A custom PC builder website is designed to assist you in compiling a list of components to build a PC. In addition, they will make effort to ensure compatibility. In general, you can choose almost PC parts on the custom PC builder website. Once done, you can get an out-of-box PC and these websites will offer the after-sales and warranty services.
In the following content, I will introduce the 6 best custom PC builder websites. You can try them.
#1. CyberPowerPC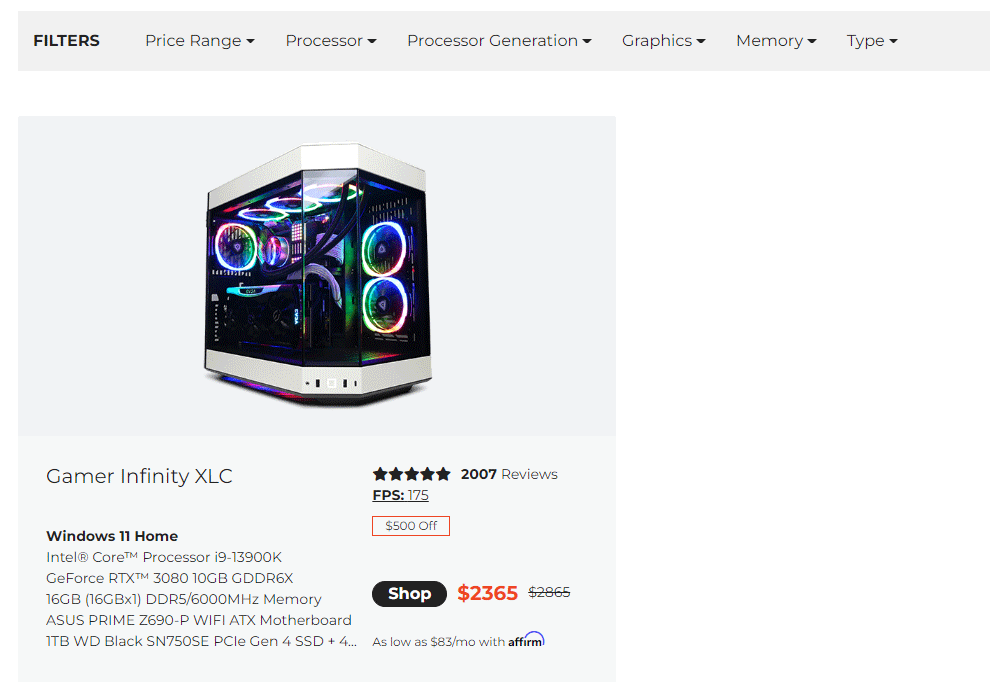 CyberPowerPC allows you to filter its PCs according to price, processor (i3 to i9, Ryzen 3 to 9, etc.), processor gen, graphics (GeForce RTX 3050 – 4090, Radeon RX 6500 – 6900, etc.), memory, and type. Once you have chosen a PC, you can get a one-year warranty and free lifetime technical support. Paying extra bumps the warranty up to a max of three years.
#2. BLD by NZXT

NZXT is also one of the best custom PC builder websites. On this website, under Gaming PCs, there is a section called Build a Custom PC. Then, click Start Your PC Build. Then, you can choose the motherboard, CPU, GPU, RAM, case, cooling, power supply, storage, monitor, etc.
Once you change any PC part, especially the motherboard, if there are PC part compatibility issues, other parts will change accordingly. This website offers you more freedom to customize a PC. In addition, NZXT covers their PCs with a 2-year warranty.
#3. iBuyPower

iBuyPower is also one of the best websites for building a PC, but it's a mix of CyberPowerPC and NZXT's BLD. 
On this website, under Gaming PCs, there is a section called Custom Gaming PC. On this page, it lists 8 configurators (4 for Intel and 4 for AMD). Each configurator will offer different motherboard choices and related PC parts. You can choose these PC parts according to your budget.  iBuyPower PCs have three years warranty and just one for parts.
#4. Build My PC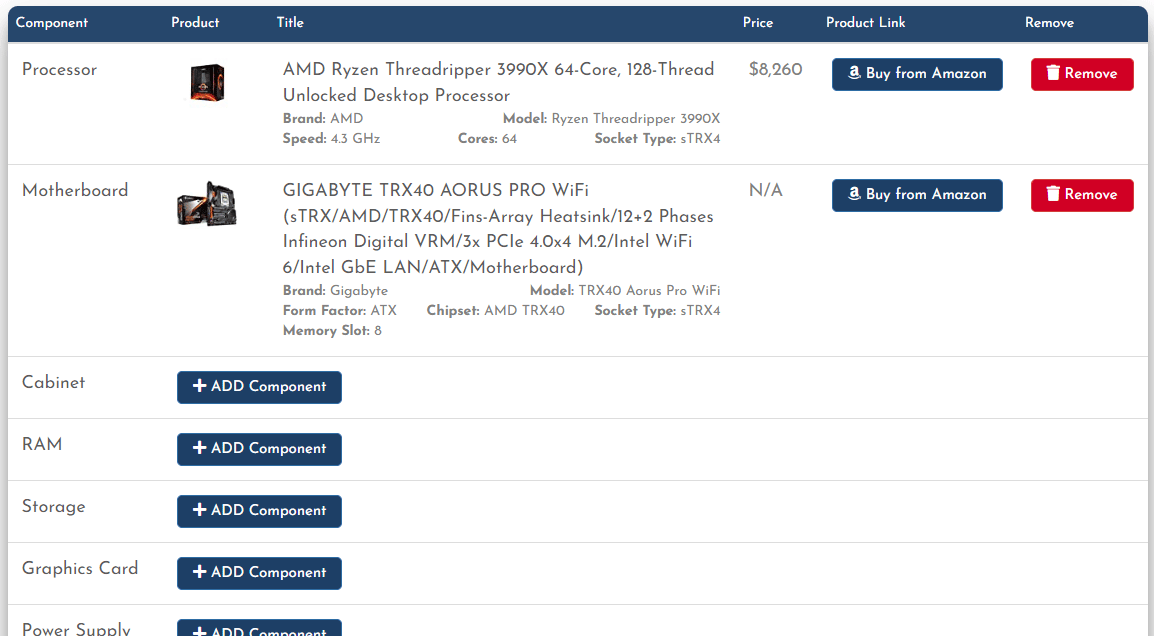 If you want to build a PC by yourself, Build My PC will help you. This website has a section called System Builder. It will allow you to add various PC parts like CPU, motherboard, RAM, storage, GPU, power supply, cooling, monitor, keyboard, etc. Once you choose a PC part, it will offer you other compatible PC parts accordingly.
Build My PC makes all its products available through Amazon and it offers a one-year parts warranty.
#5. Origin PC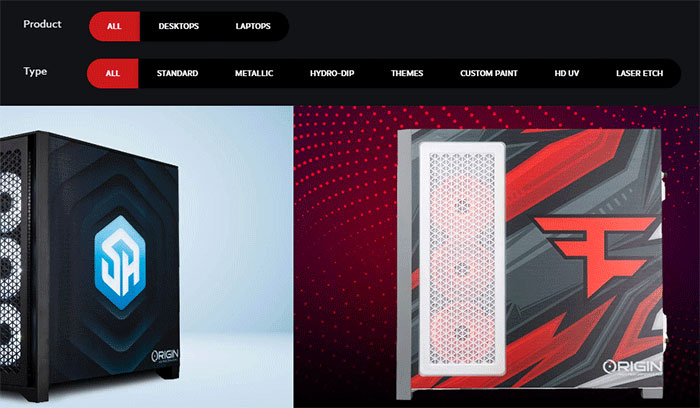 As one of the best PC builders, Origin PC caters to users with discerning tastes in desktops and laptops alike. The only defect of this website is the high price. This website offers several financing types and offers a 1-year warranty extendable to three years.
#6. Xidax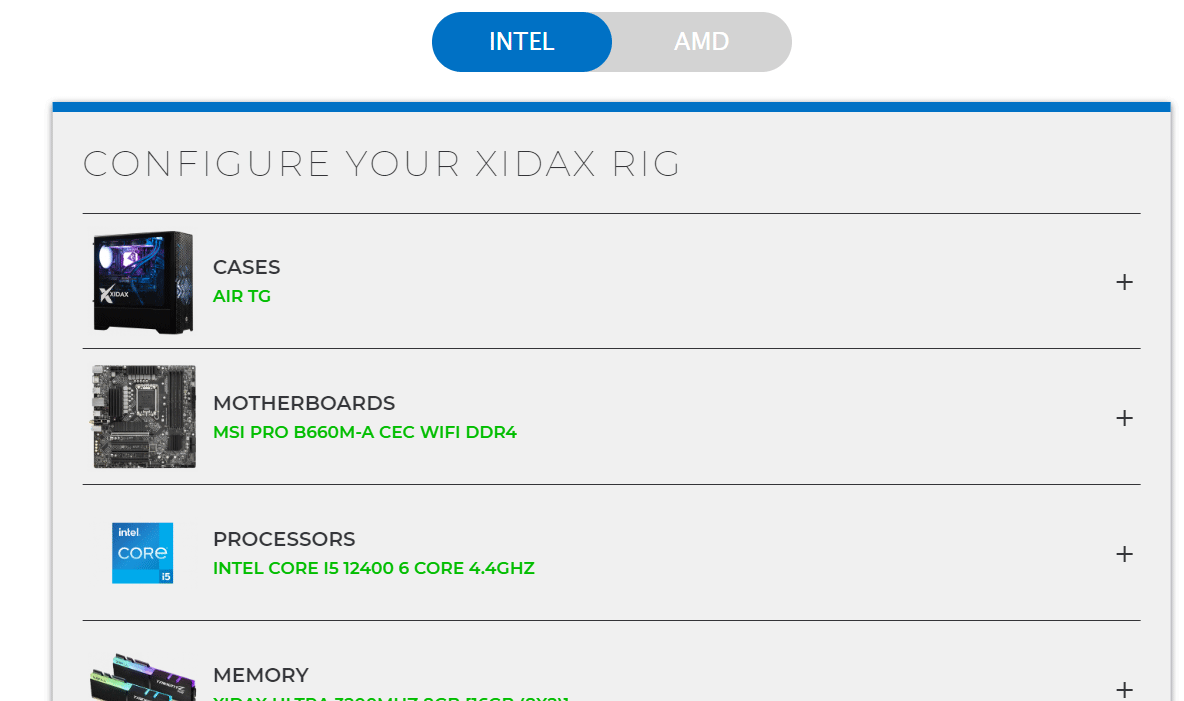 Xidax is also one of the best websites for building a PC. Go to the desktop products page. It allows you to build yours according to the budget. Sometimes there are few choices for a particular part, but the builder is comprehensive. In addition, Xidax's warranty lasts indefinitely.
Bottom Line
Do you know other best PC builders? You can leave your comment in the following zone for sharing. In addition, MiniTool Partition Wizard can help you clone the operating system, manage disks, and recover data. If you have this need, you can download it from the official website.