Summary :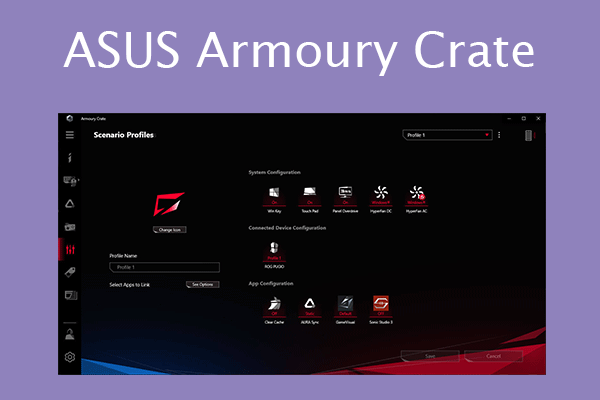 Do you want to use ASUS Armoury Crate? This post from MiniTool Partition Wizard shows you how to download and install this software. In addition, it also tells you what to do when ASUS Armoury Crate doesn't work properly.
ASUS Armoury Crate Introduction
Armoury Crate is an integration application developed for the ROG series and TUF series of gaming laptops and desktops. It integrates various functions including Gaming NB's ROG Gaming Center, Gaming DT's AEGIS III, Lighting, and AURA Sync.
Therefore, this software can help you do many things. For example:
Let you easily customize RGB lighting and effects for every compatible device in your arsenal and synchronize them with Aura Sync for unified system lighting effects.
Allow you to take command of settings for a growing number of ROG products, making it easier to tune the look and feel of your system.
Manage your product registrations, keep up to date with ROG news feeds, and stay in touch with the ROG gaming community.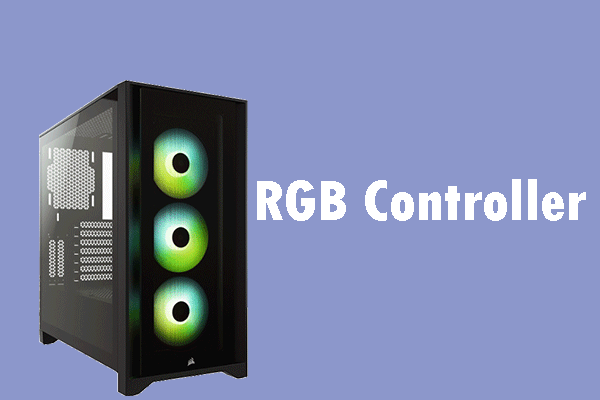 This post introduces what RGB controller is and recommends you 3 best RGB fan controllers.
ASUS Armoury Crate Download and Install
ASUS Armoury Crate is a powerful program. If you have a ROG or TUF gaming PC, you may want to download and install this software. Before the ASUS Armoury Crate download, you should check whether your PC support this software. The installation requirements of ASUS Armoury Crate are as follows:
Your PC is a ROG or TUF gaming PC.
Your PC uses Windows 10 RS3 or later versions.
Your PC doesn't have the Aura application installed.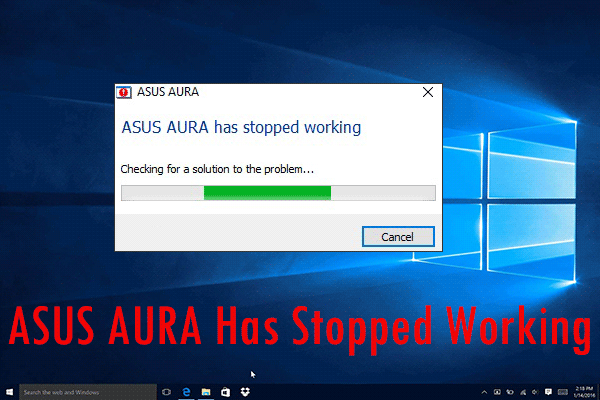 Do you know how to remove "ASUS AURA has stopped working" on Windows 10? If you get this error, don't worry. This post will show you some effective solutions.
If your PC meets the above requirements, you can follow the guide below to download and install ASUS Armoury Crate:
Go to the ASUS Armoury Crate download page to get the installer file. You need to choose the OS you use.
Unzip the downloaded file and click ArmouryCrateInstaller.EXE to execute the installation.
Select Install Armoury Crate and click Start. Then, it will install automatically.
Once the installation is completed, restart your computer.
If you want to uninstall this software later, please open the above download link again. This time, after choosing the OS you use, you should click the Expand All button. Find the Armoury Crate Uninstall Tool and download it. Then, launch this tool and start the uninstalling process.
ASUS Armoury Crate Not Working
What should you do if the ASUS Armoury Crate doesn't work properly? In this case, you can try the following methods.
Make sure your PC meets the installation requirements of ASUS Armoury Crate. If your PC has any AURA app installed (AURA Sync for example), please uninstall it.
Make sure your PC has a good Internet connection. A good Internet connection can ensure the software connects to the server well.
Update Windows. ASUS Armoury Crate may require certain drivers. Updating Windows can help you get them.
Install MyASUS UWP and ASUS System Control Interface V2/3. This method is offered by ASUS and you can try it.
Reconnect the RGB headers. Please connect the RGB headers to the correct ports of your motherboard so that you can use the RGB features properly.
Disable Fast Startup of Windows. Please go to Control panel > power options > what the power buttons do > Change Settings that are currently unavailable > Uncheck turn on fast startup > save > Restart your PC.
Reinstall ASUS Armoury Crate.