Do you live in California? Or, perhaps, do you buy computer processors directly from AMD.com? If you ever pay for an AMD FX-8120, 8150, 8320, 8350, 8370, 9370, or 9590 processor, you can now submit a claim for up to $300 per CPU. In this post, MiniTool will bring the details to you.
AMD CPU Class Action Lawsuit
The AMD CPU class action was filed in November 2015, over claims that the computer processor company misrepresented their "Bulldozer" lines of CPUs. The company allegedly marketed these CPUs as having "8 cores" but the AMD CPU class action alleged that the products only contained four cores.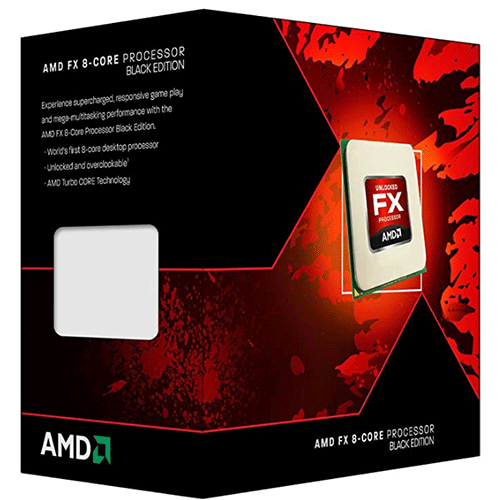 [2020 Guide] How to Choose a Motherboard for Your PC
Let's have a look at AMD's Bulldozer lines of CPU. AMD's Bulldozer micro architecture used 'dual-core modules' containing two independent ALUs and a shared FPU. AMD believed that such design allowed it to call its FX-8000 and FX-9000 series processors as the industry's first eight-core desktop CPUs.
However, the fact is that a shared FPU unit within a 'dual core' module does not constitute an actual core of performance similar to a separate core/FPU unit and some users find that these CPUs were quite often behind their quad-core rivals from Intel in terms of performance.
As a result, a group of people from California filed a class action suit that accused AMD of false advertising back in 2015.
Plaintiff Tony Dickey allegedly purchased two of AMD's Bulldozer CPUs in March 2015 after seeing advertisements that the products contained "8 cores." In his AMD CPU class action, Dickey argues that he would not have made his purchases if he knew the representations were false or, if he did purchase the CPUs, he would have paid less for them.
AMD CPU Settlement
In early 2019, the Northern District Court of California sided with the plaintiffs and ruled that AMD's FX-8120, FX-8150, FX-8320, FX-8350, FX-8370, FX-9370, and FX-9590 processors were incorrectly advertised as having eight cores.
On August 23, the court published the class action settlement agreement under which AMD agreed to pay $12.1 million to resolve the AMD CPU class action claims against them. The settlement fund will cover compensations to the end users, attorney fees, and settlement administration fees.
It is estimated that the pot to share between the actual purchasers of AMD's select FX processors will be between $7.77 million and $8.12 million. The compensation for each purchased CPU can be up to $300.
Of course, the exact compensation per CPU will depend on the number of valid claims filed and the number of CPUs claimed. Each CPU will be associated with a proportional share of the net settlement fund.
If you purchased one or more of the following AMD CPUs: FX-8120, FX-8150, FX-8320, FX-8350, FX-8370, FX-9370, or FX-9590, while living in California or after visiting the AMD website, you may be eligible to receive money from a class action settlement.
If you are a member of the Class and you wish to receive money from this settlement, you must file a valid claim by January 3, 2020.
You can claim up to five CPU purchases without providing proof of purchase. But if you wish to claim any more than five, you must provide proof of purchase in the form of receipts or other documentation.