When you plan to buy a computer, PC brand is one of the important factors that have influence on your purchase of PC. Nowadays, some people ask about Acer vs Asus. They don't know how to choose between the two brands. In this post, MiniTool explains Acer vs Asus and offers you purchase advice.
Company Profiles
Asus
Asus is a Taiwan-based multinational computer and phone hardware and electronics company.
The company is an original equipment manufacturer (OEM). It is currently the world's largest motherboard manufacturer, the world's third largest graphics card manufacturer, and one of the world's leading 3C solution providers.
Its products include desktop computers, laptops, netbooks, mobile phones, networking equipment, monitors, WIFI routers, projectors, motherboards, graphics cards, optical storage, multimedia products, peripherals, wearables, servers, workstations, and tablet PCs. Among them, graphics cards, motherboards and laptops have become ASUS' main competitive strength.
Acer
Established in 1976, Acer is an international private label company, mainly engaged in the research and development, design, marketing, sales and service of smartphones, tablets, personal computers, display products and servers.
According to IDC statistics in the first quarter of 2020, Acer is the fourth-largest computer manufacturer in the world and the fourth-largest manufacturer of Windows-based personal computer brands.
Acer vs Asus Series
When it comes to Asus vs Acer, many people evaluate them without mentioning specific series and models. However, each brand has star products and junk products. If you don't specify the series and models, you can't answer the question about Asus vs Acer.
To determine whether the computer is good or bad, knowing the series and models of the PC can help you a lot.
Acer Recommended Series
If you are looking for a good Acer computer, here are two models you should consider: Acer Aspire and Acer Swift.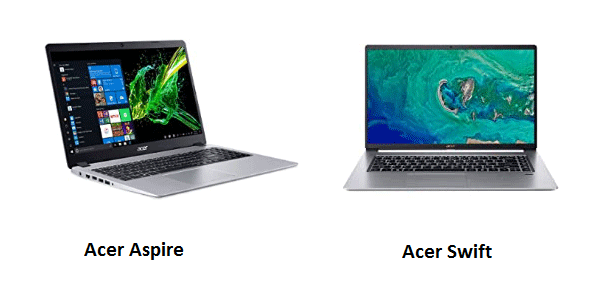 The Acer Aspire is Acer's best seller. As a standard day to day laptop (not gaming PC) for the average person, it's one of the best options on the market. The main reason is the price. This series is targeted at budget consumers and you can typically pick up an Acer Aspire for $3-500 dollars.
Among Acer Aspire series, Acer Aspire E15 one of the best cheap purchases of 2019, although it may be not the best options for those on a small budget. The E15's advantages include good performance, cheap price, and the awesome battery life. But it also has disadvantages like heavy weight and poor design, making it a bit of a burden to carry around with you.
As for Acer Swift series, it has no highlights in design and performance. The reason why I recommend it to you is that it is one of the lightest laptops on the current market and its battery life surpasses many other laptops within the same price range. If you need a laptop for work while going out, you can choose this series.
Asus Recommended Series
If you are looking for a good Asus computer, here are two models you should consider: Asus Chromebook and Asus Zenbook.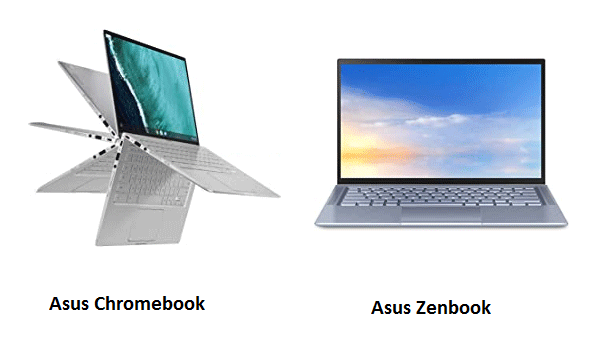 In comparison to other brands and competitors, Asus Chromebook series is much better at the same price, especially the C434 which was released in 2019.
Asus Chromebook C434 is very popular for the following reasons:
It's a 2-in-1 laptop, which means you can easily use it as a tablet too, or you can flip it around into what's known as tent mode.
Its price is in the low to mid budget range for a laptop, but it has an excellent design, making it look and feel like something much more expensive.
As for the Asus Zenbook series, it is designed for travelers, commuters, and anyone who's going to be carrying their laptop around with them a lot. However, although it is lightweight like many other laptops out there, you have enough computing power to play HD games on it too.
Due to its good performance, the Zenbook is generally the level above budget range and you need to invest a little more than you would with a typical cheap Acer or Asus laptop.
Tips for Choosing PC
When you choose a computer, I recommend you to find the series and models information of the PC and then search it on Google. Then, there may be many evaluation results about this PC. You can take them as reference.
Of course, you should check the specs of the PC to see whether the hardware is good enough. In addition, if possible, please check the fan structure to see whether it's reasonable.