Zoom is a popular video teleconferencing program. It supports up to 1,000 concurrent participants. However, if you don't like it, there are some other similar tools. In this post from the MiniTool Partition Wizard website, you can find the best Zoom alternatives.
Zoom, short for Zoom Meetings, is a popular video communication program developed by Zoom Video Communications. This program is available on many platforms, including Microsoft Windows, macOS, Linux, Chrome OS, iOS, and Android. With Zoom, you can make phone calls, video calls, and send messages with many other people.
For different users, Zoom provides different plans. The Free plan supports up to 100 participants for meetings up to 40 minutes. Based on the Free plan, there are Pro, Business, and Enterprise plans, varying from $149.9 to $240.
It is a wonderful video teleconferencing program, but if you don't like it, you can try the following Zoom alternatives.
Zoom Alternative 1: Google Meet
Google Meet is a video communication service provided by Google. Different from Zoom which requires a desktop app to have meetings, Google Meet allows users to host meetings via a web browser, which is quite convenient. In addition, Google Meet is available on Android and iOS mobile phones.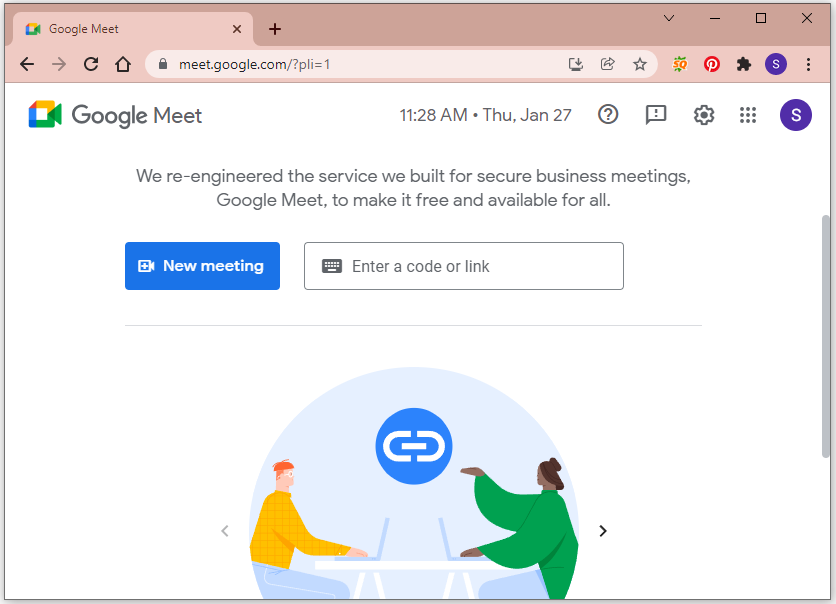 Google has re-engineered Google Meet for secure business meetings and now it is free and available for all. You just need to visit the official website of Google Meet, sign in with your Google account, and then create a new meeting. During the meeting, you can copy the meet link and send it to others to invite them.
Zoom Alternative 2: Microsoft Teams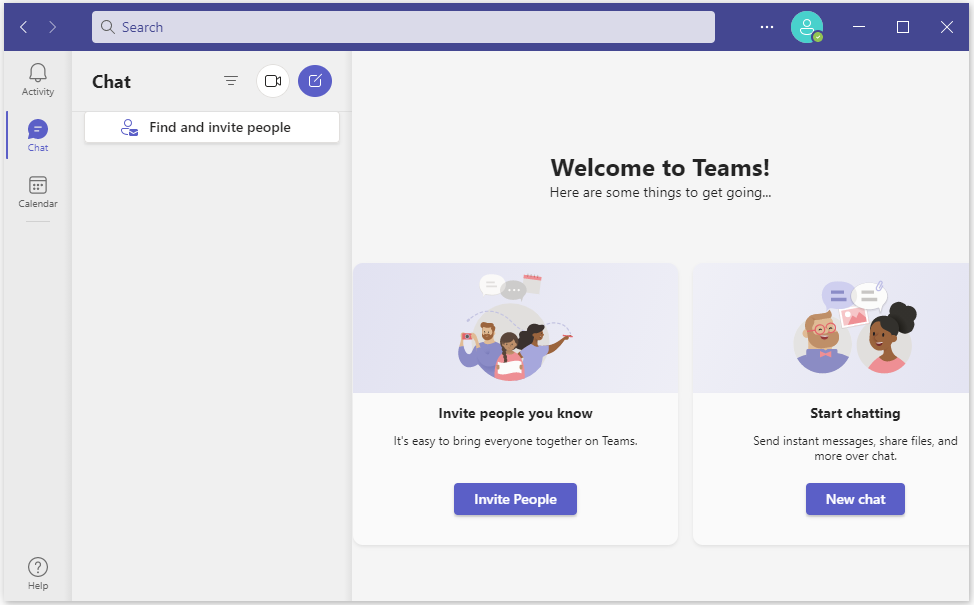 Microsoft Teams is a service provided by Microsoft, included in the Microsoft 365 family of products. It is also available on many operating systems in addition to Microsoft Windows, such as Linux, macOS, iOS, and Android. It has a web version, too.
This service can be used in many situations, such as family communication, business conferences, and remote education. And it provides different plans with different prices for home and business users, varying from $4.00 user/month to $12.50 user/month.
All plans except Free provide video calls with up to 300 participants but you can only view 9 of them at a time. And it supports group meetings for up to 30 hours.
In addition, Microsoft provides cloud storage starting at 5 GB per user.
For more details, you can visit its official website.
Zoom Alternative 3: Skype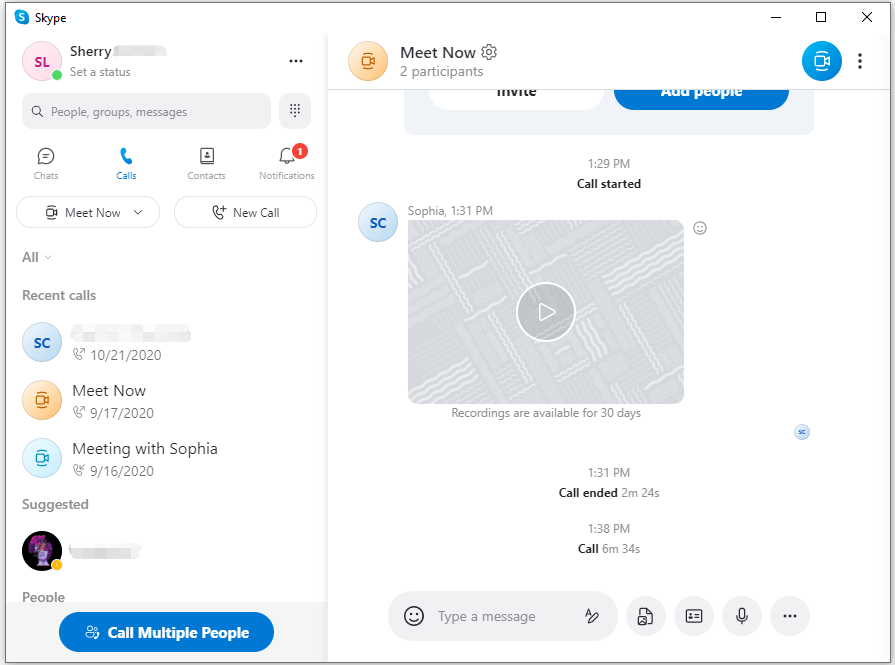 Skype is one of the best Zoom alternatives, as a popular telecommunications application. It provides users with a lot of features, such as video chat, voice calls, and instant messaging services. Skype is available on Windows, macOS, Linux, Android, iOS, iPadOS, HoloLens, Xbox One, and Xbox Series X/S.
With Skype, you can host a meeting, make a voice call, record your calls, share your screen, and blur your background during the call for free.
Zoom Alternative 4: GoToMeeting
GoToMeeting is a service developed by LogMeIn. It can also be used as an alternative to Zoom. This service was first released in 2004, almost 18 years ago. Similar to other Zoom alternatives, this one also has multiple versions, like Professional, Business, and Enterprise. The Enterprise version supports up to 3,000 Participants.
GoToMeeting offers online meetings, desktop sharing, and video conferencing for users. In addition to the desktop app, you can also use it on iPad, iPhone, and Android devices.
Which Zoom alternative do you prefer? Choose one to have a try!