This post from MiniTool Partition Wizard describes Google Meet vs Zoom, including their features as well as how to use them. You can make a comparison and choose the one you prefer to have a try.
Google Meet vs Zoom: Brief Introduction
Google Meet, formerly known as Hangouts Meet, is a video-communication service developed by Google in March 2017. Users can access this service on Android devices, iOS devices, and web browsers. It is just as you can see in the following picture (Here I visit Google Meet in Google Chrome).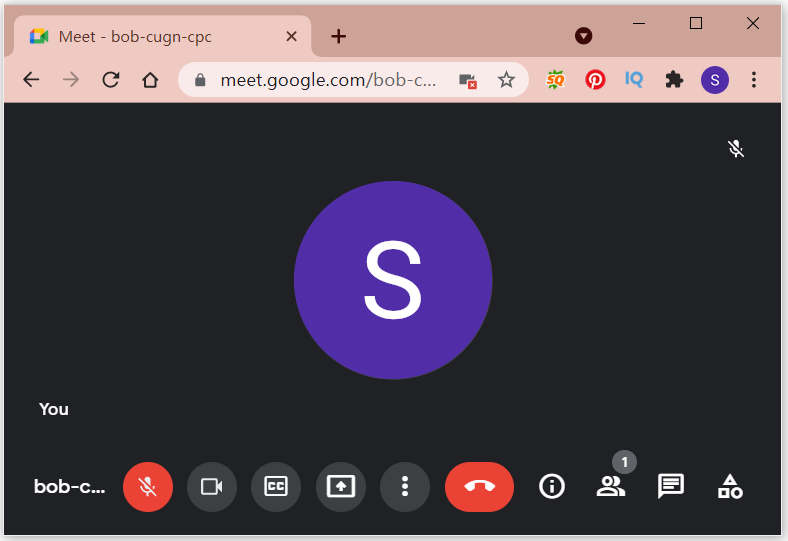 Zoom is another service for videoconference and online chat developed by Zoom Video Communications, an American communications technology company. Users can get its client on various operating systems, including Microsoft Windows, macOS, Linux, Android, iOS, and Chrome OS. Its outlook seems to be similar to Google Meet, but with some differences.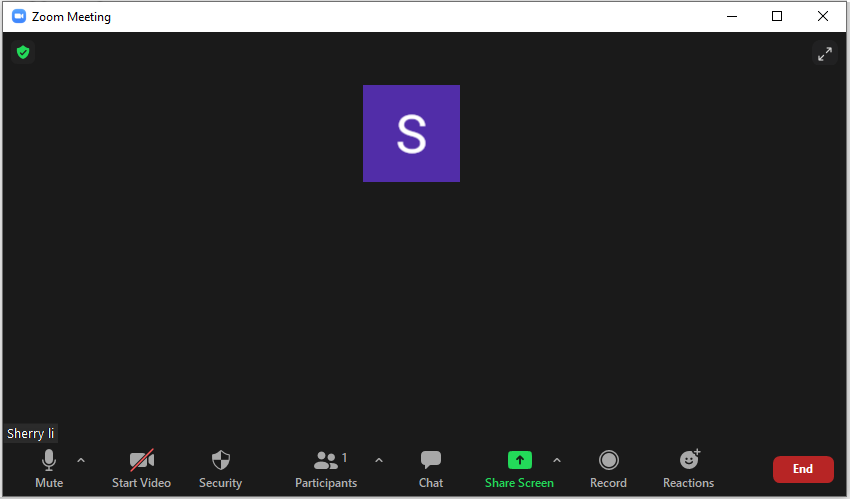 Both Google Meet and Zoom are widely used for teleconferencing, telecommuting, distance education, and social relations, but according to the data from Wikipedia, Zoom has more active users during the 2020 COVID-19 pandemic.
Google Meet vs Zoom: Main Features
As chat services, Google Meet and Zoom have similar features.
They can both be used for free, but with some feature limitations. The free version of Google Meet supports up to 100 participants, and the meeting time for groups can be up to one hour. To broke the limitation, you need to pay $6-$25/month. In this way, there can be up to 250 participants with a maximum of 24 hours meeting.
Compared with Google Meet, Zoom is better for large-scale meetings. It can also be used for free, with up to 100 participants, 40 minutes. If you pay $15-$20/month, Zoom can support up to 1,000 participants with up to 30 hours.
In addition, Zoom has some features that Google Meet lacks:
Local or cloud recording for your meetings.
Virtual backgrounds.
A waiting room that includes a list of participants who are waiting to join your meeting.
Gallery view that enables you to see up to 49 participants on Zoom, while Google Meet allows you to see 16 participants in the Tiled view.
Raise hand and emoji response features.
Zoom vs Google Meet: How to Use
Now, let's see how to use Zoom and Google Meet to start a meeting one by one.
To use Zoom, you need to download and install the Zoom client first. To figure out whether the client can run on your device, check the Zoom system requirements from the official website of Zoom. Then you can follow the steps below to use it.
Step 1: Launch the Zoom client and sign in with your account.
Step 2: In the main interface of Zoom, click New Meeting to create a meeting.
Tip: If you have a meeting ID or personal link, just click the Join button to join other's meetings.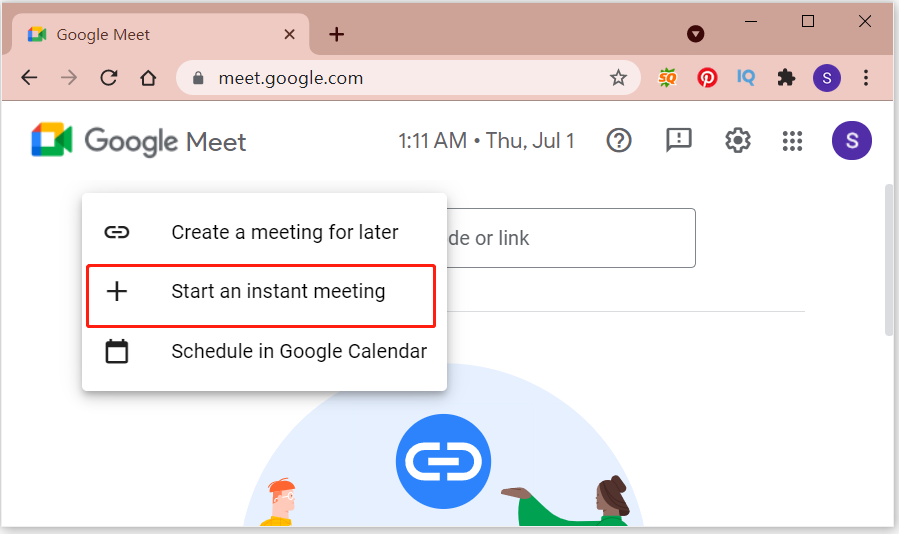 Step 3: In the pop-up window, click Join with Computer Audio to start the meeting.
Tip: You can check Automatically join audio by computer when joining a meeting so that you don't need to spend time on this step the next time you join a meeting on Zoom.
Different from Zoom, you don't need to install a client to use Google meet on a computer. Instead, you can:
Open your favorite web browser and visit the Google Meet website.
Log in with your account.
Click New Meeting > Start an instant meeting.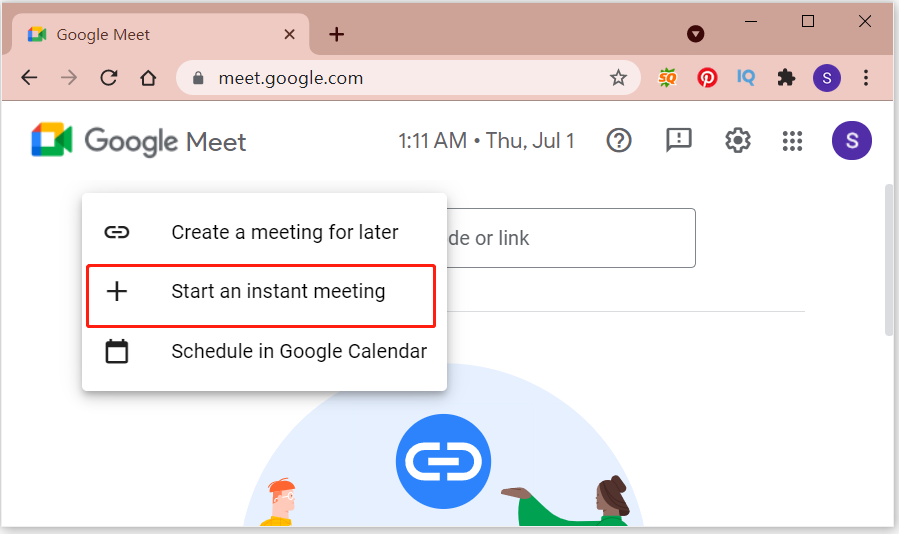 If you want to invite others to join your meeting, just copy the sharing link on the screen and send it to them.
That's all about Zoom vs Google Meet. Which one do you prefer?