You may notice the YourPhone.exe process in task manager but don't know what it is and whether you can disable it or not. Don't worry. If you are curious about the YourPhone.exe process, you can read this article from MiniTool for more detailed information.
YourPhone.exe is a part of the Your Phone app which is preinstalled in Windows 10. However, many users find that YourPhone.exe is always running in the background and wonder if the process can be disabled. If you want to learn more about the YourPhone.exe Windows 10 process, please keep on reading.
What Is YourPhone.exe
YourPhone.exe is a Microsoft app which synchronizes your Windows 10 PC with Android or iOS phones. It links your phone and PC to unlock a variety of cross-device experiences. For example, users can sync photos and messages across Windows 10, Android, and Apple devices, as long as you are using the same Microsoft account both on the phone, and the Windows PC.
That's also the reason why the process keeps running in the background: YourPhone.exe needs to keep sending any notification on your Android or iOS phone to desktop.
Is YourPhone.exe Process a Virus?
Just as mentioned above, YourPhone.exe is a program developed by Microsoft. So YourPhone.exe is not malware but a legit process. However, sometimes, some malware or virus can still disguise itself to YourPhone.exe process by using the same name.
Although it's not very common, it is recommended to install an anti-virus program such as Avast to protect your computer and perform a virus scan on a regular basis.
How to Disable YourPhone.exe from Running in the Background
You can disable the YourPhone.exe process if you do not want it running in the background and you do not need to use it to link your phone and PC. To disable YourPhone.exe from running in the background, you can follow the steps below.
Step 1. Right-click Windows Start menu and choose Settings from the menu.
Step 2. On the Settings window, choose Privacy.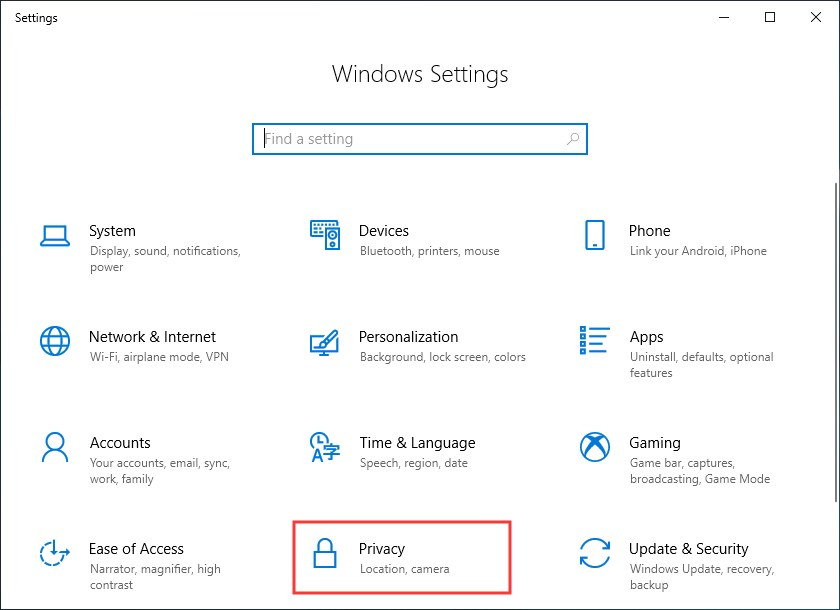 Step 3. Locate to the Background Apps. Scroll down to find Your Phone app in the list of Background apps. Then toggle off the application for Background apps.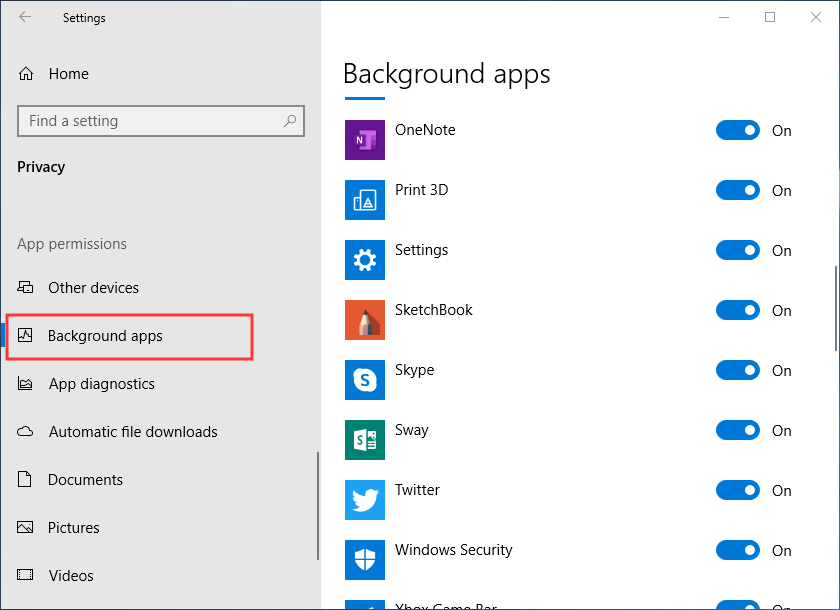 Then the YourPhone.exe process will no longer run in the background. If you find this is not enough and you want to totally remove it from your computer, you can follow the steps below.
How to Remove Your Phone App from Windows 10
Here are the detailed steps for you to remove Your Phone app from Windows.
Step 1. Right click on the Windows 10 Start menu and select Windows PowerShell (Administrator).
Step 2. In the Windows PowerShell window, type the following command and hit Enter:
Get-AppxPackage Microsoft.YourPhone -AllUsers | Remove-AppxPackage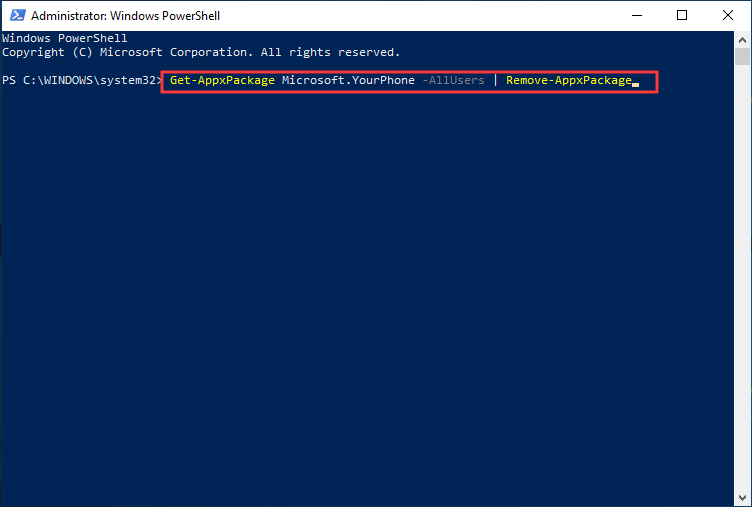 After running this command, the Your Phone app will be completely removed from your PC. and you will not see the YourPhone.exe process running in the background.
Conclusion
After reading this post, you should know what YourPhone.exe is and how to disable or remove it on your Windows PC. If you have different opinions about the YourPhone.exe Windows 10, you can share it with us by leaving a message in the following comment zone.