Summary :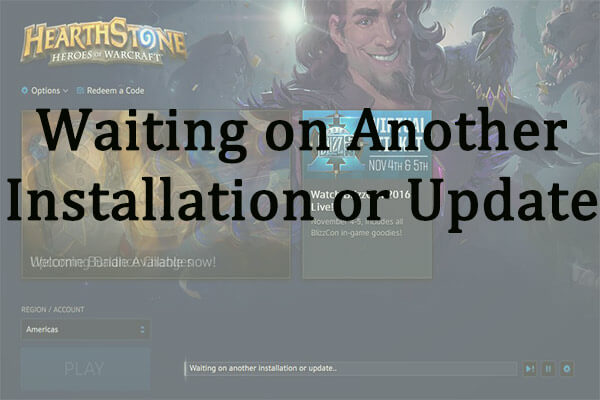 The waiting on another installation or update error might occur when you open the Blizzard game on the Battle.net desktop app. To resolve this issue, MiniTool software provides some methods in this article for you.
When you are trying to play some Blizzard games on Battle.net app, the launcher might show you a message: Waiting on another installation or update. It is a normal prompt indicating that there are other pending installations or updates. However, some users complain that there are no such things ongoing when they get the message.

This is a common issue that may appear on the Blizzard games. If you are also experiencing "Waiting on another installation or update" on Battle.net, don't panic. I have put together several feasible solutions to this issue.
Fix 1: End Battle.net Update Agent Process
Battle.net Update Agent is a process designed to look for updates for the client and install the available updates automatically. Sometime, this process might become buggy and thus lead to "waiting on another installation or update" issue. So, you can try ending the process to fix the issue.
Step 1: Close your Battle.net program.
Step 2: Press Ctrl + Shift +Esc to open Task Manager.
Step 3: In Process tab, choose Battle.net Update Agent process (Agent.exe) and click End task.
After killing the process, exit the tool and restart your Battle.net client to check if you can play games without the error.
Fix 2: Reinstall the Battle.net Launcher
If you receive Blizzard waiting on another installation or update error, it's possible that there are some bugs on the specific release of Battle.net launcher you are using. In this case, you can reinstall the launcher to perform a manual update, which is also a recommended solution from the official.
Step 1: Press Windows + R, input control panel and click OK.
Step 2: Navigate to Programs > Programs and Features.
Step 3: Choose Battle.net client and click Uninstall button to uninstall the program. There might be a dialog requiring you to confirm the operation. Just click Yes to continue.
Step 4: Go to the official website to download and install the latest version of Battle.net launcher.
After that, the program should have been resolved.
Fix 3: Clean Boot Your Computer
Alternatively, you can clean boot your computer to deal with this problem. This operation will keep your Battle.net away from the interference of third-party programs or services and enable it to update properly. To do that, just follow the instructions below:
Step 1: Open Run dialog, input msconfig and press Enter to open the System Configuration window.
Step 2: Under General tab, choose Selective startup, uncheck Load startup items and make sure Load system services is checked.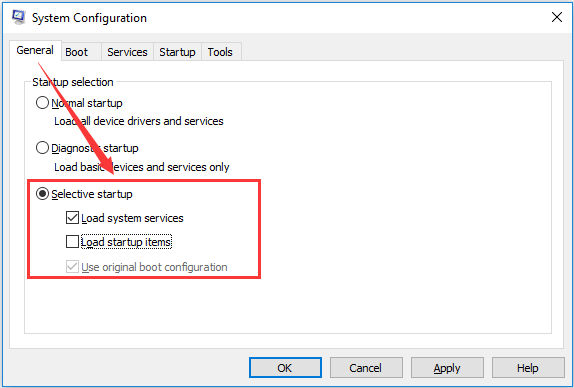 Step 3: Click Apply and OK to save the changes.
Once it's done, restart your computer and open your Battele.net client. Now, you should be able to play Blizzard games without the error under our discussion.
Fix 4: Revert DNS Settings to Default
If you have changed your DNS settings once, this method might be helpful to resolve Blizzard waiting on another installation or update issue. let's have a closer look at this method:
Step 1: Type ncpa.cpl in Run dialog and click OK button to open the Internet Connection setting.
Step 2: Double-click the network adapter you are using and then click Properties in the pop-up window.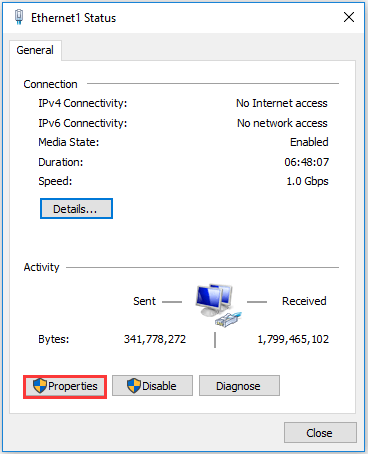 Step 3: Under General tab, check Obtain an IP address automatically and Obtain DNS server address automatically options. Then, click OK button to save the changes.
After that, go to check if the mentioned error is fixed now. In addition, here are some other feasible solutions recommended by users. If all above methods fail to fix the issue, you can try the following ways:
Scan for virus and malware
Disable antivirus
Disable Proxy or VPN
Update your Windows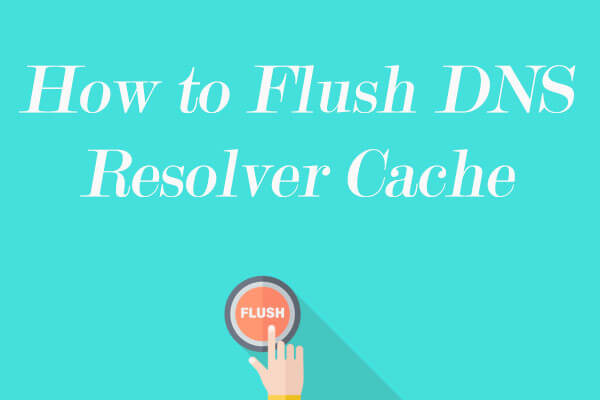 This article aims to introduce how to flush DNS resolver cache in Windows 10/8.1/7. Besides, some other questions about DNS will be answered here.