SynTP.sys is a file as well as a BSOD error (known as SynTP.sys). Well, is the SynTP.sys file safe? How to fix the SynTP.sys BSOD error? If you have these questions, this post from MiniTool Partition Wizard is what you need. Now start reading.
What is SynTP.sys? SynTP.sys is a system file and a BSOD error.
About the SynTP.sys File
As its file extension suggests, SynTP.sys is a system file and a component of Synaptics Pointing Device Driver. The file is located in C drive > Windows > System32 > Drivers, along with the system files including ks.sys, fltmgr.sys, etc.
Well, is the SynTp.sys file safe or necessary? This file is safe and not a virus. And it is necessary and cannot be deleted.
About the SynTP.sys BSOD Error
The word "SynTP.sys" also comes along with a blue screen of death error code. Therefore, it is also regarded as a BSOD error.
It usually comes along with the following error codes:
The SynTP.sys BSOD error is usually triggered by many reasons including memory issues, outdated Synaptics drivers, damaged system files, virus or malware infection, and disk issues. If you ran into this BSOD error, the following solutions would help you get rid of it.
Note:
If you cannot boot your system normally after receiving the SynTP.sys BSOD error, please try
entering the safe mode with network
and then perform the following solutions.
Fix 1: Perform Memory Diagnostics Check
First of all, identify whether the memory should be responsible for this BSOD error. It is easy to complete:
Press Windows + R to launch the Run window.
Type mdsched.exe into the Run window and hit the Enter key.
Once the Windows Memory Diagnostic window appears, choose the Restart now and check for problems (recommended) option.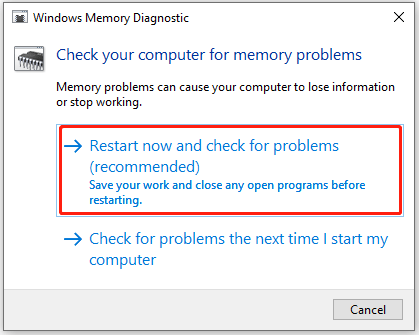 Your computer will restart immediately and check for memory-based problems. If any memory issues are detected, they will be fixed automatically. If none is found, it seems that your computer memory is irrelevant to the SynTP.sys BSOD error, and you need to try the next solution.
Fix 2: Reinstall Synaptics Driver
Then, try reinstalling the Synaptics Point Device Driver program to see if it is helpful. Here are several steps:
Call out the Run window again.
Type appwiz.cpl into the Run window and then hit the Enter key. This is to open the Programs and Features window.
Once inside the window, find the Synaptics Point Device Driver item in the list of programs.
Right-click it and then choose the Uninstall option to uninstall it from your computer.
Reboot your computer.
The restarting will reinstall the Synaptics driver for your computer. See if the SynTP.sys BSOD error will appear again.
Fix 3: Run Blue Screen Troubleshooter
Windows provides you with a tool called Blue Screen troubleshooter to help you tackle blue screen of death errors easily. Here is how to run this tool:
Press Windows + I to open Windows Settings.
Choose the Update & Security option on the Settings window.
Switch to the Troubleshoot tab.
Find the Blue Screen section, click it, and click the Run the troubleshooter button.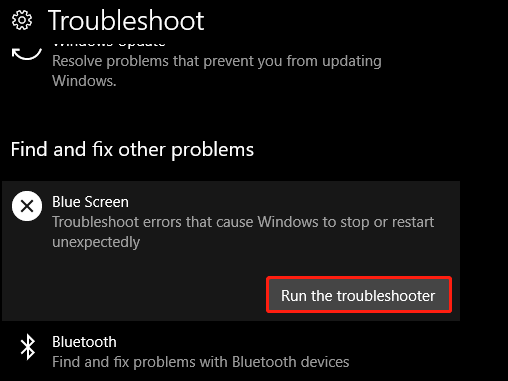 See if it can fix your problem.
Fix 4: Run System File Checker
In case that the SynTP.sys BSOD error is caused by the damaged system files, it is suggested running System File Checker. For that, just run the sfc /scannow command from an elevated Command Prompt.
This will take a long time. So, wait patiently.
Fix 5: Run CHKDSK
If the blue screen of death persists on your computer, it is time to run a CHKDSK scan to find and fix the disk issues. For that, you need to run the chkdsk /f /r from Command Prompt.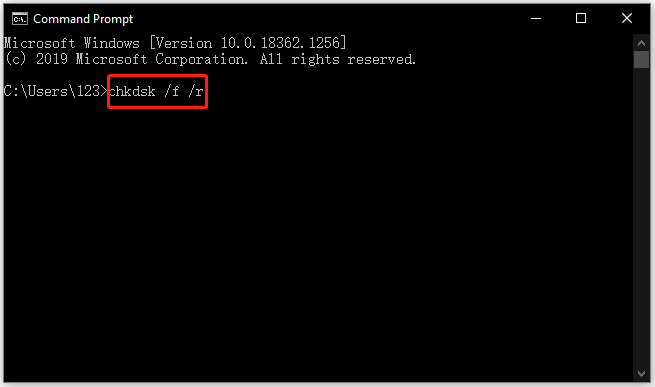 Do you fix the SynTP.sys BSOD error? If none of the above solutions is helpful, the last resort is to revert your computer to a normal state. If you have created a system restore point before the BSOD error appears, you can try this way.
For the details, please read What Is System Restore Point and How to Create It.