Rufus is a tool that you can use to create a USB bootable drive if you have ISO files. If you don't like it, here are some Rufus alternatives introduced by MiniTool Partition Wizard and you can have a try.
What is Rufus?
Rufus is a tool that enables users to create bootable USB drives with ISO files. It's totally free and it doesn't require any installation. For example, if your PC runs into a problem and you want to reinstall the operating system, you can download an ISO file of the operating system and use it to create a bootable USB drive via Rufus, and then boot your PC from the USB drive to reinstall OS.
It is a wonderful tool. However, it is supported on Windows 7 or any later versions of 32 or 64 bit only, which means you cannot run Rufus on Mac or Linux.
Don't worry. If you are unable to get Rufus or you don't like this tool, you can try the following Rufus alternatives. They are similar to Rufus in features but they are different from Rufus at the same time. To get these tools, you can visit the official website of them. Don't download any programs from unreliable websites.
Option 1: BalenaEtcher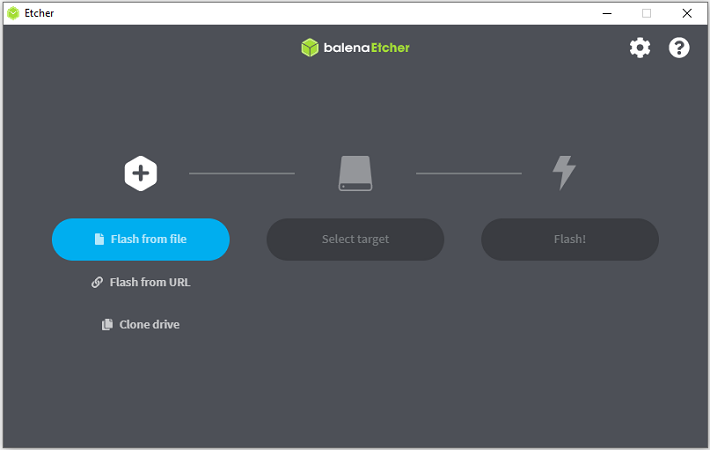 BalenaEtcher, which is also called Etcher, is a free and open-source utility for burning image files to create bootable media. Similar to Rufus, you can also use Etcher to create bootable USB drive using an ISO file to reinstall OS.
As you can see in the following picture which shows the main interface of Etcher, Etcher doesn't provide so many features as Rufus, but Etcher is compatible with more operating systems besides Microsoft Windows, including Mac and Linux. If you are working on these operating systems, you can use Etcher to have a try, as you don't need to pay for it.
Option 2: UNetbootin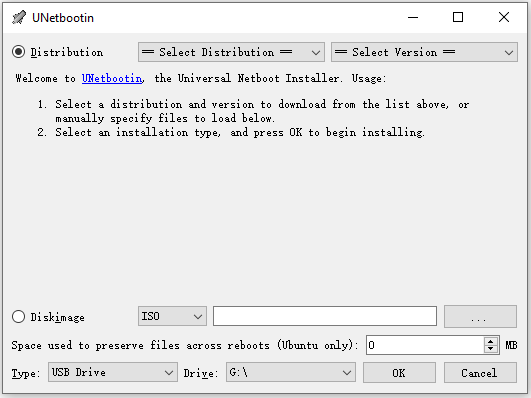 You can also use UNetbootin, a cross-platform utility, to create live USB systems and load or install a variety of systems without burning a CD. It loads distributions either by downloading an ISO file or using an ISO file you've already had. This tool is compatible with Microsoft Windows, Linux, and macOS.
Option 3: Win32 Disk Imager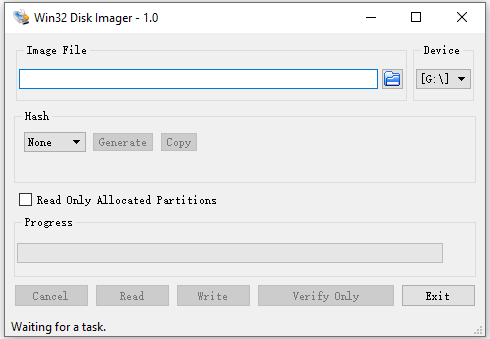 Win32 Disk Imager is another alternative to Rufus. It is designed to a raw disk image to a removable device. It runs on Windows 7/8.0/10, but you can use it to create a bootable USB hard drive with standard Ubuntu if you have an ISO file of Ubuntu.
Option 4: WinToFlash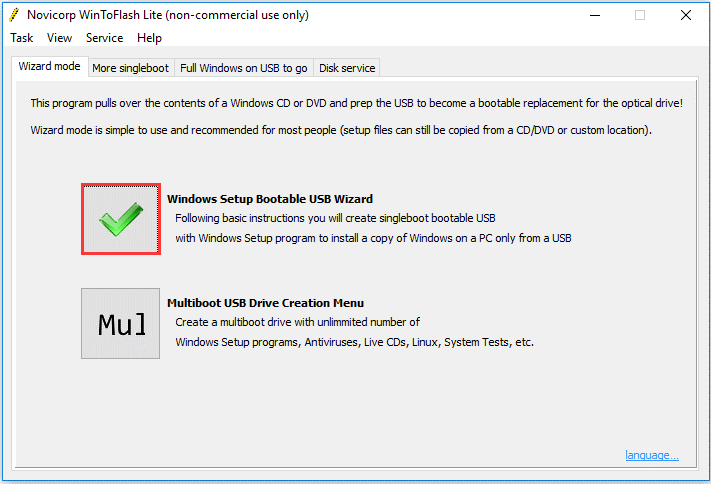 Novicorp WinToFlash should be one of the best Rufus alternatives for Widows. It allows users to create a bootable USB drive with Windows Setup, live Linux, offline antivirus, and other programs. You can even create a bootable USB drive that includes more than 2 operating systems.
Option 5: Media Creation Tool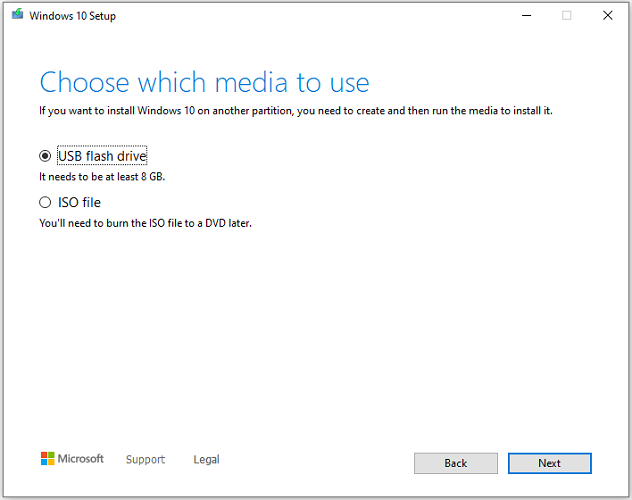 Media Creation Tool is a free program developed by Microsoft. A lot of users use it to upgrade Windows 10 to the latest version. It also enables users to create installation media such as a USB flash drive to perform a clean install and repair a problematic computer. For how to use it, you can refer to the complete guide to Windows 10 Media Creation Tool.