Summary :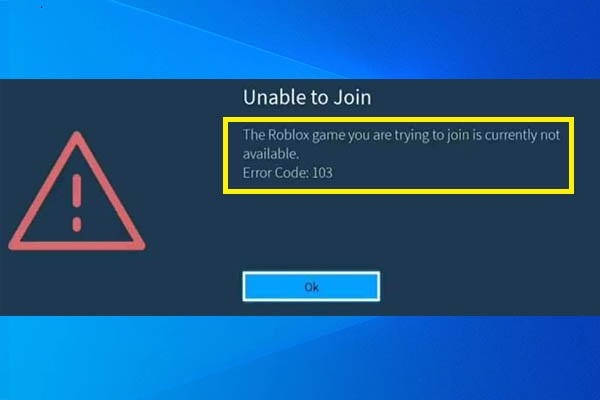 The Roblox error code 103 usually appears when you are trying to play games on the Xbox One console. This is rather annoying. Today, MiniTool would focus on this error, analyzing the causes for the error and exploring solutions to it.
Roblox, an MMO game platform, allows users to create and develop games for others. It can deliver user-created genre games including racing games, action role-playing games, simulation games, and so forth.
Roblox can work on devices like Microsoft Windows, iOS, Android, macOS, Xbox One, Fire OS platforms, and Macintosh. Recently, Xbox One users claimed that they can't join in any games on Roblox and receive the Roblox error code 103.
The error often comes along with the message "The Roblox game you are trying to join is currently not available". Why does this error occur? The next section will explain that for you.
What Triggers Roblox Error Code 103
Many factors can lead to Roblox error code 103. After reading extensive materials, we found some possible reasons for the error code 103 Roblox. They are summarized as follow.
Date of birth (DOB) issue: If you log into an account with a DOB under 13-year-old, you can't join the user-created world unless you modify privacy.
Content from other people is disabled: If you only encounter this error with a child account, it is possible that content from other people is blocked for this sort of account.
Issues with NAT: When the ports used by Roblox are not being forward correctly, the error code – 103 may appear on your Xbox One console.
Firmware glitch: Files that are being temporarily utilized by OS are also responsible for the error code 103 Roblox.
Bad game installation: In some cases, a bad game installation can also lead to Roblox error code 103.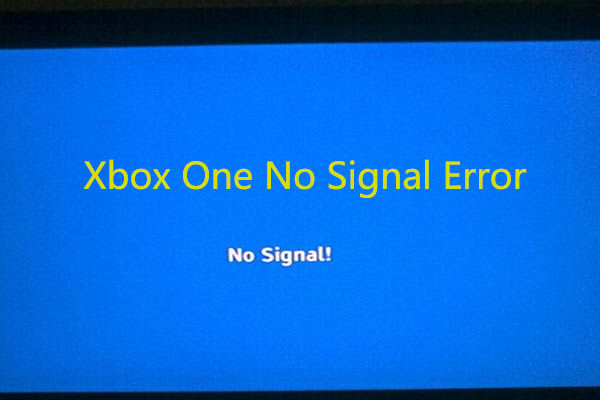 Due to Xbox One no signal error, your console won't display on your TV or monitor. This is annoying. Well, you can fix it with the given methods in this post.
Fix 1: Perform a Power Cycle
A simple and quick solution to Roblox error code is to perform a power cycle. This operation can end up clearing the power capacitors that can solve the issue caused by glitched firmware. Now, start the power cycling process by following the steps below.
Step 1: Ensure that your Xbox One console is fully booted and in idle mode.
Step 2: Press and hold the Xbox button until the front LED turns off and you hear the fans turning off.
Step 3: When the console is totally switched off, wait for 1 minute at least.
Tip: To ensure that the power capacitors are completely cleared, you can disconnect the power cable after turning off the console.
Step 4: Plug back the power cable and turn on the console by holding the Xbox button. When the console startup finishes, open Roblox and join a multiplayer to see if error code Roblox disappears.
Note: The power cycling procedure is a success if the longer startup animation lasts over 5 seconds.
Fix 2: Create a New Roblox Account
As mentioned earlier, the DOB issue can result in Roblox error code 103. Besides, many gamers claimed that Xbox One has an extra layer of privacy settings that can stop child accounts from being accessed without the necessary permissions.
Under this circumstance, you can try creating a new Roblox account to fix the error code - 103. Here are detailed steps for doing that on PC or mobile device.
Step 1: Click here to visit the Roblox account creation page.
Step 2: Then, click the Sign Up button at the upper right side of the page.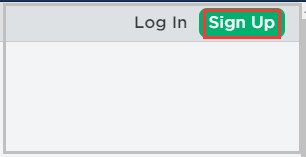 Step 3: In the pop-up window, choose your birthday and ensure that the age is over 18. After entering the information, click the Sign Up button.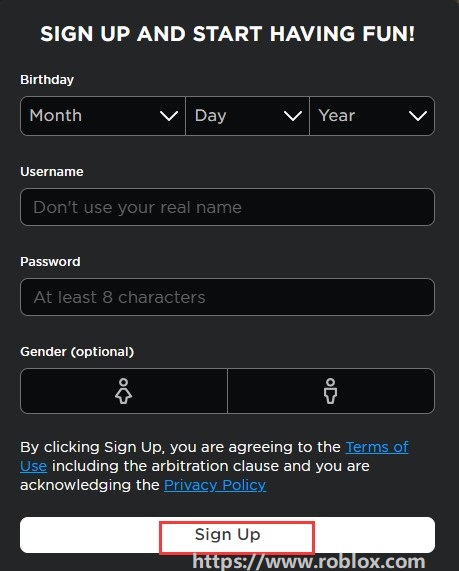 Step 4: After creating the account, return to your Xbox One console and click Sign in as your Roblox account. Then join a world see if the Roblox error code disappears.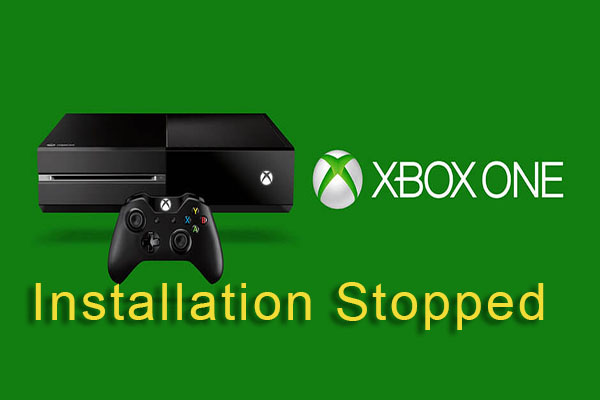 It is annoying that installing an Xbox One game stopped at or near 0%. This post explores the top 8 methods to fix the Xbox One installation stopped error.
Fix 3: Forward the Ports Utilized by Roblox
Though most modern routers will forward the port automatically, the NAT opening feature might be disabled if you make some changes to your router. If so, you need to configure the router settings manually.
If you are using the Wi-Fi, head over to the router login page. After entering the router home page, go to UPnP in your router settings. Turn on the router and save the changes. After that, check if the Roblox error code still persists.
Fix 4: Reinstall the Game
You can reinstall games in Roblox by following the steps below to solve the error code – 103 too.
Step 1: Open the Xbox One guide menu by pressing the Xbox One controller button, and then go to My Game & Apps menu.
Step 2: In the prompted menu, find and click on Roblox installation.
Step 3: Click Uninstall All to continue. You need to notice that this operation ensures that you install the base game with every installed add-on and game update.
Step 4: After uninstallation, restart Xbox Once console and then reinstall the game.