PS5, short for PlayStation 5, is a home video game console released by Sony Interactive Entertainment in 2020 and is the successor of PS4 (PlayStation 4). With a PS5 console, you can play most PS4 games and tons of new PS5 games. Some of them are free and some require payment.
Unfortunately, it has been reported that some users appear to be getting a redirect error PS5 when trying to buy a PS5 from Sony Direct. Specifically, you're put into a queue, and then when the page loads from where you can buy a PS5, you get an error message "Used queue number. You have been redirected before using this queue number."
Why does the problem happen? This error message may be due to an unsupported browser or a corrupted cookie. How to solve it? Don't worry if you are bothered by the same problem. You can find some effective solutions in the following content.
Method 1: Clear the Browser Cookies
Corrupt cookies can cause many problems and redirect error PS5 can be caused by corrupt browser data accumulation. You can fix redirect errors by clearing browser cookies from settings. The steps are as follows:
Step 1: Open your browser. For example, Google Chrome.
Step 2: Click the three-dot Chrome menu icon at the top-right and click Settings.
Step 3: Click Privacy and security in the left pane, and then click Clear browsing data in the right window.
Step 4: Click the drop-down menu next to Time range and select All time.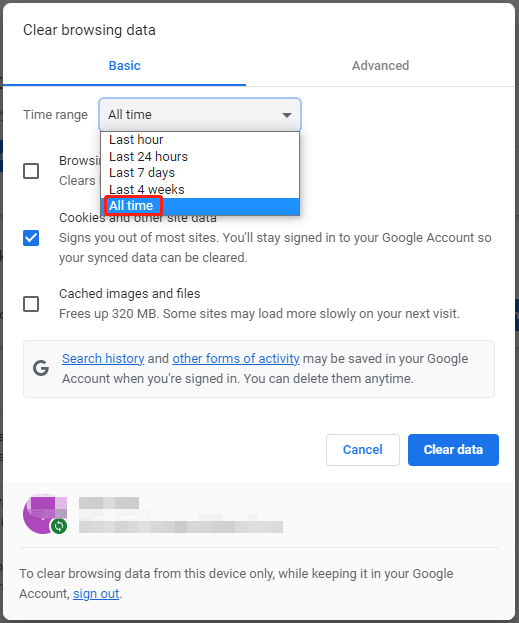 Step 5: Now check the box for Cookies and other site data. Then click the Clear data button.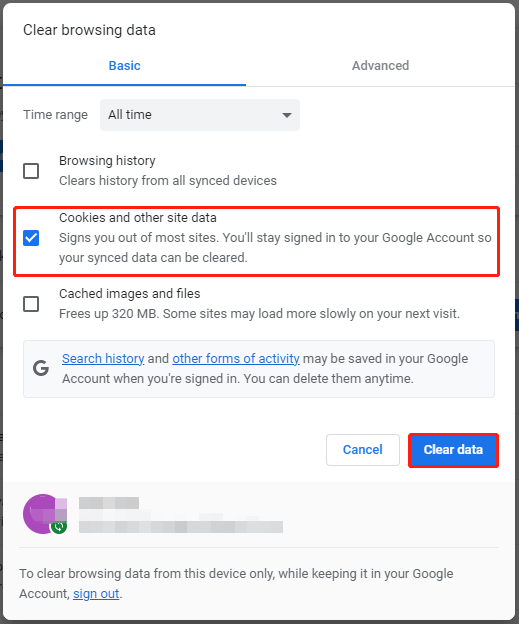 After clearing your cookies, restart your browser and visit the site again to check if the redirect error PS5 gets fixed.
Method 2: Use a Supported Browser
Before purchasing a PS5 console, you must have a PSN account and be logged into the PlayStation Direct website. But if you log into your PSN account on a browser that doesn't support PlayStation Direct, you may encounter a redirect error PS5. So, make sure you're using one of the supported browsers on PlayStation Direct. The PlayStation Direct website only supports the following browsers:
Google Chrome version 71 and above
Firefox 64 and above
Safari version 11 and above
Microsoft Edge version 43 and later
Any native mobile browser
So, if you are logged in on any other browser, this might be why you keep facing redirect error PS5. Therefore, in this case, you need to change your browser.
If none of the above fixes work, then you can try visiting the official Playstation customer support page for help. You'll need to have all the correct information ready, such as the type of device you're using, your browser, and where you're trying to buy your PS5.
Bottom Line
The redirect error PS5 can be irritating, but when you try the solutions in this guide, you should be able to fix the problem. Just have a try!