Summary :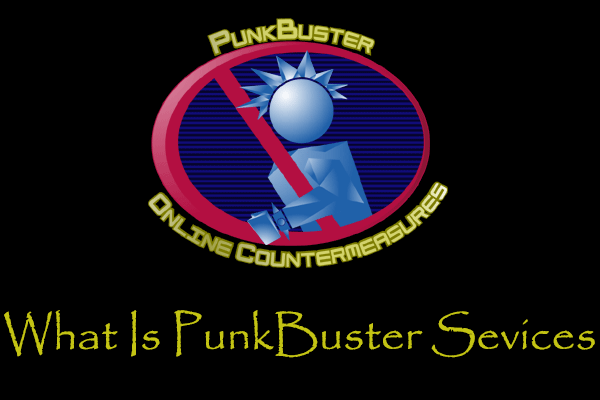 Many Windows, Mac or Linux gamers may notice PunkBuster Services running in the background. What is PunkBuster Services? Is it safe? Well, this post from MiniTool will show you more information about the PunkBuster Services.
If you find a program called PunkBuster Services appeared on your computer and you're not sure of where it came from, you may suspect that it could be malware. What is PunkBuster Services? Is it safe? You must want to figure it out.
Well, if you are curious about the program PunkBuster Services, please keep on reading.
What Is PunkBuster Services?
What is PunkBuster Services? Many users find the program named PunkBuster Services running in the background but don't know what it is.
PunkBuster Services is a computer program that is available for Mac and Linux as well as Windows. Developed by Even Balance Inc., the program is designed to help prevent cheating in online multi-player games and it has been widely used in many popular games, including some Battlefield series, Call of Duty games and so on.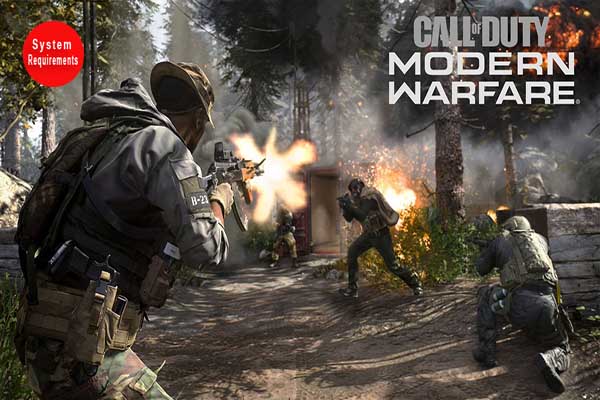 It's good news for game fans that Call of Duty Modern Warfare has been revealed. In the post, you will learn its detailed requirements and some useful tips.
PunkBuster is installed automatically on your PC when you install a game that uses it. When you're playing an online multiplayer game that uses PunkBuster Sevices, then the program will scan your PC's memory to check if there is any "cheat" or "hack" programs that disrupt the normal game play.
PunkBuster Services includes two processes that run in the background on your computer, namely PnkBstrA.exe and PnkBstrB.exe. If you open Task Manager, you are likely to see PnkBstrA.exe listed in the processes tab at most time.
Although PunkBuster is always running in the background on your PC, it does not consume many resources. Unless you're playing an online game that uses PunkBuster to detect known hacks/cheats, PunkBuster won't do anything except for downloading definition updates.
Is PunkBuster Services Safe?
Many uses concern that whether the PunkBuster Services is safe to use. Well, after reading the above contents, you should know that what PunkBuster Services is and what PunkBuster Services does on your computer.
Firstly, the PunkBuster Services is not a virus or malware. So it will not cause any harm to your computer. Its only function is to scan cheating software on your PC when you are playing multiplayer games.
So, it is 100% safe to have the PunkBuster Services program installed on your computer. You can use the software at ease.
Can I Uninstall PunkBuster Services?
Some users ask whether they can uninstall the PunkBuster Services from their computer. Well, if you don't usually play a multiplayer game that uses the PunkBuster, you can also uninstall it.
If you want to uninstall the anti-cheat software PunkBuster on your PC, you can follow the steps below:
Step 1. Press Windows log + R keys on the keyboard to bring up the Run dialog box. Type appwiz.cpl in the Run box and hit Enter.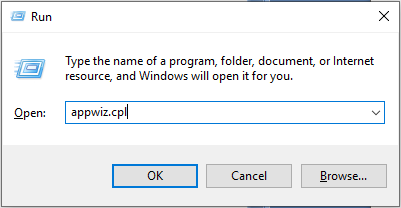 Step 2. Then on the programs list, scroll down to find PunkBuster Services and right-click on it to select Uninstall.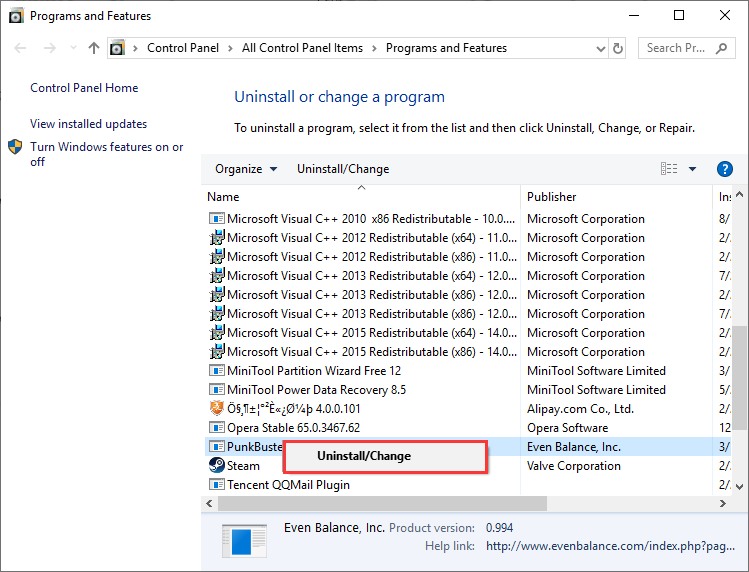 Step 3. Follow the on-screen prompts to uninstall the PunkBuster Services program. Then close the window.
If you do need the PunkBuster program for some reason after uninstalling it, you can always download the software from the official PunkBuster download page.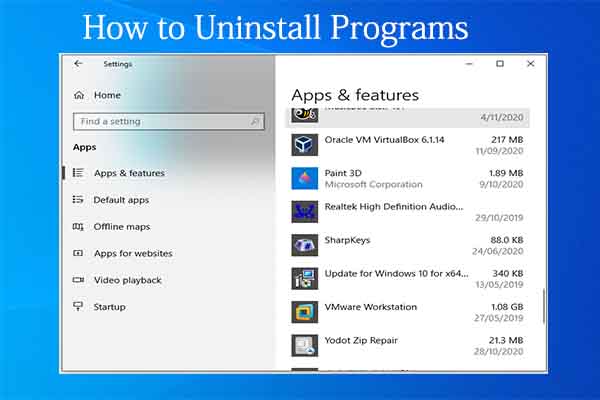 Uninstalling unnecessary programs or apps is one of the most common and important tasks that all computer users need to do. Here is a guide to remove them.
What is PunkBuster? Now you should figure it out. Do you have different opinions about the PunkBuster Services? If you do, we are glad to have you share it with us.