On PS4, users can access the web browser with the Internet Browser option. Unfortunately, as the successor to PS4, PS5 is designed without such an option. Then how to use the PS5 web browser? In this post, MiniTool Partition Wizard provides a detailed tutorial.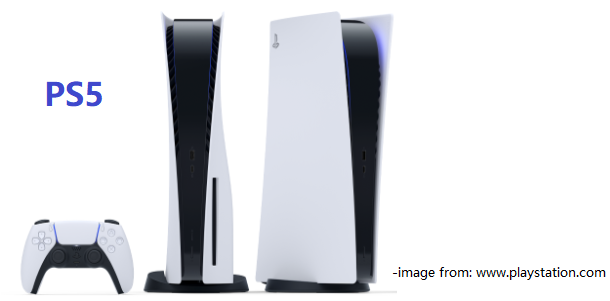 PS5, short for PlayStation 5, is a home video game console released on November 12, 2020. It is developed as the successor to the PS4 (PlayStation 4). Compared with PS4, PS5 is redesigned with a brand new outlook and improved performance including a built-in SSD and some improved features.
It might bother you that you can't find the web browser application on your PS5 console. On PS4, you just need to navigate to the content area that contains your games and applications, and then find the Internet Browser option to access the web browser. This method doesn't work on PS5, unfortunately.
So is there a PS5 internet browser? Where to find the PS5 web browser? Keep reading.
Does PS5 Have a Pre-installed Web Browser?
Don't blame yourself if you can't find the web browser in PS5 because it doesn't have one, officially. According to an interview with Hideaki Nishino, Sony Senior Vice President, it seems that Sony doesn't plan to include a web browser in PS5.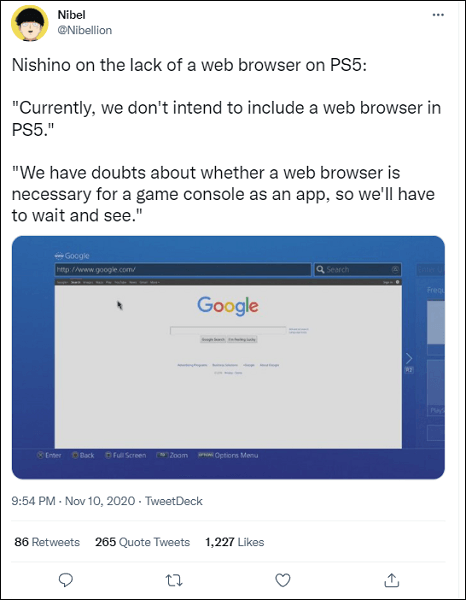 And for the removed web browser PS5, users have different opinions.
Some users complain that it is not convenient to play the console without a web browser. On the one hand, many streams don't have an app and must be done in a web browser, so they cannot watch sports on a PS5 console. On the other hand, some users think the PS5 looks like an incomplete console without a web browser.
Differently, other users can accept the PS5 console without a web browser, because they think they can use a web browser on phones.
What's your opinion? Do you expect to use a PS5 browser?
Then, what can you do if you want to look through a web browser while playing the PS5?
Don't worry. In fact, there is a hidden PS5 web browser. It might not be as powerful as a real web browser, but it can help sometimes.
To find the hidden PS5 internet browser, you need to:
Step 1: Select the Settings icon from the home screen on your PS5 console.
Step 2: In settings, select Users and Accounts.
Step 4: Select Link with Other Services and choose the Twitter service. Then select Link Account.
Step 5: Do not input your account information in the pop-up "Authorise PlayStation Network to access your account" window. Instead, click the Twitter icon that looks like a bird in the upper left corner.
Step 6: Now you will see a Twitter login page. Just sign in with your Twitter account to access the homepage of Twitter where you can visit other websites, such as Youtube, Reddit, etc.
Unfortunately, you still can't input a specific address in the URL bar on the Twitter page, but you can access other websites through clickable links in tweets and profile descriptions. If the website you want to visit has a Twitter account, you can search it in the Twitter search bar, open its tweets, and then you can visit its website.
That's all about internet browser PS5. You can share your opinions on this top with us in the following comment zone.