Summary :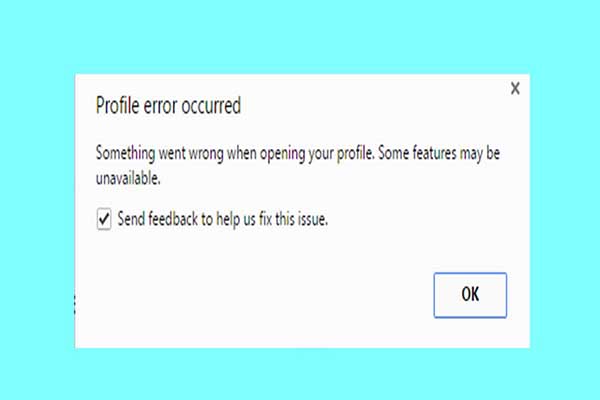 The profile error occurred is a common issue with Google Chrome, but it upsets many users. How to resolve it effectively? In this post of MiniTool, several methods will be introduced to you.
Solution 1: End All Chrome-related Processes
Try ending all Chrome-related processes to fix profile error occurred. It has been proven to be useful. Here are detailed steps for that.
Step 1: Right click the Windows icon on your desktop to open the Start menu, and then select Task Manager option to begin the process.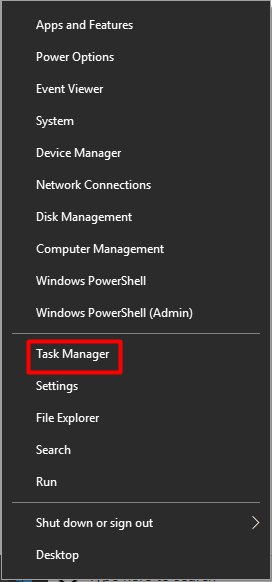 Step 2: Move to the Processes tab. Then scroll down the list to find all Chrome-related process. Right click on the process and click End task option in the pop-up menu. Then repeat this operation until you end all the processes associated with Chrome.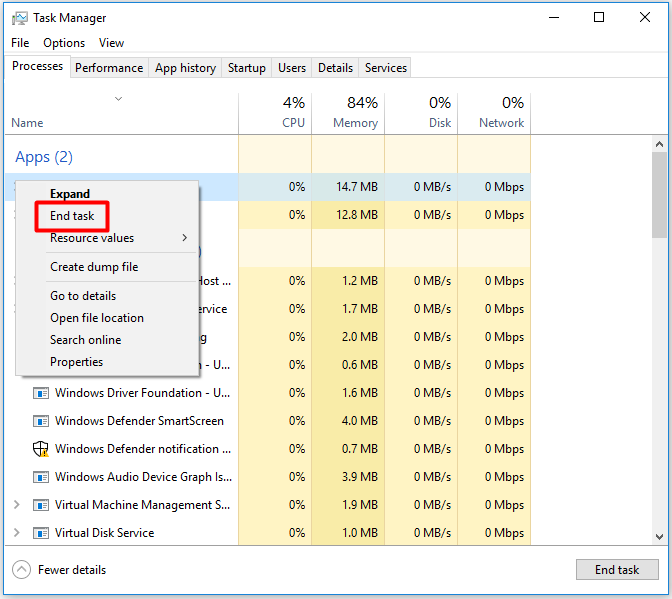 Step 3: Now, exit Task Manager and re-launch Google Chrome to see if the error is fixed.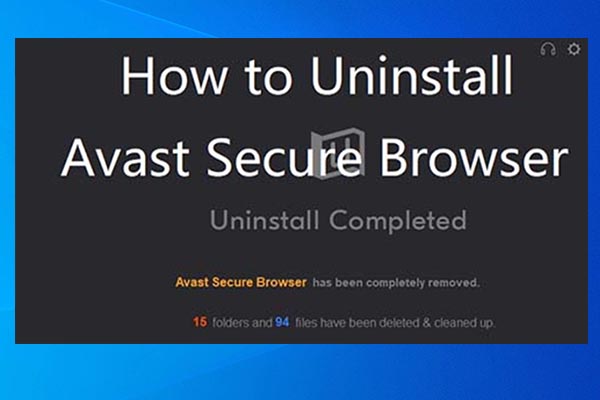 Is Avast secure browser good? How to uninstall Avast secure browser? If you don't know how to do, this Avast secure browser uninstall guide may suit you.
Solution 2: Remove the Web Data or Local State Files
According to investigation, corrupted Web Data and Local State files can give rise to the Google Chrome profile error occurred error. Hence, removing the Web Data and Local State files will be useful for troubleshooting the error.
As deleting those files will not affect your personal data and information, you don't have to worry about data loss when executing the operation. Specifically, your account information and user preference will be stored securely along with the Google account.
After closing Google Chrome completely, you can start the steps below.
Step 1: Open the Run window by pressing Windows and R keys, and then type %localappdata% and click OK.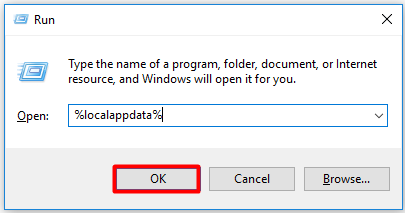 Step 2: Then navigate to the GoogleChromeUser DataDefault folder and find the Web Data file.
Step 3: Right click on the file and then choose Delete option to remove the file. You can also delete Web Data-Journal and Local State file from here based on your demand.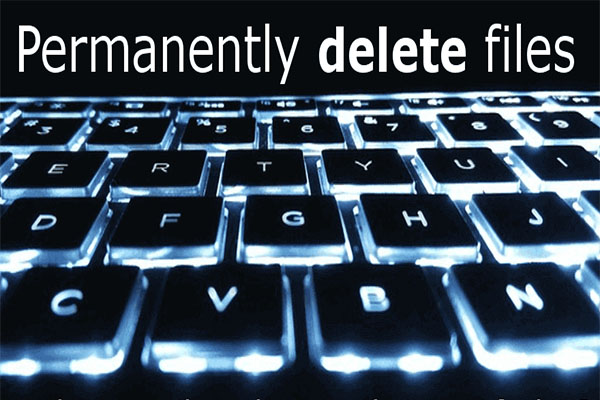 How to permanently delete files is often asked by people who would like to clear the trace of private files. Several methods are talked about in this post.
Solution 3: Restart Your Computer
Probably you should think about restarting your computer when encountering the Chrome profile error occurred issue. As you know, restarting computer is effective for solving many PC issues. It is also helpful for profile error occurred Chrome according to user reports. You should have a try!
Solution 4: Reinstall Google Chrome
Sometimes, the Google profile error occurred issue occurs because of the Chrome browser itself.  For instance, the Google Chrome version you are running now is outdated. There's something wrong with it. Under this circumstance, you are suggested to reinstall your Google Chrome.
Well, you can check if you are using an outdated Google Chrome version with the following steps.
Step 1: Click on the three-dot icon on the upper right side of the browser to open the menu. Then hang over the Help option and click About Google Chrome option in the sub-menu.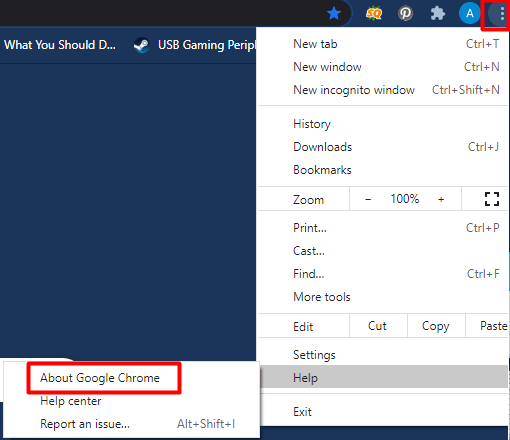 Step 2: You can see the current Google Chrome version in the next window. If the browser finds any updates, it will download and install the new updates for you.
Tip: You need to check that if you are using the stable version of Google Chrome. If the About tab says Chrome Beta or Chrome Canary, download and install the latest Google Chrome stable version.
If profile error occurred still persists after updating to the latest Google Chrome version, you need to reinstall Google Chrome to fix the issue. To do that, follow the steps below.
Step 1: Open the Settings and then click Apps.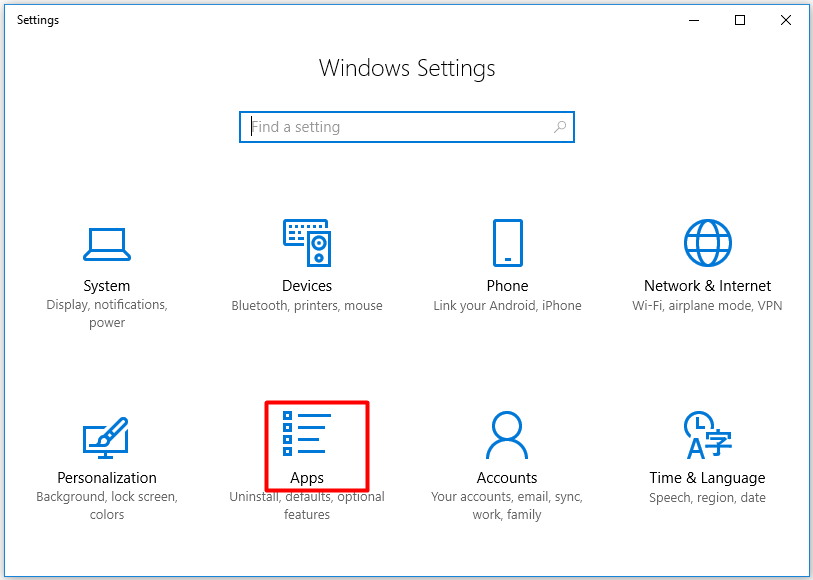 Step 2: Move to the right side of the elevated window and scroll down the content to find Google Chrome. Then click on it and click Uninstall button. If you receive a confirmation window, just allow it. Then wait for the finish of uninstallation.
Step 3: After removing the Google Chrome, go to the official website of Chrome to download and install it.