How to track a cell phone location by number? A large number of people want to clear this question. In this post, MiniTool summarizes the 10 best free phone number trackers for you, including websites and third-party apps.
Sometimes people want to track phone numbers online free without locations for different reasons. For instance, you may want to track your kid's movement by phone number, identify the location of a mysterious call, follow your partners, and so on. There are many types of phone number trackers on the market. Let's start exploring them.
Can I Track a Cell Phone Location by Number Free
Can I search phone number location freely? Of course, yes. You can track a cell phone location by number freely. Many free online websites and third-party apps can help you track the exact location of a phone number. To know more details, you can read the following part.
How to Track a Phone Number Freely and Legally [Websites + Apps]
To help you track a cell phone location by number freely and legally, here we tested several phone number trackers from online websites and apps. You can try them in order or directly choose one that works best for you.
5 Best Phone Number Trackers Online Websites Free
If you want to track in phone number and find location free online without installing a third-party app, then you can consider the following 5 websites. They are:
# 1. Phone Location
Phone Location is a free online website that can track phone numbers with devices running on iOS, Android, Windows, macOS, and even BlackBerry. This website can search phone number location of target devices and reflect the geolocation on the map in real-time.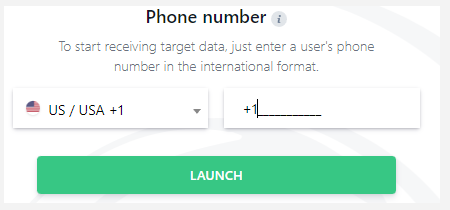 This website can track phone number freely in only a few minutes and find mobile devices across more than 150 regions. To search location with phone number, you just need to specify the country or region code of the target phone number, type in phone number in the international format, and click on LAUNCH.
# 2. GPS Mobile Number Tracker
GPS Mobile Number Tracker can track any phone number online 100% free of charge. It utilizes the history location data such as GPS, WiFi connection, and cell tower triangulation to track location with phone numbers worldwide.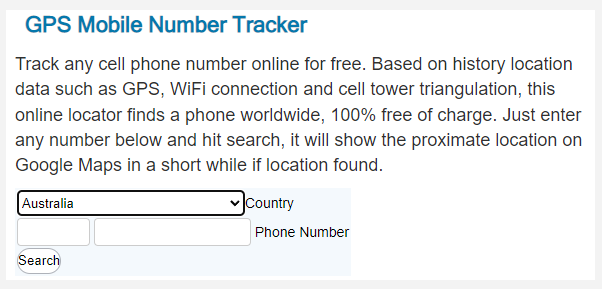 In addition, this website has a friendly-use interface where you just need to select the county, input the country code and phone number, and click on Search. The location of the phone number will be shown on Google Maps in a short time once the area is locked.
# 3. Spokeo
Spokeo is one of the best free phone number trackers that can track in phone number and find locations freely in real-time. It can help you find important information about the phone number's owner such as the current address, the name used to register, and the exact location. Moreover, you can search location not only by phone number but by address, name, and email.

Another merit of Spokeo is that it can identify various types of calls, including phone numbers, landlines, and VOIP. To track a phone number on the website, you just need to enter the name, phone number, or address, and then click on Search Now.
# 4. Mobile Number Tracker
Mobile Number Tracker is a top free phone number tracker online website that can search for mobile numbers, landline numbers, and bulk SMS senders. This website can find missed call information to fight spam. It can trace the GPS location of a cell phone number and locate it with details on Google Maps such as Mobile Operator/Service Provider and Telecom circle.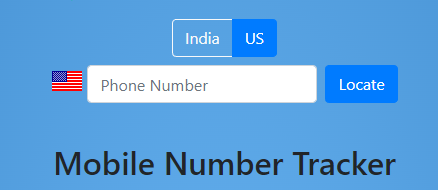 To search phone number location with this service, you need to select India or US first, type Phone Number in the box and click on Locate. Once found, the website will show all results on Google Maps.
# 5. LiveGPS Search Service
LiveGPS Search Service can track phone numbers freely for 6 months. It can track the current location of the phone number and show you the results in only 20 seconds. To check that, select the Country from the drop-down menu, type Phone number in the box, and click on Start Phone Tracking.

5 Best Phone Number Trackers Apps Free
Also, you can try the following 5 third-party phone number tracker apps to track the location with your phone number.
# 1. Phone Tracker By Number
Phone Tracker By Number is an accurate and robust GPS phone number tracker downloaded by millions of users. This app was developed to help parents to find their kid's location via phone number quickly and accurately. It uses GPS location tracking between parents and children in a secure and private network.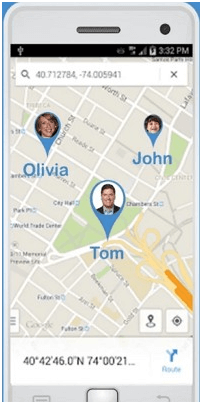 --image from the Google Play
With this app, parents can view all the places their children have been to by checking the app's history on their phones. More importantly, parents can add unlimited numbers of their children's phone numbers to the network and successfully trace the locations.
# 2. Intelius
Intelius is also a free phone number tracker available for both iOS and Android phones. You can download the app from the Google Play Store for Android phone or Apple Store for iPhones. This app can help you search phone number locations in an accurate and robust way.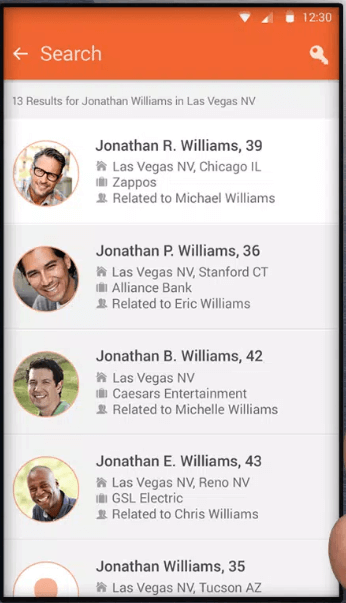 In addition, Intelius can help you track someone by phone number without them knowing. All these searches are performed privately and are confidential. That's to say, no one will know you had searched for them.
# 3. Mobile Number Locator
Mobile Number Locator app can track in phone number and find location freely as well. It can trace many details of the phone locations via the phone number such as name, state, city, and region. With this tool, you can track a phone number from anywhere in the world and even show the target mobile on Google Maps. You can download it from the Google Play Store.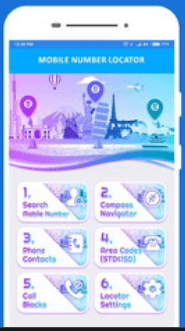 # 4. BeenVerified
BeenVerified can help you track phone numbers by getting access to Public Record information and doing a Reverse Phone Lookup. This app is also available for many platforms, including iPhone, Android, iPads, and even Apple Watches.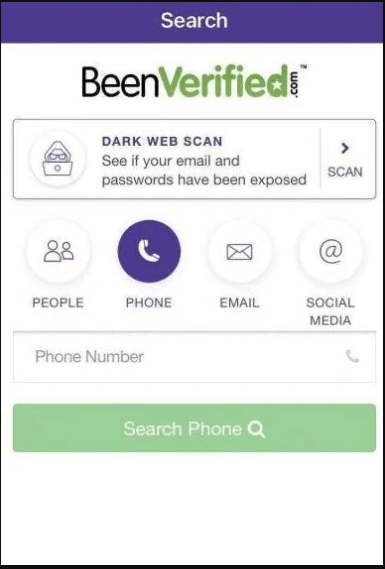 In addition to using the phone number, the app allows you to use a name, address, or email to track the location and potentially view its social networks, relatives, photos, and more information.
# 5. Mr. Number - Caller ID & Spam Protection
If you are searching for a secured mobile phone number tracker, the Mr. Number - Caller ID & Spam Protection app is a good choice. This app can block unwanted calls from one person, area code, or even the entire country. Besides, it can help you identify and stop spam, scam, and fraud. You can download the app from the Google Play Store freely, but it has monthly, yearly, and lifetime paid subscriptions.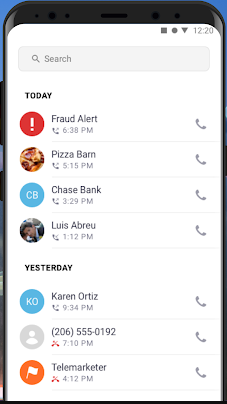 How to track a phone number freely? The top 10 online websites and apps have been illustrated. Now, it's your turn to have a try.