Summary :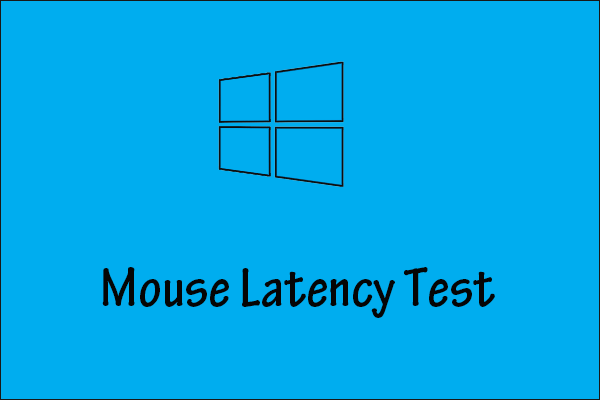 This post emphasizes the mouse latency test, showing how to test mouse latency in two ways. By the way, if you run into any other issues related to the mouse, please visit MiniTool Partition Wizard to seek solutions. Now, let's explore this topic: mouse latency test.
Quick Navigation :
Mouse Latency
This part explains two terms: mouse latency and mouse latency test.
What Is Mouse Latency?
This term mouse latency means the delay in the mouse action. It is usually described as high and low. For example, when the mouse actions are much delayed, the mouse latency is high; when the mouse quickly reacts to all the commands, the mouse latency is low.
Does a wired mouse have latency? Its answer can be tracked in the reasons for mouse latency. The reasons generally include tugged wires, outdated driver issues, mouse battery issues, interference in Bluetooth signals, etc.
What is the mouse latency test? Keep reading.
What Is the Mouse Latency Test?
Simply put, a mouse latency test is the mouse performance test. More clearly, a mouse latency test can check the delay in mouse actions or how much time it is actually taking to complete an action.
Therefore, when you notice that your mouse is lagging with the actual movement or action, you can run a mouse latency test. But note that it is recommended that you perform a mouse latency test before applying a fixing method as it will help you decide on which method you should be used.
Well, how to test mouse latency? Here are two ways displayed below.
How to Test Mouse Latency?
To check your mouse latency, you can utilize an online mouse latency tester like HTML JavaScript mouse input performance tests or Human Benchmark Test. Let's see how to use them to test your mouse latency.
Use HTML JavaScript Mouse Input Performance
This online mouse latency tester is highly recommended owing to the most accurate results it provides — it compares the difference between hardware cursor (mouse pointer) with the last recorded mouse position (red box) — and its easy-to-use feature.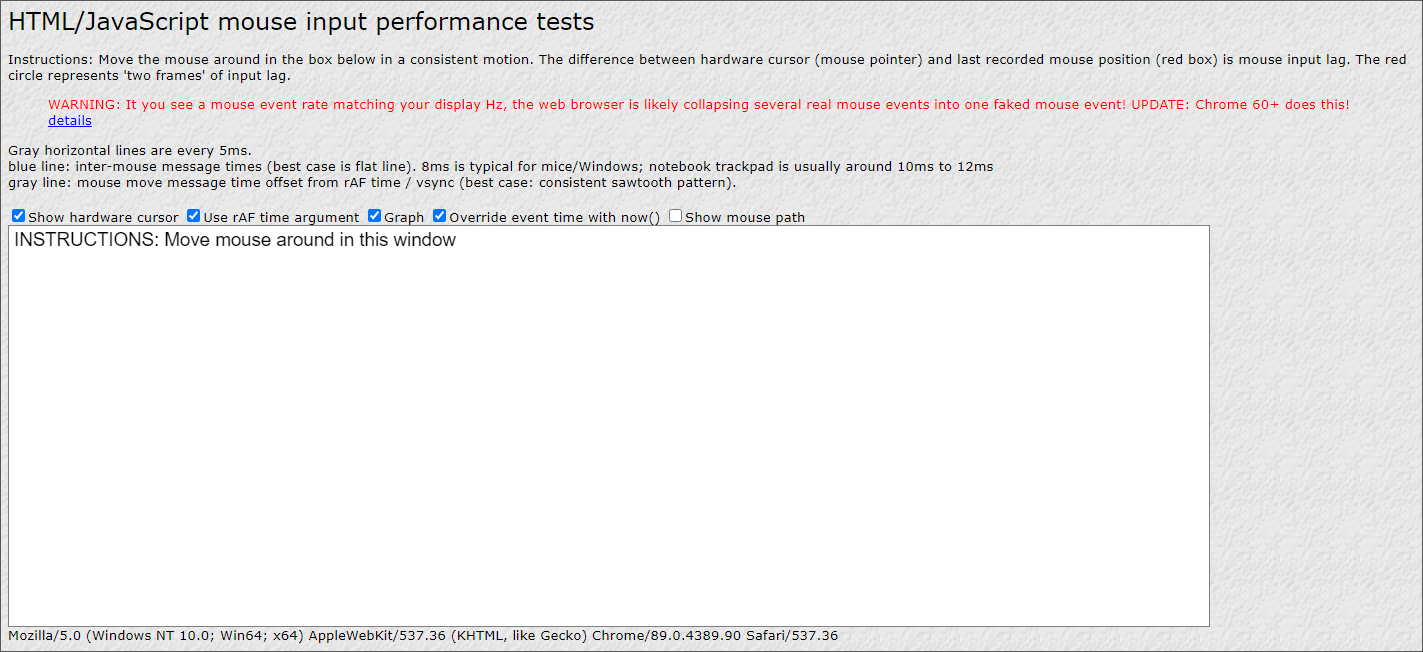 Visit the website and move your mouse around in the blank area on the page in a consistent motion. Then, you check the average small delta that reveals your mouse lag duration.

What's your mouse lag duration? The best lag duration of a mouse in Windows should be around 8ms. While for the trackpad, it should be about 10ms to 12ms.
Use Human Benchmark
You can also use Human Benchmark to test your mouse latency. It measures your mouse reaction time and gives the score accordingly.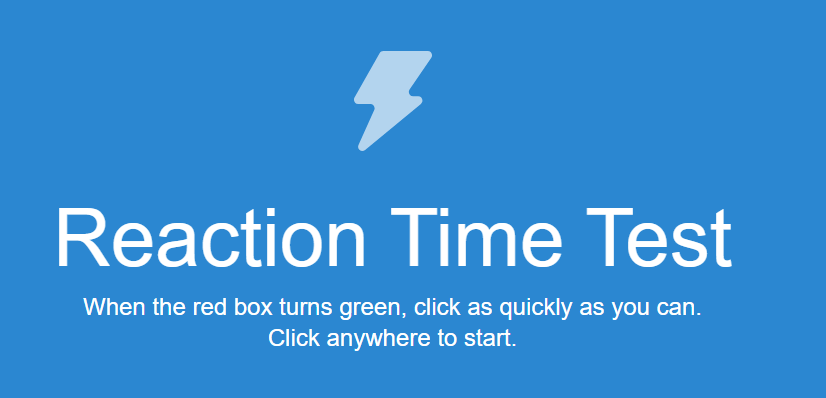 To use this tool, you need to log in. Then, you can start the mouse latency test: click on the reaction test from the main overview, and then click immediately when you see the green screen.
To get accurate results, you can keep trying at least two to three times. Or you can do this test on two different types of mouses, a wired and a wireless one to compare the results. If the result shows a big difference, it means there is a problem with one of the mouses.
After performing the mouse latency test, you can apply some fixing methods if your mouse latency is high.
That's all about how to test mouse latency. Is there any problem? If you have one, please leave it in the comment zone and we will try to answer it for you.
You might be interested in: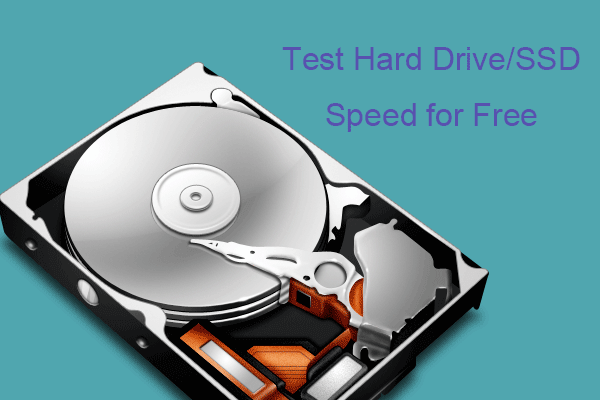 Guide for free hard drive/SSD speed test Windows 10/8/7. Utilize best free disk benchmark software for Windows (10) to test (external) hard drive, SSD speed.