Recently, Microsoft uses a new ad launched on the official Xbox YouTube account to remind Windows users the existence of Windows 10 Game bar, which can be enabled via the shortcut Win+ G keys on your keyboard. This post from MiniTool will show you more detailed information.
Microsoft Reminds Users the Existence of Game Bar in Xbox YouTube Video
Game Bar is a piece of software program embedded in Windows 10, which enables you to take screenshots, record, broadcast video games, and quickly access the Xbox app. You can also enable its game mode, in which case and a set of specially designed settings will be applied to make your game experience faster, smoother and more reliable.
The Game Bar is a very useful Windows 10 feature. However, for most Windows users, they probably don't use, or even don't know at all.
Recently, Microsoft hopes to remind Windows 10 users of this feature through a new ad posted on the official Xbox YouTube account.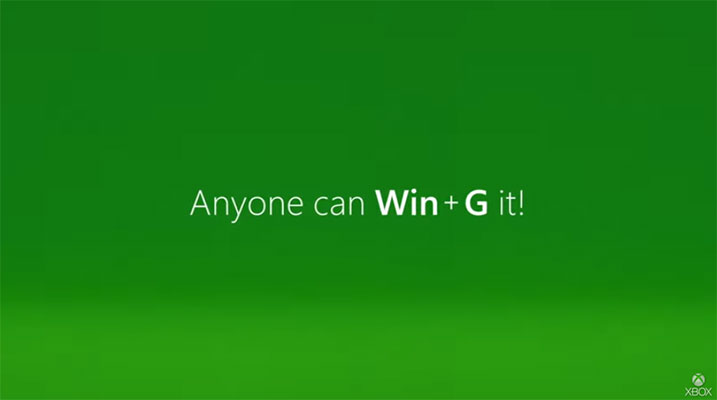 Have you watched the ad vedio from YouTube? This is a liitle bit complicated advertisement. Two women are in the sauna bathroom talking about how to press the Win + G keyboard shortcut on a laptop to give an angel wings. This is kind of a bizarre play on the popular phrase from It's A Wonderful Life.
In the video, the Game Bar windows appeared just for a few seconds, which does not really let the audience know the specific function of Game Bar.
Instead, its main focus seems to be to help audiences remember keyboard shortcuts Win + G and activate them by repeating Win + G several times.
However, the keyboard shortcut itself is actually one of the easiest keyboard shortcuts to remember in Windows 10, as it's just the Windows Key and the first letter of Game. However, the advertisement seems to be for puns. Like, when you add G at the end of a win, you get wing. Many users haven't thought of this and it's just someone pointed this out on Youtube.
What do you think of the advertisement? Do you like it?
Keyboard Shortcuts for Xbox Game Bar
When you're playing a game on your PC, here are some shortcuts you can use to record clips and screenshots. You may have a look.
Windows logo key + G: This shortcut will help you open the Xbox Game Bar.
Windows logo key + Alt + G: This shortcut enables you to record the last 30 seconds (you can change the amount of time recorded in Xbox Game Bar > Settings )
Windows logo key + Alt + R: This shortcut is used to start or stop recording.
Windows logo key + Alt + PrtScn: This shortcut will help you take a screenshot of your game.
You see, apart from Win + G shortcut, there are other shortcuts you can use in Windows 10, giving you a better game experience.
Conclusion
Xbox Game Bar works with most Windows PC games. If you are a Windows 10 PC gamer, you can sue these keyboard shortcuts to capture and share screen, find new teammates, and chat with Xbox friends across Xbox console, mobile, and PC. You can do all of this without leaving your game.