Summary :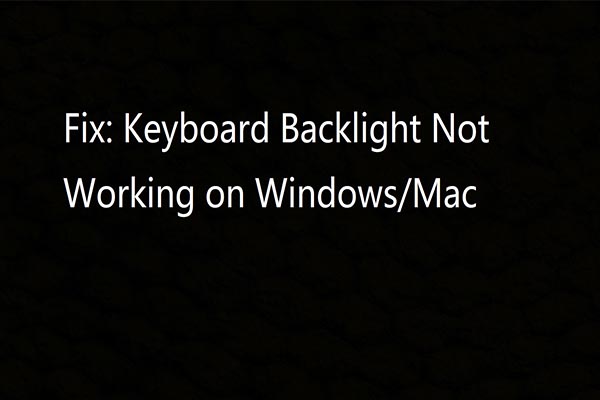 Keyboard backlight not working on Windows/Mac is a common phenomenon. That makes many Windows and Mac users confused. However, you don't have to worry about it now.  In this post, several solutions will be offered by MiniTool. You can select one according to your demand.
Quick Navigation :
Backlight keyboards refer to the keyboards illuminated with some LED. It provides better visibility for you and enables you to type words even in a completely dark room. The backlight keyboards feature has been widely applied to Windows and Mac.
However, various reasons like bad software updates or hardware issues cause keyboard backlight not working. Here are some solutions for you to fix keyboard backlight not working. You can try them one by one until you solve the issue.
Solutions for Windows
Solution 1: Reboot Your Computer
Generally speaking, rebooting computer can solve many common issues. Turn off your computer and take out the battery. After a few seconds, put the battery back and reboot your computer. Then check whether the keyboard backlight not working Windows 10 is fixed or not. If this method fails to work, try another.
Solution 2: Uninstall the Changed Software
Before the backlight stops working, do you make any change to your software? If so, you should uninstall the software, and then check if the issue still persists.
Step 1: Open Settings, and then navigate to Apps & features.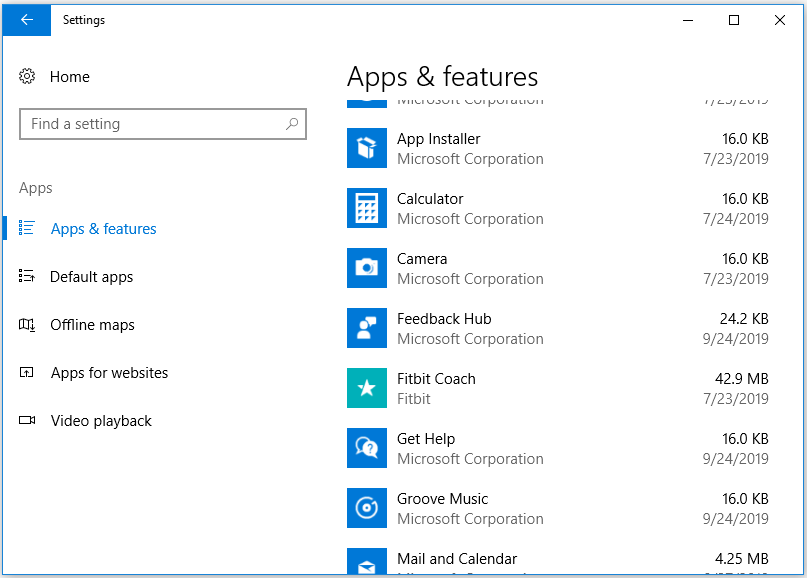 Step 2: After clicking the software that has been changed by you, select the Uninstall option and then follow the screen prompts to uninstall the changed software completely.
Solution 3: Update BIOS and Chipset Drivers
You can also try to update BIOS and chipset drivers to fix the issue. Drivers with different versions may lead to such problems.
Read this guide to update your BIOS and chipset drivers now.
Solution 4: Change Windows Keyboards Properties
Backlight time-outs may cause keyboard backlight not working Windows 10 too. In this case, you need to change Windows Keyboards Properties.
Step 1: Open Ease of Access Center via search box, and then navigate to Keyboard.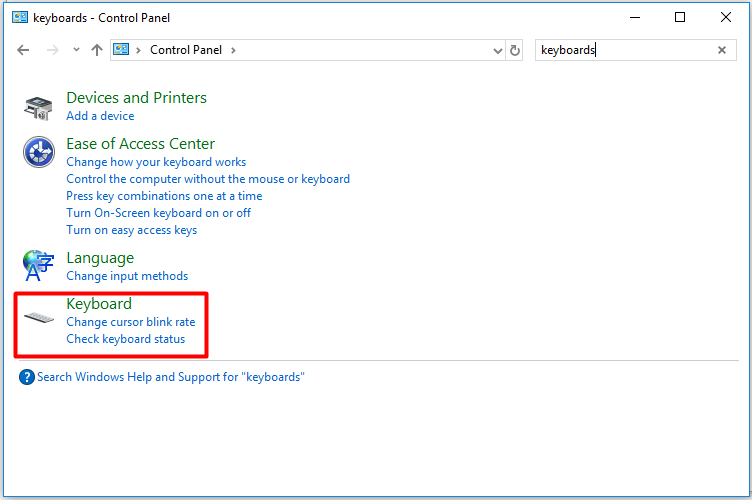 Step 2: Then change the time of turning off the backlight in the Keyboard Properties window.
Step 3: Click OK to save changes and xit.
Solution 5: Uninstall the Latest Windows Update
If you encounter the keyboard backlight not working issue after installing the latest Windows Update. It is recommended to uninstall the update. Alternatively, if you created a System Restore Point in advance, you can restore your computer to the previous state.
Uninstalling the update in Settings as the picture shows: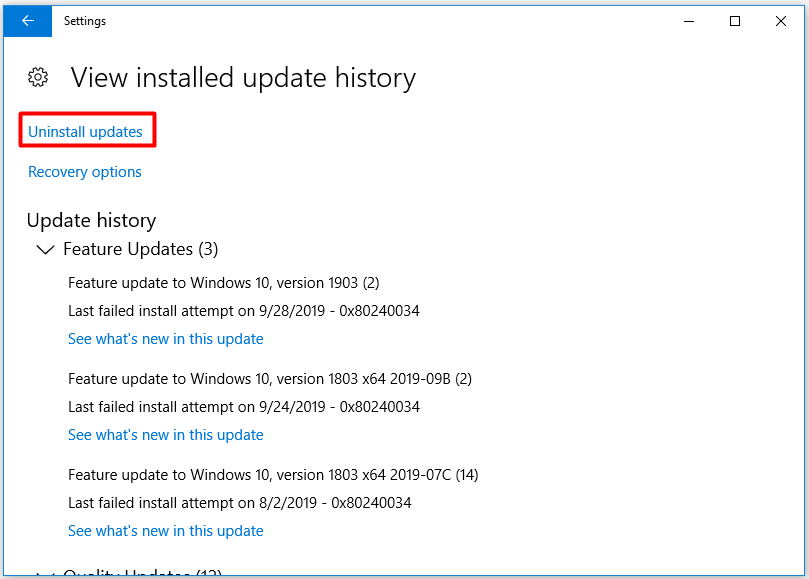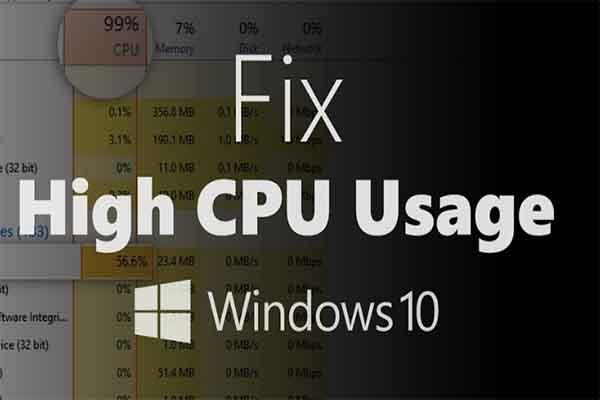 High CPU usage is a common problem that happens to PCs. The latest Windows 10 KB4512941 update also leads to this issue, but you can find solutions to fix it.
Solutions for Mac
Solution 1: Check the Location of Light Sensor
First and foremost, check whether the light sensor is facing some light sources directly. If so, the automatic backlighting may not trigger. Hence, adjust the location of your light sensor. After that, check if the Mac keyboard backlight not working issue is solved or not.
Solution 2: Adjust the Brightness of Keyboard
When you set the brightness of keyboards to 0, you may also encounter the keyboard backlight not working issue. So, adjust the birghtness of the Keyboard with the following steps.
Step 1: Click the Apple icon at the upper left corner.
Step 2: Click the System preferences… from the dropdown menu.
Step 3: Select Keyboard from the given options.
Step 4: Uncheck Adjust keyboard brightness in low light box.
Step 5: Utilize the F1 and F2 keys to control the keyboard lighting level manually.
Solution 3: Change the Whole Keyboard Panel
If you spilled some liquid like water, milk, soup on the keyboard, your keyboard backlighting may fail to work. Here comes the need of changing a new keyboard panel. You can change it by yourself or send it to a Mac repair store. It is strongly recommended to select the latter option.
To change the keyboard panel, you need to buy a suitable replacement at first. Then prepare tools like screws, a knife, screwdriver and other tools. Next, turn off the Mac and take out the battery to change the panel.
Solution 4: Contact Customer Service
If all the above methods cannot fix the Mac keyboard backlight not working issue, you'd better contact customer service of your Mac to ask a favor. This is a direct and effective way.
All the solutions to fix keyboard backlight not working for Windows and Mac are provided for you. Select the methods according to your machine.