It's reported that some users encountered the INVALID SOFTWARE INTERRUPT Blue Screen on their devices. This BSOD error has a value of 0x00000007. Are you bothered by the same issue? What causes the 0x00000007 error? And how to fix it? In this post, MiniTool Partition Wizard gives you the answers and best fixes.
What causes the INVALID_SOFTWARE_INTERR BSOD? Here, we summarize some possible causes of this error. For instance, drivers or hardware issues may lead to this problem. Besides, it may be caused by corrupted system files, third-party antivirus software, or some app conflicts.
How to Fix the INVALID SOFTWARE INTERRUPT
After knowing the causes of the INVALID_SOFTWARE_INTERR BSOD, you can follow the step-by-step guide below to fix this issue.
Method 1. Update Drivers
The outdated drivers may cause the 0x00000007 error. You can try updating your drivers to fix the error with this guide: How to Check If Drivers Are up to Date? Here Are Details.
Besides, you can go to Settings > Update & Security > Windows Update and click Check for updates to update Windows. Or, you can try downloading the updates manually.
Method 2. Repair Corrupted System Files
To get rid of the INVALID SOFTWARE INTERRUPT error, you can try repairing corrupted system files by running SFC and DISM.
Step 1. Press Win + R to open the Run command box. In the box, type cmd and press Ctrl + Shift + Enter to run Command Prompt as administrator.
Step 2. In the pop-up window, type sfc /scannow and press Enter.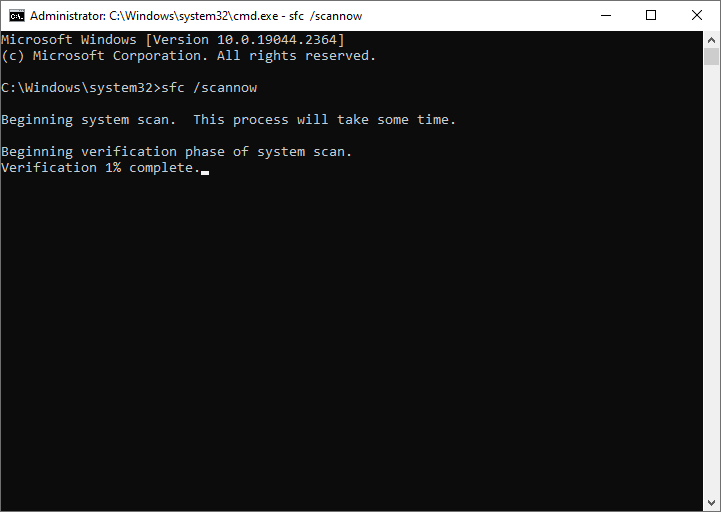 Step 3. Once done, restart your PC and check if the issue is solved.
Step 4. If the issue still exists, run Command Prompt as administrator again.
Step 5. Then type the following commands in the window and press Enter after each command.
DISM /Online /Cleanup-Image /CheckHealth
DISM /Online /Cleanup-Image /ScanHealth
DISM /Online /Cleanup-Image /RestoreHealth
Step 6. Once done, reboot your computer and check if the error is repaired.
Method 3. Check the Hard Drive
You can refer to the following steps to check if there are any bad sectors on your hard drive.
Step 1. Run Command Prompt as administrator.
Step 2. In the pop-up window, type chkdsk c: /f /r /x and press Enter.
Step 3. Then type Y and press Enter. Once done, reboot your device and check if the error is solved.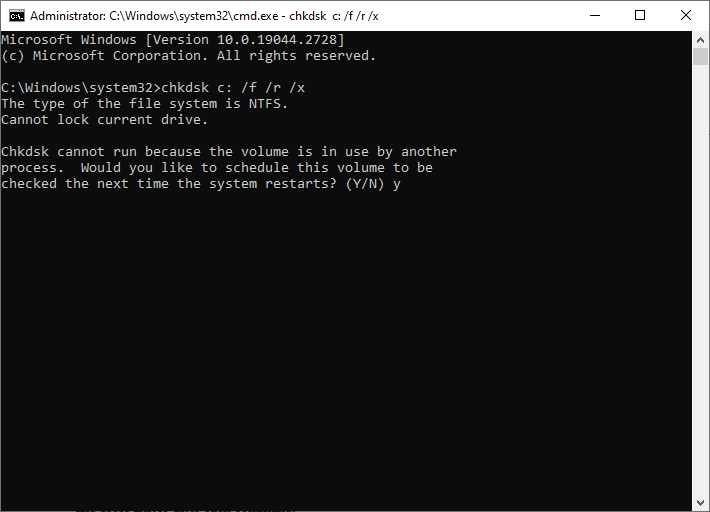 Besides, if there are some issues with the CHKDSK utility like CHKDSK not working, we recommend you use a CHKDSK alternative – MiniTool Partition Wizard to check file system errors and bad sectors.
MiniTool Partition Wizard FreeClick to Download100%Clean & Safe
Download and install MiniTool Partition Wizard, then launch it to its main interface. Right-click the partition to be checked and select Check File System or Surface Test. Then follow the on-screen instructions to complete the process. You can refer to the following post.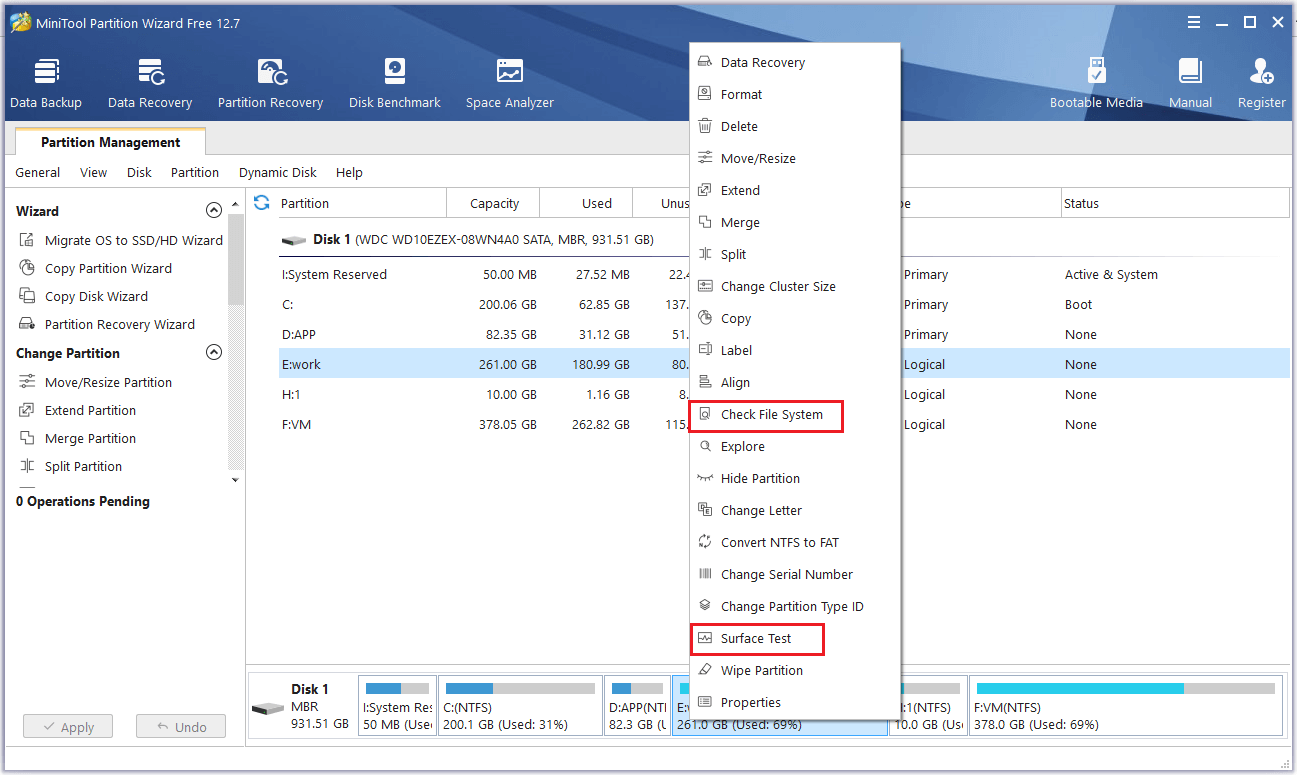 Method 4. Uninstall the Antivirus Program
Besides, you can try fixing the INVALID_SOFTWARE_INTERR BSOD by uninstalling your antivirus program. Go to Control Panel > Programs and Features. Right-click your antivirus program and select Uninstall.
How to Disable Antivirus on Windows 10 Temporarily/Permanently
Method 5. Perform Clean Boot
In addition to the above methods, you can perform a clean boot and remove the problematic apps. Follow the detailed steps below.
Step 1. In the Run box, type msconfig and press Enter to open the System Configuration window.
Step 2. In the pop-up window, click the Services tab. Then check Hide all Microsoft services and click Disable all. Once done, click Apply > OK.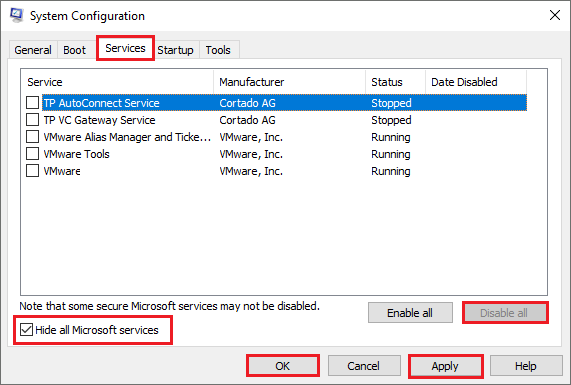 Step 3. Click the Startup tab and select Open Task Manager.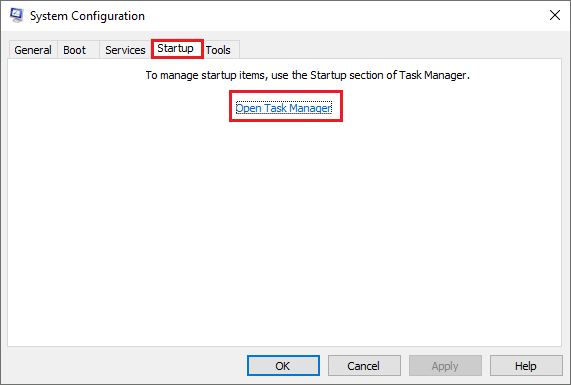 Step 4. Then in the next window, select the startup service and click Disable for each startup item.
Step 5. Once done, close the Task Manager window, click OK and reboot your PC.
Step 6. Then your computer will boot in the clean boot state. If the issue disappears in the clean boot environment, it means one of the disabled services cause the error.
Step 7. You can enable the items one by one until you find the problematic program. Then remove it from your computer.
Besides, you can try booting your OS to safe mode or resetting your PC to fix the error code 0x00000007.
Conclusion
There are 5 methods introduced to fix the INVALID SOFTWARE INTERRUPT BSOD error in this post. You can try these methods one by one to solve your issue. Having any suggestions or better ideas? You can tell us in the comment zone below.