A large number of people don't know how to spoiler on Discord. If you are also trying to figure it out, this post of MiniTool is worth reading. It walks you through detailed steps to spoil in Discord mobile and desktop separately.
What Is Discord Spoiler Tag
Discord is a widely popular chat app that enables you to talk to your friends while playing games. With this tool, users can take over chat, voice, video, text, and images, and stay close with their friends and communities easily. Sometimes, however, people have to deal with annoying spoilers especially when they want a surprise.
Therefore, the developers added a feature called Spoiler Tag to Discord. With Discord spoiler tag, users can hide their parts of messages or the entire message from others who may not want to see it. Once you add the Spoiler tags, other people will see nothing and remain unspoiled.
Here comes a new question - how to do spoiler on Discord. It's very simple to spoil in Discord. We will show you how to mark spoilers on Discord desktop and mobile separately. Let's keep reading.
How to Spoiler on Discord Desktop
This part will show you how to add spoiler in Discord for desktop. You can add Discord spoiler tags for text, images, videos, links, and other files according to your needs. To do so, follow the simple guide below:
Add a spoiler tag for your text:
Step 1. Launch your Discord client and log in to your account.
Step 2. Type the message that you want to add a Discord spoiler tag on in the chat box and use your mouse to highlight the text, and then click on the Spoiler tag button (eye icon) in the pop-up window.

Step 3. After that, your text will automatically be marked with a spoiler tag just as the following picture shows. Hit Enter to seed the message with a Discord spoiler tag. Then the message will be behind a shadow until your friends click on it to reveal the context.


Alternatively, you can add the double vertical bars "||" at the beginning and then end of your message to add a spoiler tag for the text manually. Also, you can type /spoiler, press the Tab key, type the message you want to spoil, and press Enter.

Add a spoiler tag for images and videos:
If you want to add Discord spoiler tags for images, videos, and links in the message field, you can do this by uploading them from your computer or copying and pasting them from the internet. Here's how:
Step 1. In the chat box of your Discord, click on the Plus icon in the new message field and select Upload a File.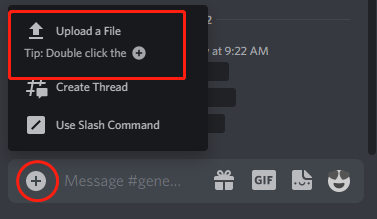 Step 2. In the pop-up File Explorer window, select the image, video, or other types of file you want to send and click on Open.
Step 3. Once you upload the file, click on the Spoiler Attachment (eye icon) button to mark the image as a spoiler.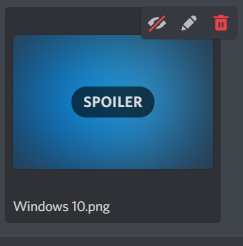 How to Spoiler on Discord Mobile
How to put spoiler on Discord mobile? The procedure is similar to the operation on the desktop. Here we will show you how to spoiler on Discord mobile for texts and images separately.
Spoiler a text:
To add a spoiler tag on Discord mobile, you can also type "||" at the beginning and end of the text and send it. After that, the message will not be viewable until someone taps it to unveil the context.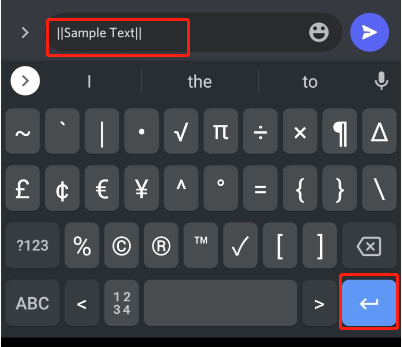 Spoil an image and video:
Step 1. Tap on the Plus icon to open the gallery and select the image that you want to spoiler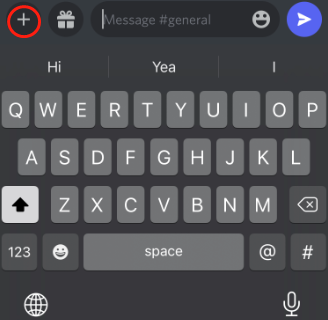 Step 2. Allow the image to upload and long-press it. Then a pop-up checkbox of Mark as spoiler will appear and tick it to add a spoiler to the image.
Step 3. Press the paper airplane button to send it. Then the image will not be seen until someone presses on it.
How to spoiler an image on Discord mobile and desktop? All the detailed steps have been illustrated. Now, it's your turn to have a try.