Summary :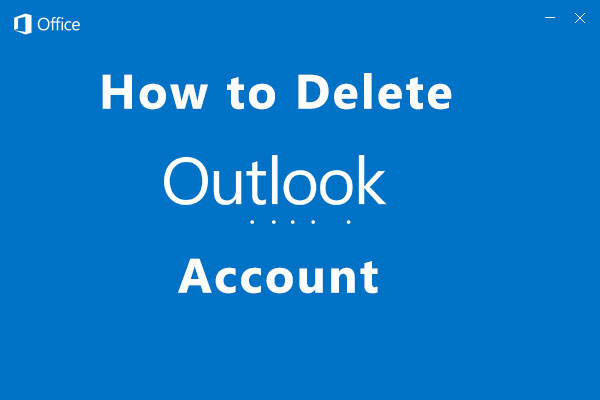 Outlook is free email and calendar service provided by Microsoft. It is useful, but there might be some situations where you don't need it. How to delete Outlook account if you decide to do so? Here is the tutorial provided by MiniTool Partition Wizard.
Something You Should Know Before Deleting Outlook Account
Outlook is a personal information manager provided by Microsoft. It is primarily used as an email service, and it also provides various functions including calendaring, note-taking, web browsing, etc.
If you don't need the email service anymore or you are worried about your account being leaked, you might consider deleting the Outlook account. But before deleting the Outlook account, here are some things you need to pay attention to:
Your emails and contacts will be removed permanently. You should check your Outlook account and make sure you don't need the email messages and contacts anymore. You can also save your important emails by forwarding them to your new email account or printing them to PDF files in Outlook.
Others will be unable to send you emails via your Outlook email address. Once you delete Outlook account, your friends, colleagues, ant others cannot contact you. Therefore, you'd better let them know your decision.
You will lose the access to other online accounts which are connected to the Outlook email if you forget the password.
How to Delete Outlook Account
If you are asking how to delete an Outlook account, you are at the right place. Here are two methods and you can choose one according to your own situation.
Method 1: by Removing the Email Address
How to delete Outlook email account? You can follow the steps below.
Step 1: Open Outlook and select the Settings icon from the upper right corner.
Step 2: click View all Outlook settings.
Step 3: Select Mail tab and click Sync email in the left side. Then select your account and click the trash can icon to remove it from the Outlook account.
Tip: The detailed steps might be different for different versions of Outlook, and you need to find the right settings according to your own version.
This operation will prevent you from sending and receiving emails from the account in Outlook but doesn't deactivate the email account. To close the account and deactivate the account, you need to move on to the next method.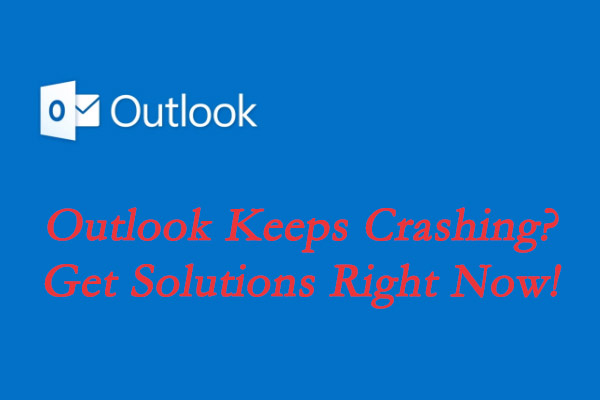 What can you do if Outlook keeps crashing? In this article, you will get several effective solutions that may help you get rid of the annoying issue.
Method 2: by Deleting Your Microsoft Account
How to delete an Outlook account permanently? You need to delete your Microsoft account. In this way, you will face the risks mentioned in the first part. Besides, you will lose all the services related to the Microsoft account, such as Skype or Xbox One account. Therefore, please think twice before you do.
To delete your Microsoft account, you just need to visit Close your account page of Microsoft and sign in. Then follow the onscreen instructions to finish the process. For the detailed steps, you can refer to: How to Delete Microsoft Account Permanently?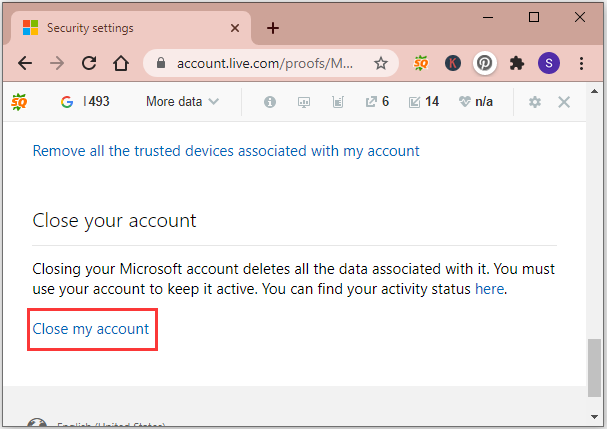 After the operation, Microsoft will keep the account for 60 days, and you can recover it during this period. After 60 days, your Outlook account will be removed permanently with the Microsoft account.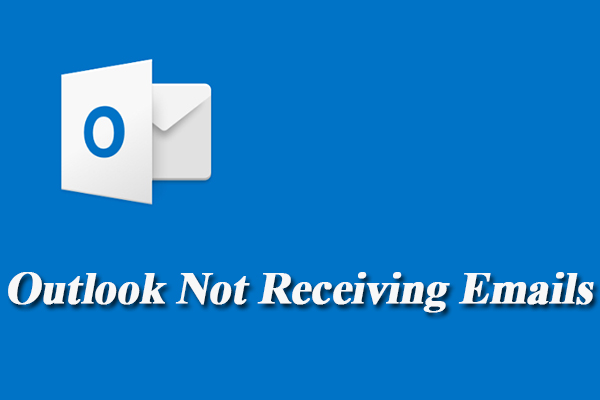 Have you come across the Outlook not receiving emails issue? How to fix Outlook not receiving emails? This post shares you with several methods to fix it.