Summary :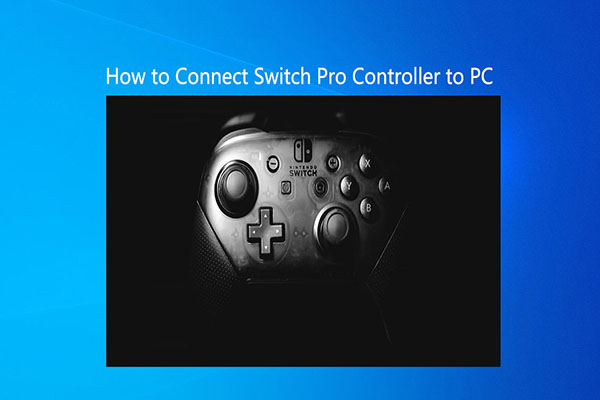 To use the controllers on computer, you can connect Switch pro controller to PC. The question is how to connect Switch pro controller to PC and what should you prepare for that? In this post, MiniTool will discuss these questions with you.
Nintendo Switch pro controllers, one of the priciest controllers at present, are hard and touch well.  Besides, they have wonderful direction pad, impressive sensors, as well as vibration systems. Here comes the question. How to connect Nintendo Switch pro controller to PC?
Well, you have 2 options. You can either connect Switch pro controller to PC wired or wirelessly. The following content will show you the details.
You may also like this: A Complete Guide to Set up EmuMMC/EmuNAND on Nintendo Switch
Case 1: Connect Switch Pro Controller to PC in a Wired Manner
How to connect Switch pro controller to PC wired? Here is the step-by-step tutorial for you.
Step 1: Move to the Controller Settings menu of Steam. Here, you are able to check the support for Switch Pro Controller and enable the Use Nintendo button. By doing so, you can change all the games' button prompts to match the controller. If you don't execute this operation, the A/B and X/Y buttons will be swapped.
Step 2: Connect the Switch pro controller via a USB cable. Then you will be prompted with questions like registry. You just follow them to continue.
Step 3: After that, click controller configuration to modify the function of every button. Besides, you can also preset configurations for certain games such as League of Legends, Call of Duty Modern Warfare, Red Redemption 2, tec. You can select one's own configuration of the community member by holding the X button.
Tip: You are allowed to bind the gyro sensor to a certain function so that you can get the mouse-and-keyboard effect.
Top recommendation: Is Your Xbox Controller Going Too Fast? Here Are Fixes
Case 2: Connect Switch Controller to PC in a Wireless Way
The Bluetooth technology enables you to connect Switch controller to PC with ease. Even though you have one Joy-Con and Switch pro controller, you can do that as well. How to operate? Well, you can follow these steps to start the process.
Step 1: Turn on the Bluetooth on your laptop.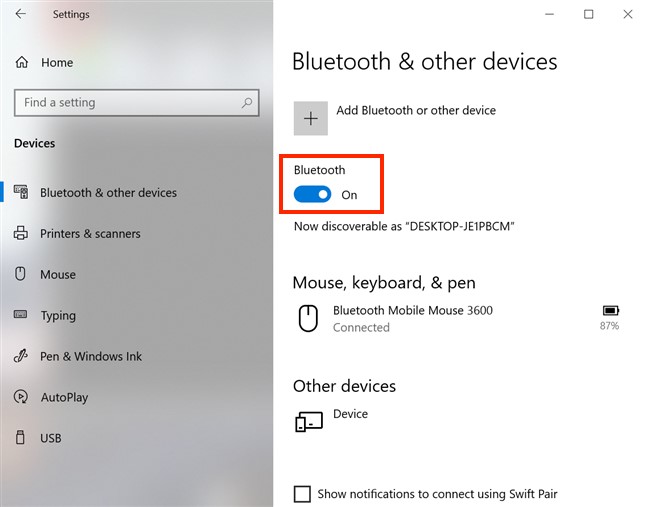 Step 2: Disconnect the Switch pro controller from the Switch.
Step 3: Press the Sync button that is situated at the top of the controller, directly to the left of the USB-C plug until the LED lights begin flashing.
Step 4: Find the Switch pro controller from the computer's Bluetooth menu and choose the option to pair with your device.
Tip: If the controller keeps flashing, you can confirm that the controller is connected to your computer successfully.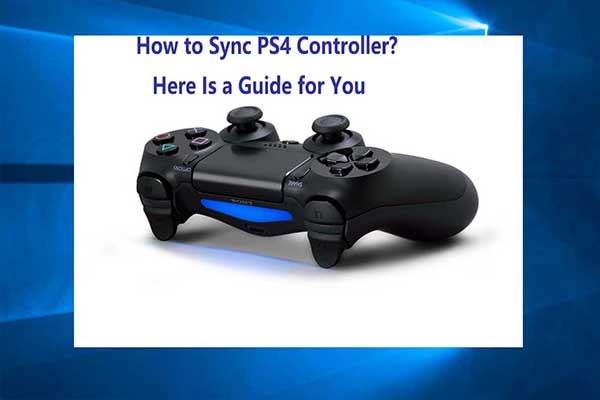 Do you know how to sync PS4 controller? What do you need to do when syncing the PS4 controller? The answers to these questions are in this post.
How to connect Switch pro controller to PC? Here are 2 methods for that. If you are confused by the question, you can choose one from the given methods to connect Switch pro controller to PC.