PS4 and PS5 are popular game consoles. On these consoles, you can buy new games in the PlayStation Store. In this post from the MiniTool Partition Wizard, you can learn how to add funds to PS4/PS5.
PlayStation 4 (PS4) and PlayStation 5 (PS5) are home video game consoles. PS5 is backward compatible with PS4, which means you can play most PS4 games on PS5.
Some games are free-to-play on PS4/PS5, such as Genshin Impact, Fortnite, etc. Some games need to be paid and you need to subscribe to PlayStation Plus to play online multiplayer games.
So, where do you buy a new game? The answer is PlayStation Store, a digital media store offering various downloadable content. Of course, if your console has a disc drive, you can also buy a game disc.
As for the payment method to buy content on PlayStation Store, you can use a credit card, debit card, or the money in the PlayStation wallet. Please note that a child account doesn't have a PlayStation wallet. A child can only make purchases with funds from the family manager's PlayStation wallet and it has a monthly spending limit.
In the following content, you can learn two methods on how to add funds to PS4/PS5. You should be aware that they only work for adult accounts.
Method 1: Add Funds to PlayStation Wallet on the Console
You can add funds to PlayStation wallet on the PS4 or PS5 console. And here are the detailed steps.
Tip: Funds added to the PlayStation wallet are non-refundable.
On PS4
How to add funds to PS4 wallet? Follow the tutorial below.
Step 1: On the home screen, select Settings.
Step 2: Navigate to Account Management > Account Information > Wallet > Add Funds.
Step 3: There are several payment methods for you to choose from, such as PayPal, a credit or debit card, a gift card, etc. Just choose one according to your needs.
Tip: If you don't have any connected payment methods, you will be required to add one.
Step 4: Select the amount of funds to be added and hit Continue. The maximum amount is $250.00.
Step 5: There will be a confirmation message, and just select Yes to continue.
On PS5
Step 1: Select Settings on the home screen.
Step 2: Go to Users and Accounts > Account > Payment and Subscriptions > Add Funds.
Step 3: Choose a payment method and select how many funds you want to add. Then select Continue > Yes.
Method 2: Add Funds to PlayStation Wallet on A Web Browser
If you can't use your console currently, you can top up wallet on PlayStation Store online. Follow the steps below.
Step 1: Open a web browser and visit the website for PlayStation Store.
Step 2: Sign in with your PlayStation Network account.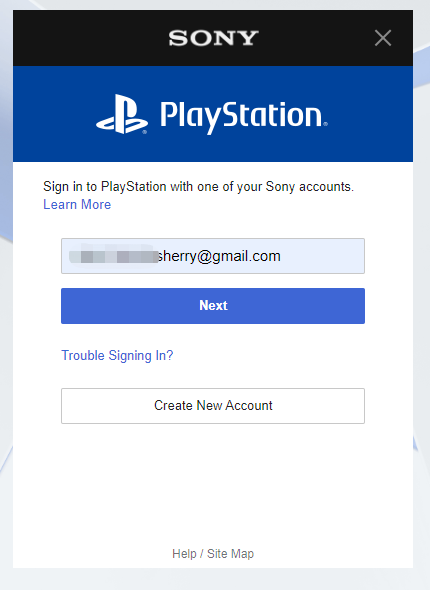 Step 3: Click the avatar of your account and select Payment Management > Add Funds.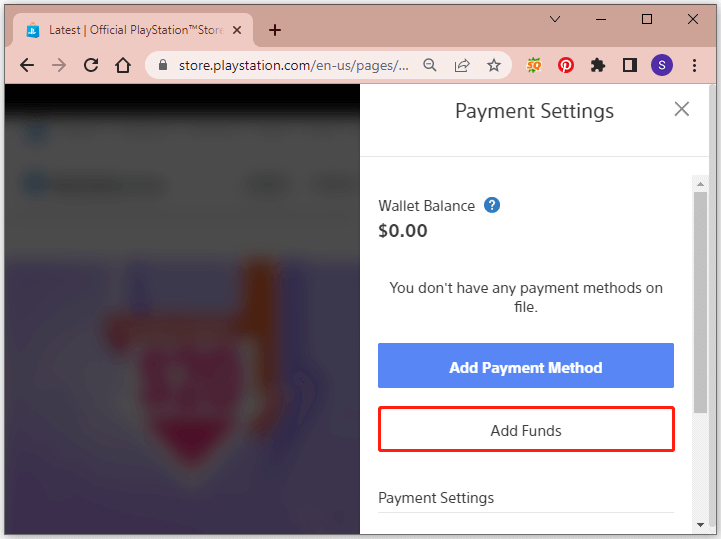 Step 4: Select a payment method and how many funds you want to add. Then confirm the operation.
Hope this post can help you! You can share your ideas and experience with us in the following comment zone.