If you are boring, Google secret games are good choices for entertainment. In this post, MiniTool Partition Wizard introduces the top 5 hidden Google games and you can play them for free.
If you are a game lover, you might install some video games on your PC. However, most video games have minimum system requirements for running. If your PC doesn't meet the requirements, you would be unable to play them for fun. And you might need to pay for some games. What can you do to pass the time in this case?
Fortunately, there are some Google hidden games that you can play for free. Below are the top 5. You can have a try if you are interested.
Option 1: Google Dinosaur Game
If you try to access a website when your Google Chrome loses connection to the internet, you will see an error message: ERR_INTERNET_DISCONNECTED. I guess you have known it. But do you notice the dinosaur on the page?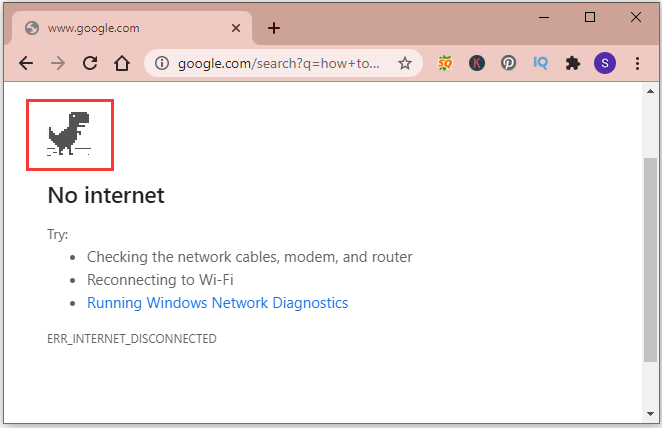 Actually, it is a built-in Google Dinosaur Game, one of the hidden Google games that you can play on Google Chrome. Yes, it doesn't require an Internet connection and you can play it for free if you can't connect to a page.
You just need to press the Space key when you see the dinosaur to start the game. During the gameplay, the cute dinosaur will keep moving and you need to press Space key when you reach cacti to jump at the right moment. If you don't jump in time, the game is over. You can keep trying to get a high score.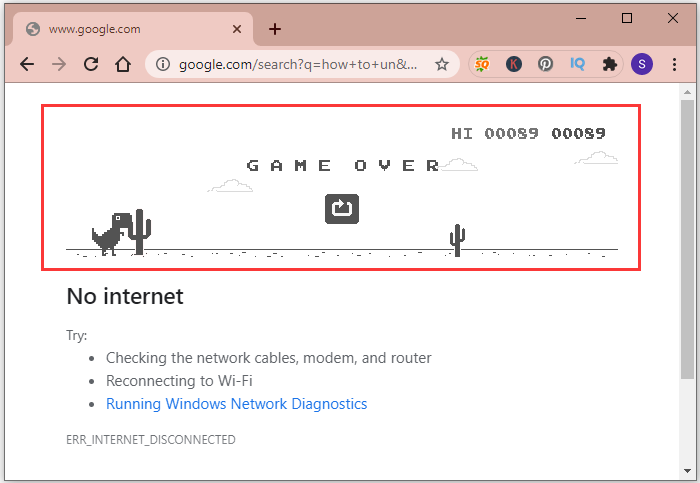 If you want to play the game when you have an Internet connection, you just need to search for Google Dinosaur Game in Chrome web store and add the extension for the game to your Google Chrome.
If you are not interested in the game, you can keep reading to learn about other Google secret games.
Option 2: Solitaire
Solitaire is another one of the hidden Google games. It is an online card game. If you have played Microsoft Solitaire Collection, you might be familiar with it.
You just need to search for Solitaire or "patience game" in Google Chrome, you will see this game on the top of the search results. Click the Play button to launch the game. Then you need to choose the EASY or HARD mode, and follow the rules to drag and sort the cards.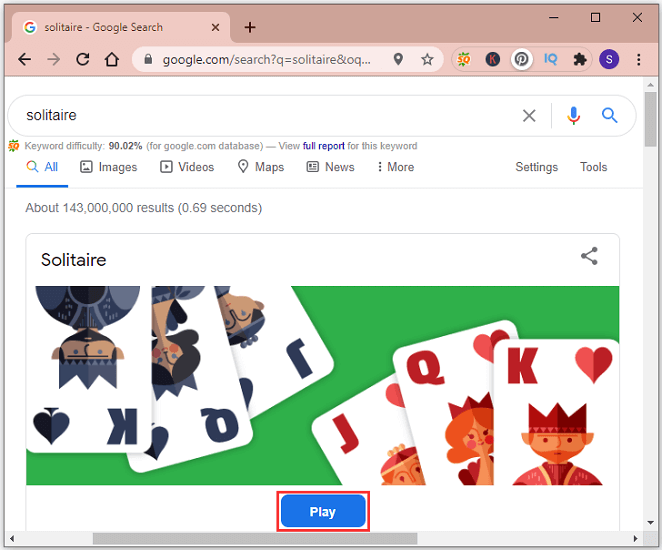 Option 3: Pac-Man Doodle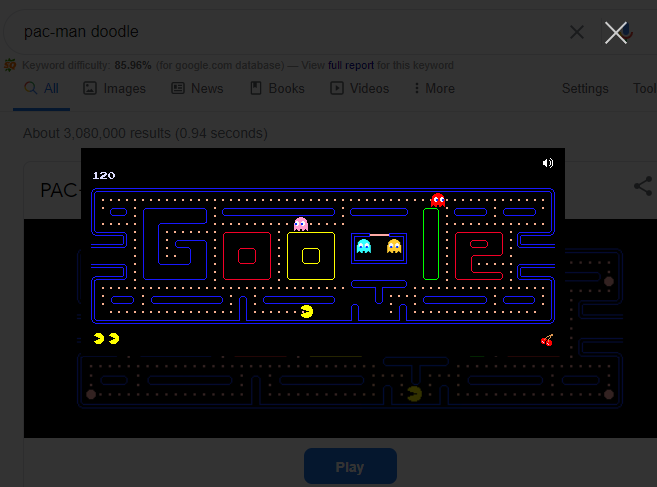 Similar to Solitaire, you can get Pac-Man Doodle in Google Search. It is one of the most popular hidden Google games with kids. During the game, you can press the arrow keys on your keyboard to control the pizza-shaped Pac-Man. As you can see, you have three chances to win the game.
Option 4: Play Snake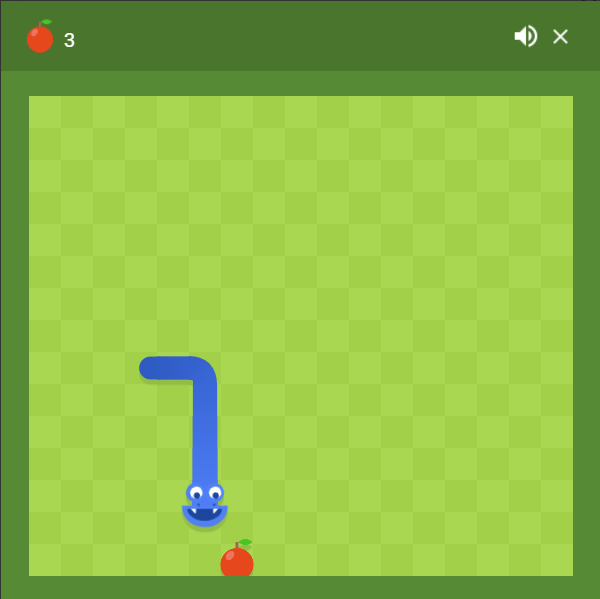 If you search for snake on Google Chrome, you will find the game Play Snake in the search results. Click the Play button and you can enjoy the game. In the game, you need to press the arrow keys to control your snake to eat apples one by one. Do not hit walls in the game. Otherwise, your snake will die and the game will be over.
Tip: Snake on Google Maps is another Google hidden games you can get in Google Search.
Option 5: Text Adventure
The above Google hidden games are visual and easy-to-play. If you are looking for a text-based game, the Text Adventure in Google Chrome should be a nice choice.
To invoke the game, you need to search for Text Adventure in Chrome. Then press Ctrl + Shift + J to open the browser console. The console will ask you "would you like to play a game". You just need to type yes and press Enter to start the game. Then you need to the pop-up contents and move forward with the commands shown in the console.