Fortnite is a popular video game. Some players reported that they are bothered by the Fortnite packet loss issue. To solve the problem, MiniTool Partition Wizard puts together some solutions in this post.
Fortnite is a free video game developed by Epic Games. It is available on many platforms, including Microsoft Windows, macOS, Nintendo Switch, PlayStation 4, PlayStation 5, Xbox One, Xbox Series X/S, iOS, and Android.
Unfortunately, some players encountered packet loss issues while playing the game. This problem usually leads to lagging or disconnecting from the server issue. Here is an example:
Hello, I constantly get packet loss and I can't figure out why, I've tried different settings for the resolution and it also occurs on the lowest settings possible. I have at least 80mps upload and download usually. The games I've tried are Fortnite and also Minecraft. I hope anyone has a fix for this if so please let me know.

www.nvidia.com
Reasons for Fortnite packet loss are various and you might not sure which one you are facing. Don't worry. Here are some solutions and you can try them one by one to solve the problem.
Solution 1: Check for Network Issues
How to fix packet loss Fortnite? The first thing you can try is to check for network issues. If your internet connection works slowly or you encounter connection errors, you should restart your network device, such as a router or modem. Then check if the problem has been fixed.
You can also consider using a VPN to fix a local network issue. If you have never used a VPN, this post might help: How to Set Up a VPN on Your Windows 10 PC [Full Guide].
Solution 2: Update the Network Driver
You might also encounter packet loss Fortnite due to an outdated or corrupted network driver. In this case, you should install the latest driver software to solve the problem. And you can use the Windows built-in tool Device Manager or any reliable third-party driver updater software to solve the problem.
Here is a detailed tutorial about how to install the latest network driver with Device Manager.
Step 1: Right-click the Start button and select Device Manager.
Step 2: In Device Manager, double-click the Display adapters category to expand it.
Step 3: Right-click your graphics card and select Update driver.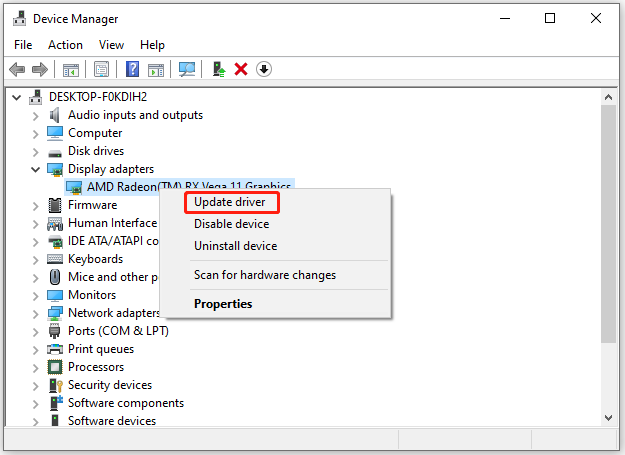 Step 4: In the pop-up window, select Search automatically for updated driver software. Then follow the onscreen instructions to finish the operation.
After installing the latest network driver, restart your PC and then check whether your Fortnite works properly. If the packet loss Fortnite issue still exists, you should move on to the next solution.
Solution 3: Update Windows
Microsoft is keeping releasing updates for patches and new features for Windows 10. If you still get the Fortnite packet loss issue after updating the network driver, you might need to check whether there are available updates for your operating system. If so, you need to install them. Here are the steps:
Step 1: Press Win + I to open Windows Settings quickly.
Step 2: Go to Update & Security.
Step 3: In the following window, select Windows Update in the left pane. In the right pane, click Check for updates.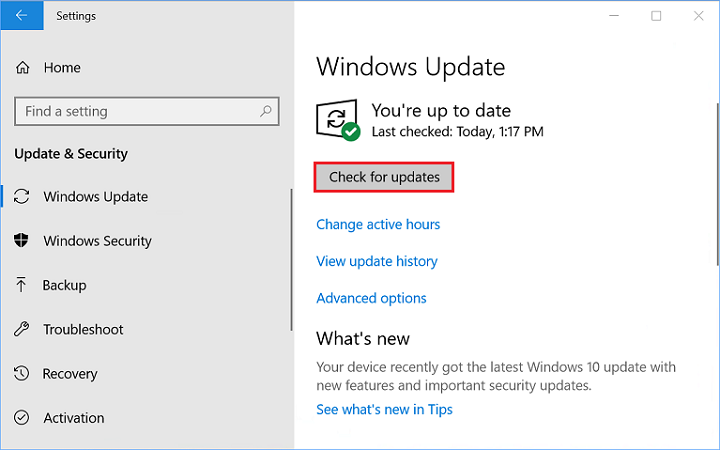 Step 4: Follow the on-screen instructions to download and install available updates.
You need to restart your computer during the process. After installing all the updates, you can check whether the problem disappears.
Solution 4: Change the Launch Options
You can also try changing the launch options in Epic Games Launcher to solve the Fortnite packet loss issue. You just need to:
Step 1: Run the Epic Games Launcher. Then go to Settings.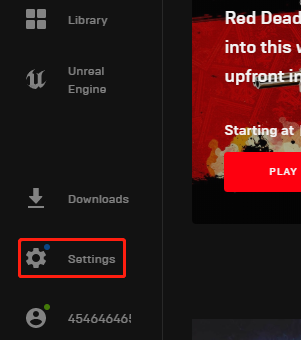 Step 2: In the Settings window, scroll down to find the MANAGE GAMES section. Then click FORTNITE to expand the options.
Step 3: Check Additional Command Line Arguments. Then enter –limitclientticks in the box.

After changing the launch options, you can run Fortnite and check whether it works without the packet loss issue.