Summary :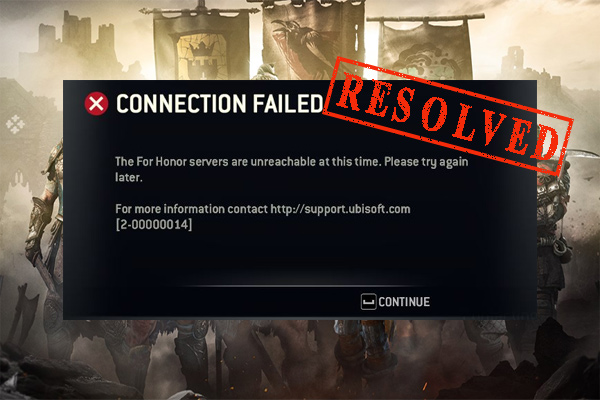 A great many players complain about the For Honor servers unreachable error. What causes For Honor servers connection failed? How to fix this vexing error? Now, let's explore the answers together with MiniTool.
When trying to launch the game, a lot of players receive the error message "The For Honor servers are unreachable at this time. Please try again later". After analyzing extensive user reports and reference, it can be concluded that the major cause behind For Honor servers connection failed is an unstable internet connection.
In addition, some possible causes like corrupted DNS cache, improper ports forwarding, and disabled UPnP can trigger For Honor connection issues. Before proceeding with the following fixes, click here to check if there are any service outages. If it is, you need to wait for some time until the issue is fixed by developers.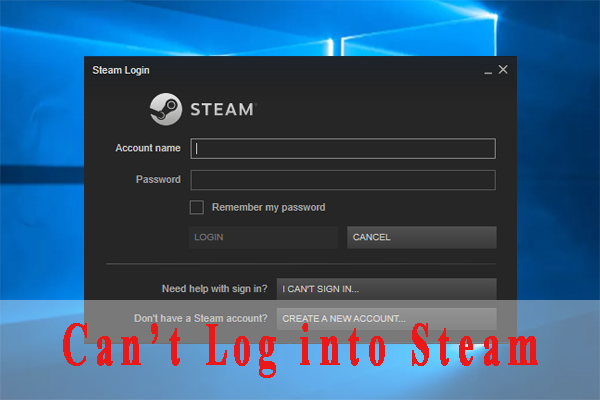 A lot of users reported that they can't log into Steam. Why Steam won't remember password? How to fix it? Now, you can get the answers from this post.
Fix 1. Flush the DNS Cache
Sometimes the piled up DNS cache can get corrupted, which prevents a stable internet connection from being built and causes For Honor servers unreachable. So, it is necessary to flush the DNS cache. Here's how to do that:
Step 1. Press Win + R keys to open the Run dialog box, and then type cmd in it and press Ctrl + Shift + Enter keys to open an elevated command prompt.
Step 2. Type the ipconfig/flushdns command in the elevated Command Prompt and hit Enter.

This operation will reinitialize the DNS cache completely. After that, you can try connecting to the server and check if For Honor servers are unreachable.
Fix 2. Forward the Necessary Ports
As you know, many games utilize certain ports that can boost communication between the game and its server. In order to run For Honor smoothly, we recommend you open the router configuration and forward the necessary ports.
Here we list the ports used by "For Honor" as follows:
TCP: 443, 80, 13000, 13005, 13200, 14000, 14008, 14020, 14022, 14023, 14028, 14043
UDP: 3074, 3075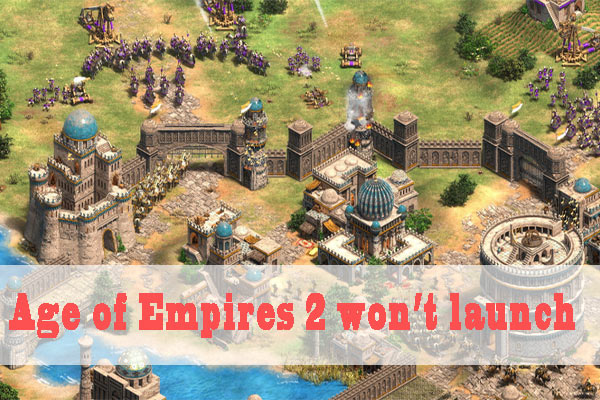 A lot of users reported that the Age of Empires 2 won't launch on Windows 10. It is so annoying. Don't worry. This post explores several effective methods.
Fix 3. Enable UPnP
UPnP (Universal Plug and Play) is a networking protocol that allows devices to establish effective network services for data sharing, communication, and entertainment. Since UPnP has minimal security blockage, all games use it to obtain an appropriate speed online.
If the feature is disabled in the router, you may encounter For Honor beta servers unreachable. Follow the steps below to enable UPnP:
Step 1. Go to your router login page. If you are not clear about this, you can try searching online for instructions related to your specific model.
Step 2. Login to your router using the required credentials.
Step 3. Go to the UPnP menu on your router and make sure UPnP is enabled status.
Step 4. Save the change and check if the "For Honor servers unreachable" has been resolved.
Fix 4. Restart Your Router or Modem
The corrupt Internet cache built-up by the router can cause For Honor servers connection failed. To fix this error, you can delete all the internet cache by restarting your router/modem. For that:
Step 1. Unplug the internet router from the wall socket.
Step 2. Hold the Power button on the back of your router for about 15 seconds until the router is turned off completely.
Step 3. Then wait for about 5 minutes, and plug the router into the socket again and press the Power button to restart it.
Fix 5. Reinstall the Game
If all the above methods can't resolve For Honor servers unreachable, you may consider reinstalling the game. Now, you can follow the steps below to uninstall For Honor and delete its folder.
Step 1. Type control in the search box and select the Control Panel app from the Best match.
Step 2. Change the View by to Category, and then scroll down the right sidebar to the bottom and click on Uninstall a program.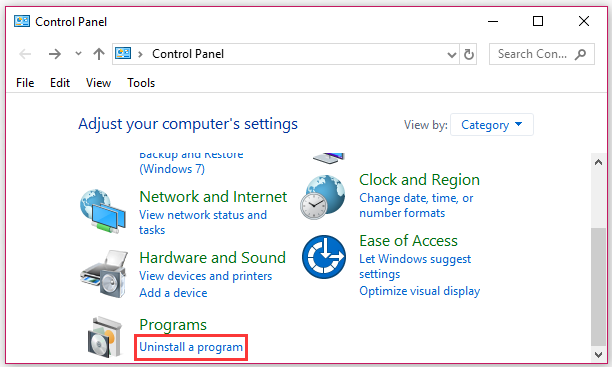 Step 3. Then a list of installed programs will be shown here. Right-click For Honor and select the Uninstall option. Follow the on-screen prompts to complete the uninstallation.
Step 4. Press Win + R keys to open the Run dialog box, and then type %appdata% and hit Enter.
Step 5. Find the For Honor folder in the AppData folder and delete it. After that, you can reinstall the game from its official website.