Summary :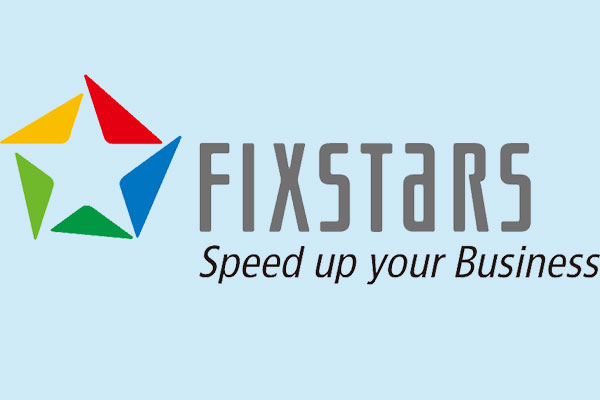 Do you know Fixstars released the world's first 13TB SSD? There are detailed information about this powerful storage space and some useful tips you can get in this post.
SSD (solid-state drive) can greatly improve the running speed of a computer, as everybody knows. But compared with the traditional mechanical hard disk, its capacity has always being a weakness. In the past, SSD usually means smaller storage space and much expensive price; while mechanical hard disk always represents large capacity and lower cost, which is the biggest advantage over SSD.
Now things have been changed. Although SSDs still hold higher prices than that of mechanical hard disks, they are perversely offering more and more lovely price for average consumers. Meanwhile, their storage capacities are also becoming larger and larger.
If you are interested in purchasing a solid-state drive recently, Fixstars' latest product should be able to attract your attention. In mid January 2016, the Japanese manufacturers Fixstars released a brand-new 13TB SSD, which is the world's biggest solid-state drives at present.
In fact, early last year, Fixstars had already pre-empted the release of the world's first 6 TB solid state drive; and this time, it became the first one to release the 13TB SSD in the world, which is a breaking news in the hardware industry. 
Why SSD-13000M is significant? Generally speaking, it is precisely because of the huge capacity. You know the typical capacities for SSD? By searching keyword "SSD" on Amazon and you will find the point. Currently the most common capacities for SSD are 120GB, 240 GB, 500 GB, 1TB, 3.2TB, and 6TB. 13TB is unimaginable till it was created - that's why it is significant. With all these in mind, you must be curious about SSD. Next, we will tell you more about SSD so that you will get a better understanding of Fixstars 13TB SSD. 
Overview of SSD
What Is SSD
When shopping for a computer drive, you may just wonder what the hell an SSD is? Why is it more expensive than mechanical hard drive? To make it easy to understand, we will use the simplest words to illustrate. SSD is short for Solid State Drive and can be reviewed as an oversized and more sophisticated version of the USB memory stick. 
Typically, SSD adopts the so-called NAND-based flash memory, which is non-volatile. What does non-volatile mean? It means you can put the disk aside for a long time and it won't "forget" what was stored on it. At the initial development stage of SSD, people claimed the data on SSD will be lost after a few years. Now we all know the truth. We can read and write data on an SSD all day long and the data will be maintained for over 200 years. That is to say you don't need to worry about data loss on the SSD in your lifetime. 
An SSD has no mechanical arm to read and write data, instead, it uses an embedded processor to perform all operations related to reading and writing. The speed of SSD is mainly controlled by the controller which makes decisions like how to store, retrieve, cache and clean up data.. All these decisions determine the overall speed of the drive. In general, good controller technology can separate an excellent SSD from ordinary ones. 
Differences between SSD and HDD
Now you may wonder what are the differences between SSD and HDD. In the former part we have already stated that there is no moving part - the arm - to an SSD. On the contrary, a hard disk drive needs a mechanical arm endowed with a read/write head to go around and read data from the exact location on a storage platter. This difference makes SSD much faster and expensive than HDD.
In addition, SSD is usually designed smaller in volume, and stronger in vibration resistance. What's more, SSD has advantages over HDD in energy-saving and heat saving. 
Fixstars Released the World's First 13TB SSD
Overview
The product model of this disk is SSD - 13000M, with 2,5 inches standard form, making itself easily to be plugged into your computer. This SSD adopts the SATA 6Gbps interface and fully supports S.M.A.R.T., TRIM, and garbage collection. Besides the huge amount of storage space, SSD - 13000M also performs well in its reading and writing speed. The highest rate of reading and writing reach to 540/520 MB per second. 
Fixstars 13TB SSD is specially designed for enterprise users. It takes advantages of exclusive SSD processor to ensure the reliability and high-performance of this equipment. It has been optimized in the aspects of storage, streaming media content distribution, CG/VFX/video processing, and so on. 
SSD - 13000M is built in with temperature control system, which can effectively prevent the impact of high operating temperature to the hard disk. In addition, this hard disk is featured with High Durability Mode, which can greatly improve the service life of this SSD. But in this mode, the storage capacity will be directly halved. 
Features
1. Huge Capacity in Small Volume
The most eye-catching feature of this SSD is the large capacity undoubtedly. Fixstars is the first manufacture in the world that makes 13TB SSD a reality, leading the developing direction of SSD. You know what does a 13TB SSD means: the mainstreams of the capacities of SSD are hovering around 2TB; Beside, this SSD keeps 2.5 inches in volume, which is big progress in the history of SSD development, making itself smart and powerful. All in all, SSD-13000M is successfully enough to shock the world. 
2. Outstanding Reading/Write Speed
With the support for SATA 3.0, SSD- 13000M presents outstanding performance in sequential reading and writing speed. Fixstars officially announced that the reading speed of this SSD reaches up to 580 MB/s and writing speed up to 520 MB/s for sequential access. The NAND controller technology makes Fixstars 13TB SSD possible to store data like images and video without compression. This is of great importance to users who handle large volumes of data and pursuit higher performance and larger capacity storage, because they need fewer drives than before. 
3. Sustained High Performance
In real practice, industries like broadcasting and medical imaging demand a rather high level of hare drive performance, where the reading and writing speed should be very fast and also crucial stable. Usually, an ordinary SSD can respond a fast speed in a short period of time, and gradually will often suffer performance degradation. However, Fixstars 13TB SSD breaks this limitation. It keeps sustained high performance during the usage. Also, due to the design of temperature control system, it won't become over heated thus the users don't need to worry too much about it. 
4. High Security for Data Preservation
Fixstars 13TB is endowed with several new technologies to ensure data safety. With S.M.A.R.T., all information of the SSD, including total reading and writing volume, error correction, management of corrupted blocks, the current temperature, etc., can be directly reported to the system and the system will give efficient directions. With Temperature Control, the system can control the heat generated by each flash chip, thus the risk of SSD damage is controlled in the smallest range. With optional High Durability Mode, the service life of this SSD will be increased by three times or more, compared with normal mode. All these technologies flock together to guarantee the data safety of data stored in SSD-13000m. 
Specifications
Along with SSD- 13000M, Fixstars also released another 10 TB SSD, i.e. SSD- 1000M. These two SSDs have much in common. After talking so much about SSD - 13000M, we would like to show users the specifications of these two equipments.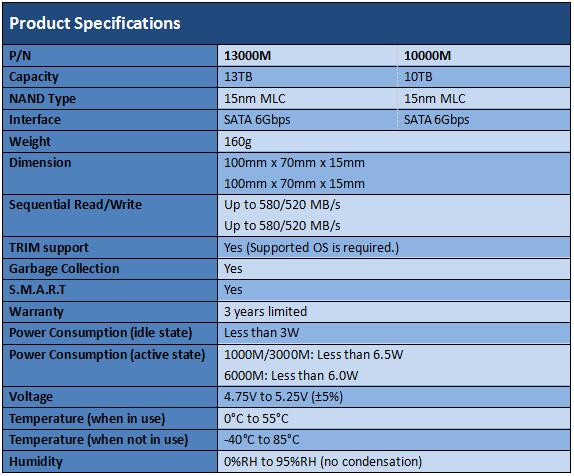 Tip: 1TB=1,000,000,000,000 Byte. The actual user space will be smaller.
Here are the specifications for the world's first 13TB SSD - SSD-13000M as well as SSD-1000M. Check out whether they are worth buying.Click to tweet
As a flagship product, Fixstars 13TB SSD is aimed at enterprise users, so the price is not low. The spokesman of Fixstars said the price of this product is $13000, and Fixstars will start the shipment at the end of February in America. Considering it is the world's largest SSD currently, this price is also understandable. We believe when the price gets more stable, SSD- 13000M will get more market shares.
Sum up
After saying so much about Fixstars 13TB SSD, we can clearly summarize that this particular hard drive isn't aimed for average users but for commercial and high-end applications where speed and capacity are fundamental factors. The emergence of SSD- 13000M means such enormous capacity SSDs has become a reality, and will speed up the development of SSD. Although the price now is rather stiff, under the regulation of marketing competition, Fixstars 13TB SSD will certainly come down in its price and eventually all users can afford it. 
How to Make Good Use of SSD-13000M
A Fixstars 13TB SSD will cost $13000, which makes it important to do the take good care and make the best use of it. Here are some useful tips you need to know before operating this hard drive.
1. Initialize the Drive to GPT Style
Usually, it is recommended to adopt Legacy BIOS + MBR or UEFI + GPT. If the mainboard of your computer supports UEFI, choose GPT mode for this 13TB SSD, since MBR can only recognize 2TB capacity of a hard disk at most. Or the redundant 11TB will be wasted. Besides, GPT style has another advantage over MBR, that is Windows supports 128 primary partitions at most under GPT. 
So you are advised to initialize SSD- 13000M to GPT style, and we recommend you to use MiniTool Partition Wizard free edition to help you to solve this issue. Connect the SSD to your computer and launch MiniTool Partition Wizard, then click the SSD to choose "Initialized to GPT Disk". Finally, press "Apply" to execute all changes.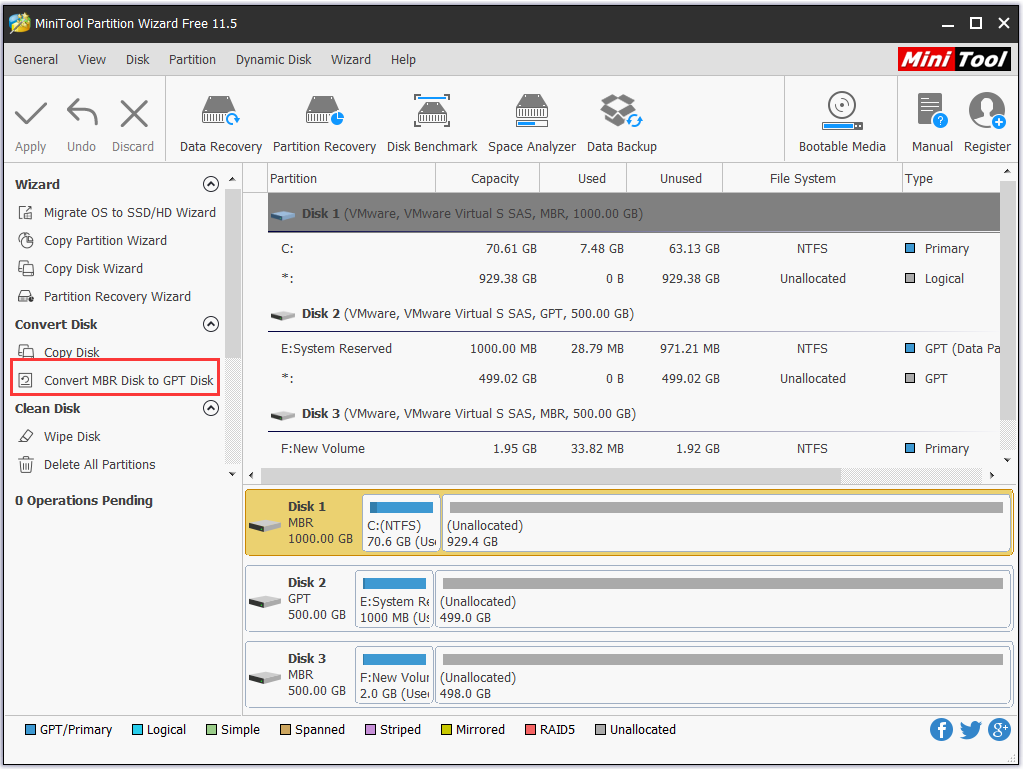 2. Partition the World's Largest SSD Before Putting It into Use
As Fixstars 13TB SSD is a huge monster in capacity, it is of great significance to partition the drive before putting it into use. In this way you can better manage the data stored in the drive. MiniTool Partition Wizard free edition also provides this feature. Just click the unallocated space and choose "Create", specify the partition size and location and then click "OK". At last, press "Apply" to execute all changes.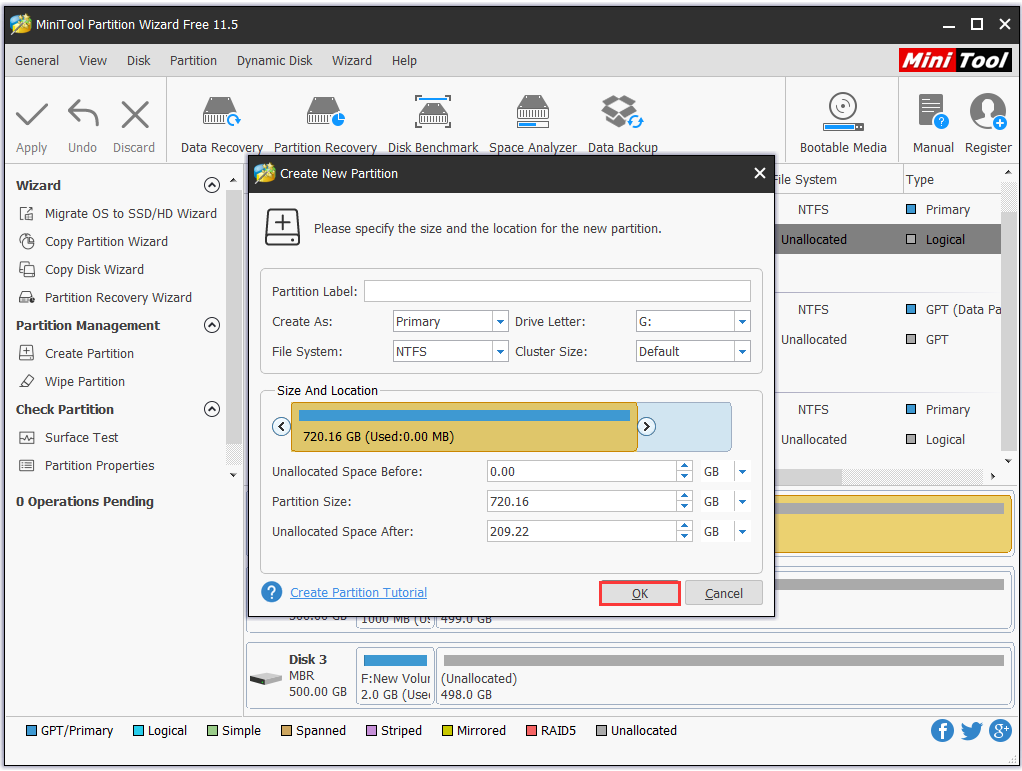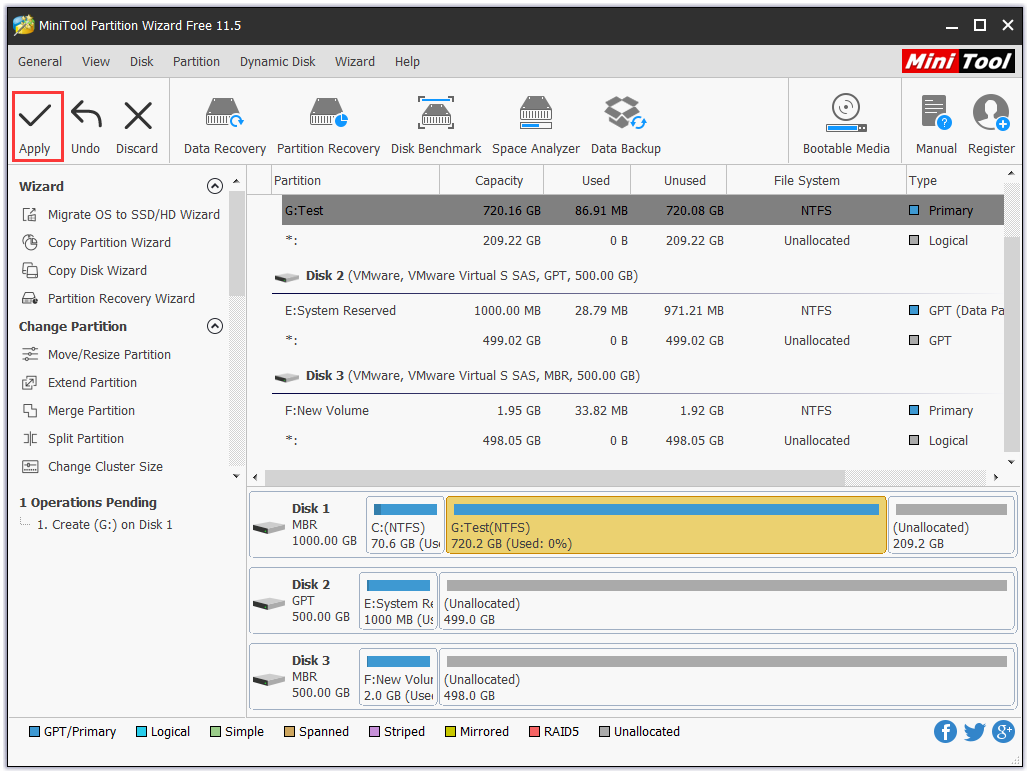 3. Use Fixstars 13TB to Upgrade Disk
Use this 13TB SSD to upgrade the smaller mechanical hard drive. Since SSD- 13000M has outstanding performance and capacity, you may consider migrating all the data including operating system from the original disk to the 13TB disk. Here we recommend users to employ "Copy Disk" feature, it's much labor-saving. 
4. Use Data Recovery if Any Accident Occurs
Since SSD - 13000M is the largest SSD in the world till now, you will constantly store a sea of data on it. You should know that the more data your restore in a hard drive, the greater the loss is once an accident happens. So please keep this in mind: if one day you find parts of data is missing from the Fixstars 13TB hard drive, keep calm and turn to the professional data recovery software - MiniTool Partition Wizard. This program offers five pointed modules. All you need to do is to choose the most suitable module according to the cause of your data loss and then follow the instructions to recover data.
Tip:
The free edition has a 1GB data restoration limitation. We recommend you to use the free version to scan the data and if it works,
upgrade
the free edition afterwards.
About Fixstars
Fixstars is a software company committed to research and develop flash storage solutions. The idea for Fixstars is to "Speed up your Business". It provides best storage solutions to accelerate customers' business in various fields. Through its specialized knowledge of software parallelization and optimization, its skillfully use of multi-core processors, memory technology, power savings technology, etc., Fixstars successfully provides global users with "Green IT," while accelerating its business in various fields. 
Headquartered in Tokyo, Japan, Fixstars owns a large amount of customer groups. According to the introduction on its official site, its customers include Boeing Commercial and Defense, Lockheed Martin, United States Air Force, Army, and Navy, Argonne National Lab, Toshiba, Canon, Sony, Panasonic, and Mizuho Securities, which shows the value of Fixstars. 
Now you must have had a general knowledge of Fixstars13TB SSD. How do you think of this world's largest SSD? Will you purchase one? Also, if you have any question about this drive or any useful information to complete this post, let us know.