Summary :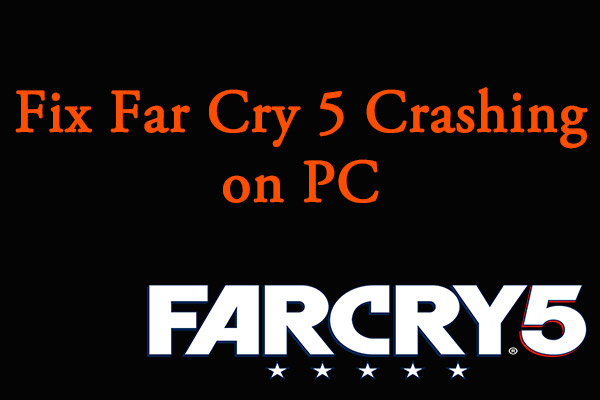 Game crashing issue is always frustrating for players, and it is also reported with the game Far Cry 5. If you are bothered by Far Cry 5 crashing issue, take it easy. In this article from MiniTool Partition Wizard, you will learn about some useful methods to fix the issue.
As the fifth main installment in the Far Cry series, Far Cry 5 is a first-person shooter game which is developed by Ubisoft Montreal and Ubisoft Toronto. It is one of the most popular video games in 2018 and favored by lots of player around the world.
However, it is unavoidable that some issues might come up during the gameplay. According to the reports for players, Far Cry 5 crashes sometimes when they are launching or playing the game. The reasons for the crashing issue could be various, and some common factors are overclocking, in-game settings, and driver issue.
Luckily, here is something you can do to deal with Far Cry 5 crashing issue. Just keep on your reading.
Tip: Before you try the following solutions, you should make sure the game is latest version and its latest patches have been installed. After all, game developers frequently release patches that contains new features or bug fixes for some known issues.
Fix 1: Stop Overclocking
Overclocking your computer can make your CPU and memory run at the speed higher than the official speed grade. It is true that this can improve gaming performance, and some enthusiasts would like to overclocking their computer. However, it may also trigger some problems in game, such as Far Cry 5 crashing issue.
Some users report that the problem disappears after they stop overclocking their computer. So, don't hesitate to set your CPU to the default speed if you are doing so.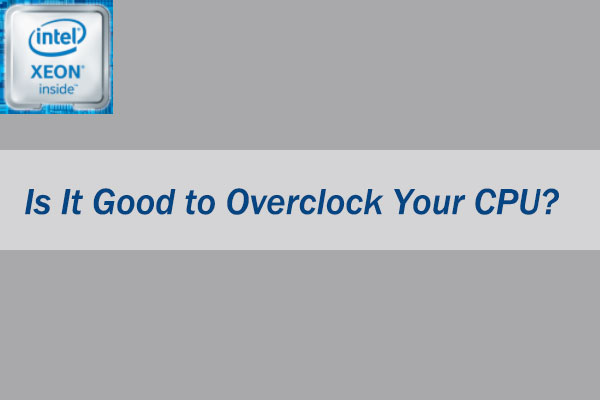 Is it good to overclock your PCU? Should you overclock your CPU? You can get the answers from this post. And you will also learn about how to overclock CPU.
Fix 2: Set Graphics Options to Low Level
To get better gaming experience, most users would like to set the in-game graphics settings to a high level. But if your computer cannot handle these demanding graphics settings, the game will crash.
The Far Cry 5 crashing might be resolved after setting the graphics options back to a relatively low level. To do that, you should open the menu of the game and go to Options > Video. Then, do the following changes:
Under the Monitor tab, enable the Window Mode.
Under the Quality tab, set Graphics Quality to Low.
Under the Advanced Settings tab, turn off V-Sync
Fix 3: Remove Profile Files of The Game
The installed games on your computer will save their game files which contains the configurations and user profiles in the system. If these profiles are corrupted, you might also encounter crashing issues. So, if your Far Cry 5 keeps crashing, you can try deleting them.
You just need to open the Far Cry 5 folder stored in the File Explorer and remove the files check.txt and gameprofile.txt from the folder to another location. After that, restart your computer and check if Far Cry 5 crashing issue is resolved.
Fix 4: Update or Roll Back Graphics Driver
Besides, the Far Cry 5 crashing issue could also be caused by driver problems, especially the graphics driver. If you haven't updated your driver for a long time, perform an update right now; if you meet the issue after installing new updates for your driver, try rolling it back to the previous version.
To update graphics driver, you can follow the steps below:
Step 1: Right-click the Start button and choose Device Manager.
Step 2: Double-click the Display adapters category to expand it.
Step 3: Right-click your graphics driver and choose Update driver.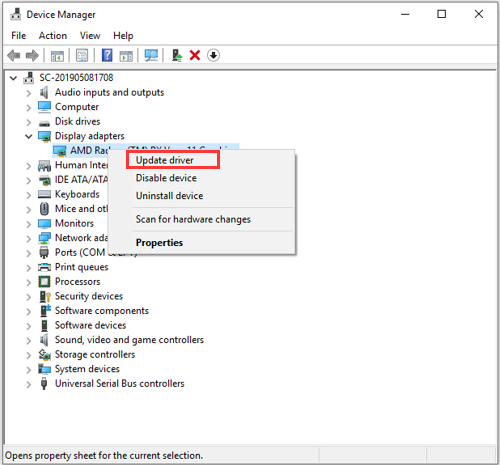 Step 4: In the new page, choose Search automatically for updated driver software option and continue with the given instructions. Then, install any available updates for the driver.
To roll back the driver, you need to right-click it and choose Properties instead. Under the Driver tab, click Roll Back Driver button and follow the onscreen wizard to complete the operation.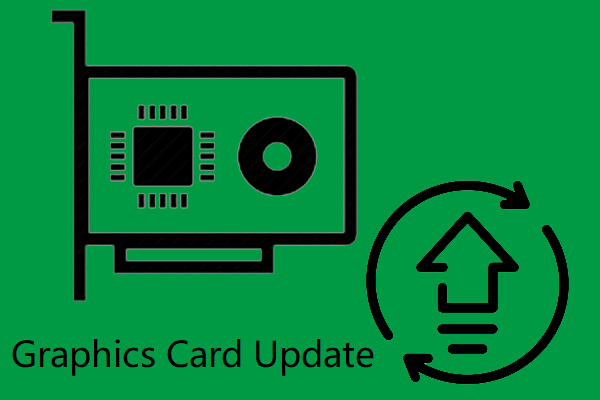 This post covers the ways for how to update graphics card drivers of NVIDIA, AMD and Intel in Windows 10, both desktop and laptop.
Fix 5: Modify the .cfg File
The .cfg file is a configuration file. It is used for storing information and settings of programs that differ from the factory defaults. According to Ubisoft, you can make some changes for its .cfg file if Far Cry 5 crashes.
Step 1: Find the .cfg file in the Far Cry 5 folder. The default path is C:\Program Files\Ubisoft\Crytek\Far Cry.
Step 2: Right-click the file and choose Open with > Notepad.
Step 3: Now, make the following changes to the .cfg file and save the file:
r_WaterReflections = "0"
e_overlay_geometry = "0"
r_WaterRefractions = "0"
Once it's done, restart your computer and check if you can play Far Cry 5 without the crashing issue.