Summary :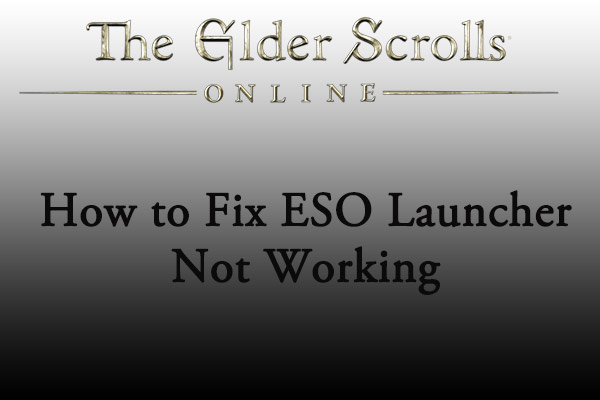 Some players of The Elder Scrolls Online (ESO) complain that the game launcher doesn't work and they are unable to get into the game. If you are bothered by the same issue, don't worry. In this article, MiniTool Partition Wizard puts together 5 possible solutions to the ESO launcher not working issue.
The Elder Scrolls Online, also known as ESO, is a massively multiplayer online role-playing game. Since its release in April 2014 for Microsoft Windows and OS X, it has been favored by a large number of game lovers.
However, some Windows players have reported some issues with the ESO launcher. They cannot enter the game at all because ESO launcher is not working. In most cases, the ESO launcher is stuck on updating.
Actually, most game launcher issues can be resolved by restarting the computer and reopening the launcher. But if your ESO launcher gets stuck on updating again, you can try the following methods to fix it. Let's check them out one by one.
Fix 1: Allow ESO Launcher Through Firewall
If your ESO won't launch, perhaps it is blocked by your Windows Firewall. To fix the issue, just go to allow the ESO launcher through the firewall. Here's how to do that.
Step 1: Press Windows + S, input control panel in the Search bar, and click the result to open it.
Step 2: Navigate to System and Security > Windows Defender Firewall and click Allow an app or feature through Windows Defender Firewall from the left pane.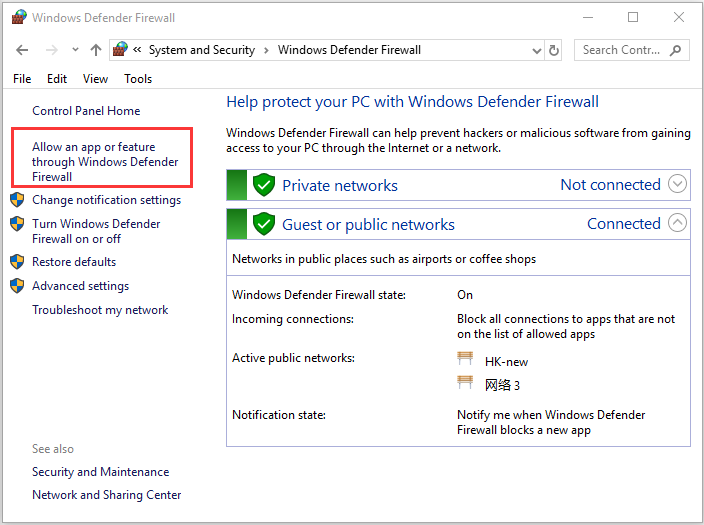 Step 3: Click Change settings button and check both Private and Public options for items related to ESO or ESO launcher. Click OK button to save changes.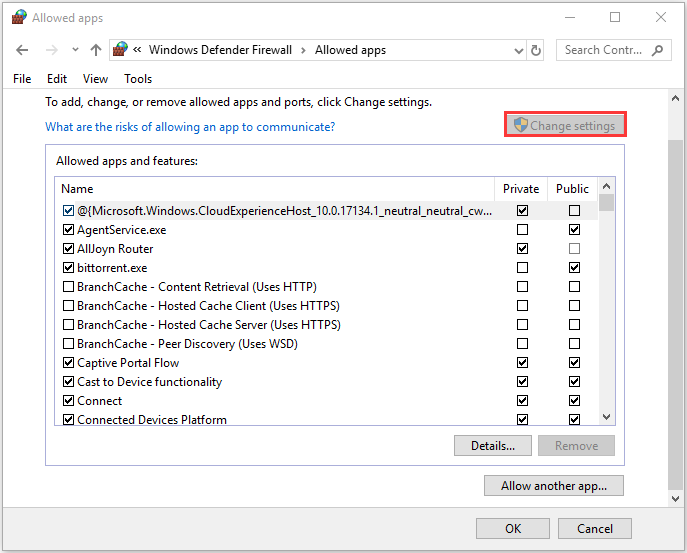 Fix 2: Reinstall Microsoft Visual C++
The Microsoft Visual C++ is an important software required by most modern video games to run properly on the computer. If it gets corrupted, you are very likely to encounter the ESO launcher not working issue. So, it is a good idea to reinstall your Microsoft Visual C ++.
Step 1: Press Windows + I to open Settings app. Choose Apps category and click Apps & features.
Step 2: Scroll down to select your Microsoft Visual C++ and click Uninstall. Click OK button to confirm the operation. Repeat the process to uninstall the versions of your installed Microsoft Visual C++.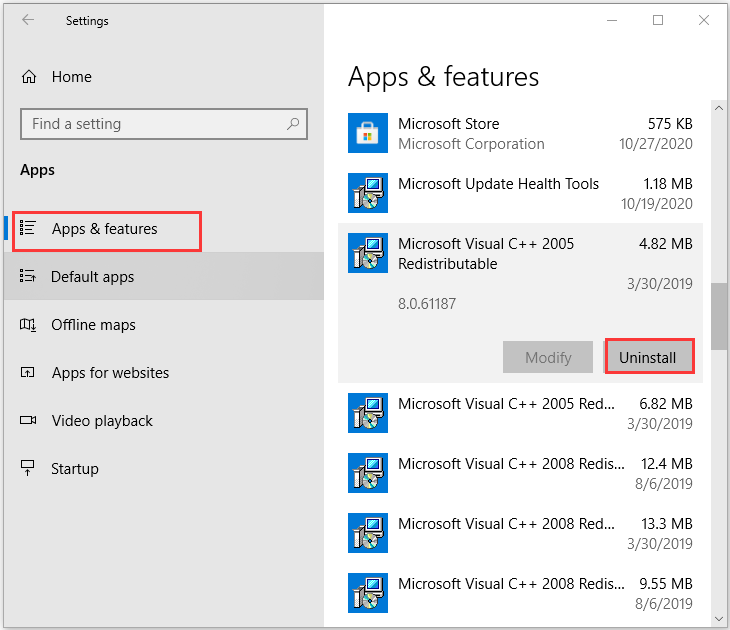 Step 3: Visit the official website to download the executables you need and install them properly.
After you reinstall Microsoft Visual C++, try launching ESO again to check if the problem is fixed.
Fix 3: Delete Corrupted Program Data
If you encounter ESO not launching or ESO launcher stuck on updating issue, perhaps the program data used to extract the launching configurations is corrupted. In this case, you can delete these data to resolve the problem. You just need to:
Step 1: Close your ESO launcher and replated processes completely and restart your computer.
Step 2: Open File Explorer and locate the Launcher folder of your game. By default, it is in the following directory: C:\Program Files (x86)\Zenimax Online\Launcher.
Step 3: Under the Launcher folder, find the ProgramData folder and delete it.
After that, try opening the launcher again, and it will recreate a new ProgramData folder automatically. You should be able to enter the game without problems.
Fix 4: Disable Automatic Configuration Script and Proxy Server
Some users have resolved ESO not launching problem by disabling automatic configuration script and proxy server, and you can also have a try. Just follow the instructions below.
Step 1: Open Control Panel and go to Network and Internet > Internet Options.
Step 2: In the pop-up window, click Connections tab and hit LAN settings button.
Step 3: In the new dialog, uncheck the Use automatic configuration script and Use a proxy server for your LAN options to disable them.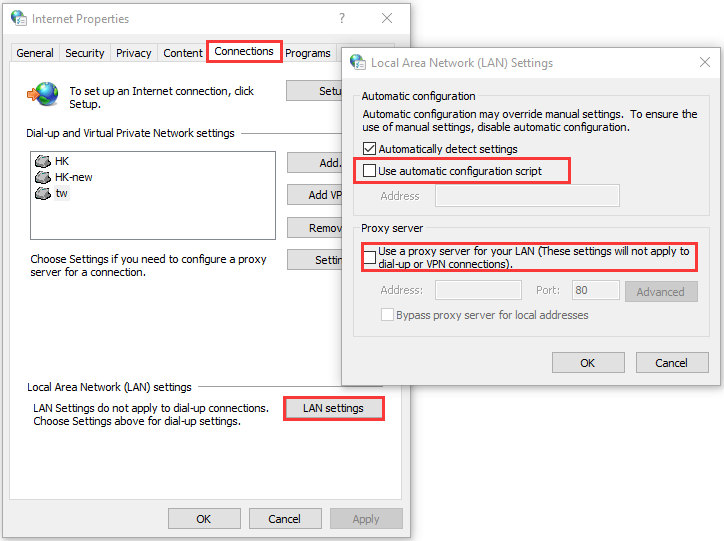 Step 4: Click OK. Then, click Apply and OK to save changes.
Fix 5: Clean Boot Your Computer
What's more, you might also encounter ESO launcher not working issue due to the software conflicts. If you've installed any software recently, try disabling or removing it. If it's hard for you to figure out the problematic program, you can clean boot your computer, which will disable all the non-Microsoft programs and services.
If the ESO launcher stuck on updating or ESO not launching issue is resolved after that, you can enable these items one by one to find out the problematic software, and keep it disabled when you are playing the game. Or, you can uninstall it from your computer.