Silver Spring, Maryland, Convened a Security Summit
Silver Spring, Maryland, the nation's highest agency dedicated to election administration, convened a security summit on Thursday inside a 21-seat conference room, whose attendees included state election directors, secretaries of state and representatives from the Department of Homeland Security, election system manufacturers and testing laboratories.
This hastily organized meeting aimed to figure out how to deal with a problem: the majority of the country's 10,000 voting jurisdictions still run outdated software. It also touched on broader frustrations over challenges that local election officials face in trying to secure their voting systems as well as the inaction from politicians in Washington.
Outdated Software May Become an Obstacle to Election Security
Although the 2020 election remains more than a year away, local officials face an uphill challenge in securing their voting systems.
Louisiana Secretary of State Kyle Ardoin said he did not believe Washington fully grasped the challenges that states face. There's a huge air gap by federal officials regarding the reality of processes and procedures.
U.S. intelligence agencies determined that Russia interfered in the 2016 presidential election and have repeatedly warned about attacks on the 2020 election.
Before the 2018 midterms, NBC News spoke to a range of experts who said that many of the country's voting machines are woefully unreliable and in many cases around 15 years old.
Since 2016 there has been a renewed focus on election security from the public and private sectors, including the introduction of a variety of tools for local officials to use, and a huge push to replace all-electronic devices with ones that produce some kind of paper record. But other elements in the voting ecosystem themselves have changed little.
Associated Press reported in July that many counties still use Windows 7 that initially released in 2009 or even older software. These old software are mainly used in the back office election management systems used by officials to administer elections, but not on the machines where voters cast their ballots.
As we all know, Microsoft announced last year it will soon stop its support for Windows 7 — shipping free updates to bugs or fixing security issues. After 2020, updates will require a fee.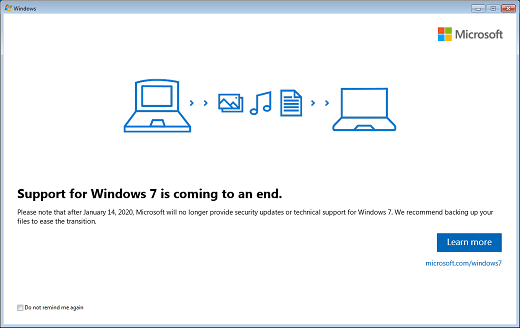 According to a report released on Thursday by the Brennan Center for Justice, a nonpartisan public policy institute run by New York University Law School, states could spend more than $1 billion in the next five years to replace old machines and upgrade software.
The issues with the Windows 7 software aren't necessarily difficult to fix, but at present, they would require officials already on a tight budget to pay Microsoft. Louisiana's Ardoin said at the meeting that the cost could be $300 per machine.
Ginny Badanes, Microsoft's director of strategic projects, cybersecurity and democracy, told NBC News that it was dedicated to do whatever it takes to make sure Windows 7 is not a barrier to a secure election. So, this is not an issue.
Several state and vendor representatives stressed the importance of the Election Assistance Commission adopting a more streamlined process for certifying systems updates. The certification needs to be a stamp of approval showing the technology is secured, not the obstacle to more secure systems.