Elden Ring is a new action role-playing game released a few months ago. In this post provided by the MiniTool Partition Wizard website, you can learn how to fix the Elden Ring see invisible enemies bug.
Elden Ring is an action role-playing game released in February 2022 on Microsoft Windows, PlayStation 4, PlayStation 5, Xbox One and Xbox Series X/S. As a new game, it is quite popular among game lovers. However, some of them have problems playing the game.
They reported that they have experienced the Elden Ring invisible bug. Why is there a problem? Is there any solution? If you are facing the same problem, don't worry. You can try the following fixes to resolve the issue.
Enemies are invisible in Elden Ring. Because the game cannot render them correctly on your computer or console due to incompatible graphics settings. For example, you used incorrect zoom, lightning or depth of field settings. A drop in frame rate can also cause this problem.
If you are also troubled by the Elden Ring connection error, you can refer to this article: Fix Elden Ring Connection Error Happened – Failed to Get in
Well, how to fix invisible enemies in Elden Ring? Please keep reading.
Fix 1: Disable Graphics Scaling
The quickest way to fix this issue that makes Elden Ring enemies invisible is to disable GPU scaling. Here's a guide to disabling scaling on Nvidia GPUs and AMD GPUs.
Disable Scaling on Nvidia GPUs
Step 1: Right-click on any free space on the Windows desktop, and then select NVIDIA Control Panel.
Step 2: The Nvidia Control Panel will now open. Then navigate to the Display option.
Step 3: Select Adjust desktop size and position, and then set Scaling to No scaling.
Disable Scaling on AMD GPUs
Step 1: Right-click on the empty space on your desktop and choose AMD Radon Settings from the prompted menu.
Step 2: Go to Display, and then toggle the GPU Scaling option to Off.
Fix 2: Get Frame Rates Higher Than 30 FPS
Raising the framerate above 30 might solve the problem. Then you can get frame rates higher than 30fps by lowering the graphics settings or stopping unnecessary processes in the Task Manager.
To kill unnecessary processes and disable Startup items, here is the guide.
Step 1: Right-click the Start button and choose Task Manager to open Task Manager.
Step 2: Under the Processes tab, choose unnecessary processes using many resources and click End task.
Step 3: Under the Startup tab, right-click the listed startup items and choose Disable.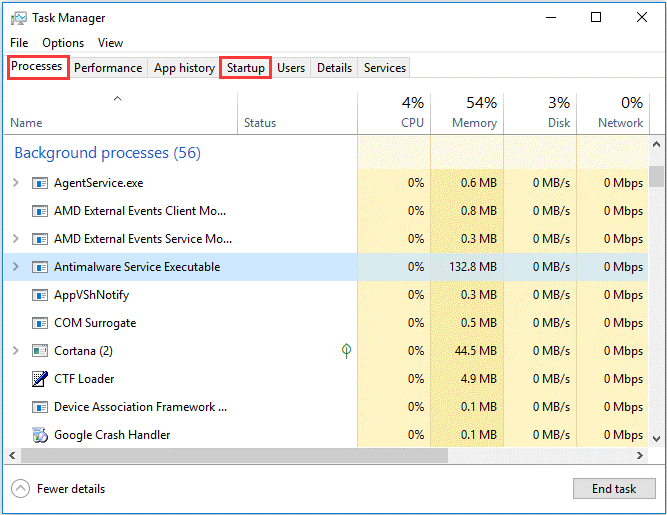 Apart from that, some players managed to increase Elden Ring fps by overclocking the CPU. But this operation can lead to increased CPU heat and other problems.
Fix 3: Clean Your Computer and Console
Elden Ring requires a lot of CPU and GPU power, which generates a lot of heat. If your device is covered in dust and the fans are unable to dissipate heat, the device will overheat and slow down gaming performance. Therefore, you need to clean your device and remove dust from fans and power supplies and place the device in a well-ventilated area.
Additionally, you should have the latest system updates and Elden Ring patches installed on your computer and console. If you're gaming on a PC, you'll also need to update your graphics card drivers.