A large number of people complain that they are troubled by the Disney Plus buffering issues. If you are also struggling to fix Disney Plus lagging, you come to the right place. This post of MiniTool summarizes many helpful solutions.
Disney Plus is a widely popular streaming service that provides much content including episodes, films, television series, etc. However, like many other streaming services, users often encounter various problems such as Disney Plus not working, Disney error code 73, and so on.
Recently, lots of people are vexed by the Disney Plus buffering issues. An unstable network connection is a major reason behind the Disney Plus lagging issues. Don't worry. There are five accessible solutions that can help you fix the issues.  
Solution 1. Restart the Disney Plus App
How to fix Disney Plus buffering issues? The first and fastest troubleshooting method is to restart your Disney Plus app and close other related programs running in the background. Here is a simple guide. Try it now!
Step 1. Press Ctrl + Shift + Esc keys to open the Task Manager window.
Step 2. In the Processes tab, right-click the Disney Plus program and select End task from the context menu.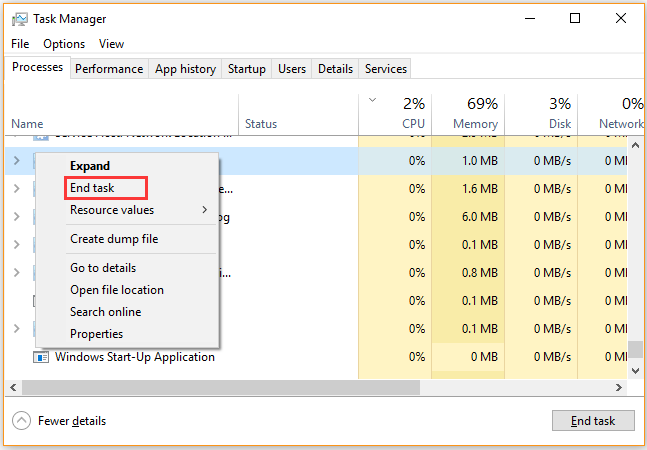 Step 3. Repeat the above steps to close all other third-party programs running in the background.
Now, you can restart Disney Plus and see if it works. If this method can't fix Disney Plus buffering issues, move on to the next solutions.
Solution 2. Check Your Internet Connection
As mentioned above, low download speeds or an unstable internet connection is the main reason for Disney Plus lagging. To fix the Disney Plus streaming issues, make sure that you have a fast and consistent internet connection.
If you are using a wireless connection, you can switch to use an Ethernet connection when running Disney Plus. Some experts also recommend using 5.0 Mbps for High Definition and 25.0 Mbps for 4K UHD video steaming on Disney Plus.
Solution 3. Perform a Power Cycle of Your Devices
It's reported that performing a power cycle can help stop many buffering issues like Disney Plus buffering issues. Here you need to power cycle your computer and network device. Before performing a power cycle, remove all external devices from your computer and hold the Power button, and then start your computer several minutes later.
Follow the steps below to power recycle the router or modem.
Step 1. Unplug the internet router from the wall socket.
Step 2. Hold the Power button on the back of your router for about 15 seconds until the router is turned off completely.
Step 3. Then wait for about 5 minutes, and plug the router into the socket again and press the Power button to restart it.
At this time, the buffering problems with Disney Plus should be fixed. If not, continue the following solutions.
Solution 4. Install the Latest Disney Plus Updates
Sometimes, Disney Plus buffering issues can occur if it is not the latest version. If you are experiencing the Disney Plus issues, you can try installing the latest updates that contain many new features and patches. To download the latest Disney Plus updates, go to its app store. Then check for system updates from the settings menu.
Solution 5. Reinstall Disney Plus
If all the above methods can't resolve Disney Plus streaming issues, you may consider reinstalling Disney Plus. Here's how to do that:
Step 1. Press Win + R key to open the Run dialog box, end then type appwiz.cpl in it and hit Enter.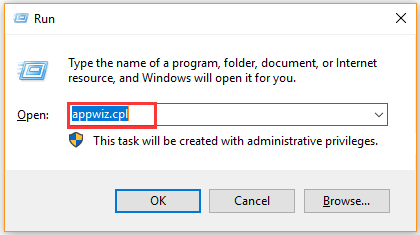 Step 2. Right-click on the Disney Plus program from the listed programs and select Uninstall.
Step 3. After uninstalling this application, restart your PC and visit its official website to download the latest Disney Plus version.