If you are bothered by the Discord changing avatar too fast issue, you come to the right place. This post illustrates top 4 methods to fix it. Now, explore them one by one!
Fix 1: Wait for Some Time
If you change or edit avatars more than three times in a minute, you are changing your avatar too fast. Then you may get stuck in this error. At this time, you should let your profile sit for some time and wait patiently.
In about 5 minutes, change the avatar again. Now, you may do that without any issues. If you are still stuck in the error, try other fixes immediately.
Fix 2: Restart Your Device
Due to some confusions and bugs, you can receive the changing avatar too fast Discord error. In this case, you should restart your device. Issues like confusions, glitches, and bugs can resolved through a restart.
This method is simple and easy to operate. If you encounter this error on PC, restart your computer with the following steps.
Step 1: Click on the Windows icon on your desktop. Then you will see a menu.
Step 2: Click on the Power icon, and then click the Restart option to reboot your computer.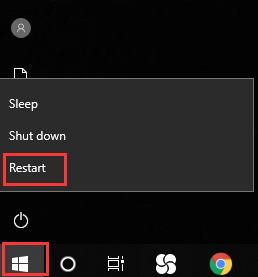 Fix 3: Plan before Saving
In most time, photos are square. However, avatars are round on the Discord profile. Given to that fact, you are very likely to update wrong avatar. Then you will get forced to edit or crop it. If you operate many times in a short time, you may see the "Discord you are changing your avatar too fast" error message.
Therefore, you are recommended to plan the avatar in advance. Besides, you'd better not click the Save button until you have put the avatar properly and rightfully.
Fix 4: Reinstall Discord
If the "you are changing your avatar too fast" error still persists after trying the above fixes, it indicates that there's something wrong with the Discord application. Then you should reinstall Discord to fix the issue.
Remove Discord from your computer and then download and install Discord from its official website. You can do that by following the steps below.
Step 1: Type control in the search box and then click Control Panel from the search results. Alternatively, you can also open Control Panel from Run window. Open the Run utility by pressing Windows and R keys, and then type control and hit Enter.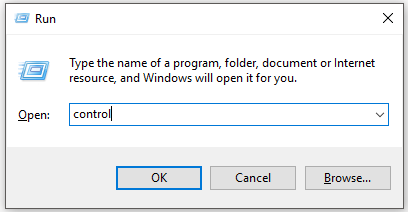 Step 2: In the Control Panel window, change the View by type to Category. Click Uninstall a program under the Programs section. Then follow the on-screen instruction to finish the uninstallation.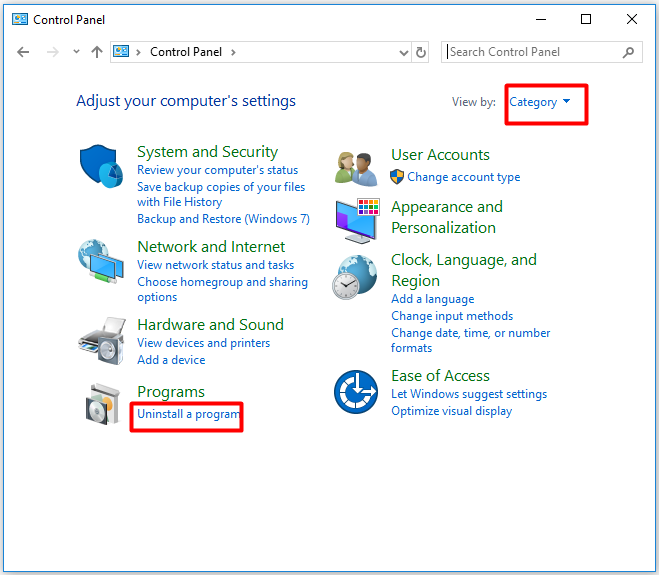 Step 3: After uninstallation, move to the official website of Discord and then click Download. Then Discord will be downloaded automatically. After that, follow the prompted instruction to install on your device.
Step 4: Now, launch and log in your Discord account. Change avatar to see if the error is solved.