This article is written to introduce "DirectX encountered an unrecoverable error" that has been reported by plenty of users. MiniTool summarizes and displays some effective fixes to help you resolve this DirectX unrecoverable error.
It's known that DirectX has been employed by most games in the daily operations. But according to the reports from users, some problems related DirectX might come up when they are launching games, such as DirectX unrecoverable error.
This error has been reported by users of multiple games, especially Call of Duty. When you come across this issue, you will be prompted that DirectX encountered an unrecoverable error and suggested to check the readme for possible solutions.
As you can see in the error message, this issue has something to do with your DirectX, but there might be some other potential reasons. Don't worry, you can resolve this DirectX unrecoverable error using the following methods.
Note: Before troubleshooting this issue, you'd better make sure your computer meets the system requirement of the game.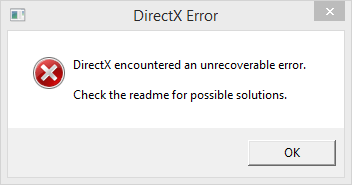 Fix 1: Update Your Game and Windows
It's possible that the manufacturer of the involved game has released updates that contains patches for this issue. If you are using game platform like Steam, you can also go to its update section to update your game automatically. Alternatively, you can uninstall the game and download the latest version from the official website.
In addition, you are also recommended to keep your Windows up-to-date. Just go to Windows Settings app > Update & Security > Windows Update and click Check of updates in the right pane. If there are any available updates, download and install them immediately.
Fix 2: Install the Latest Version of DirectX
If your DirectX encountered an unrecoverable error, perhaps the version of the DirectX doesn't meet the requirement of the game. So, you should check the DirectX version and install the latest version of DirectX if needed.
To check the version of DirectX, you can follow the steps below:
Step 1: Press Windows + R to open Run dialog.
Step 2: Input dxdiag and click OK to open DirectX Diagnostic Tool.
Step 3: Under System tab, you can see the DirectX Version in System Information section.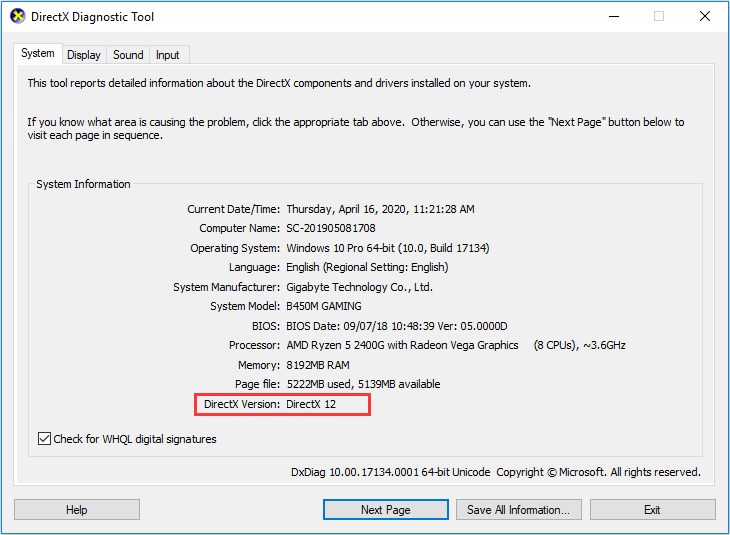 Fix 3: Update Graphics Driver
You can also resolve DirectX unrecoverable error by updating your graphic card driver. You can ask certain professional program for help or update it manually by yourself. Here's a simple guide.
Step 1: Check the version of your Windows.
Step 2: Go to the manufacturer's website and download the latest version of graphics driver.
Step 3: Right-click the Start button and choose Device Manager to open it.
Step 4: Expand Display adapters category, right-click your graphics driver and choose Update driver.
Step 5: Select Browse my computer for driver software option and install the downloaded driver according to the onscreen instructions.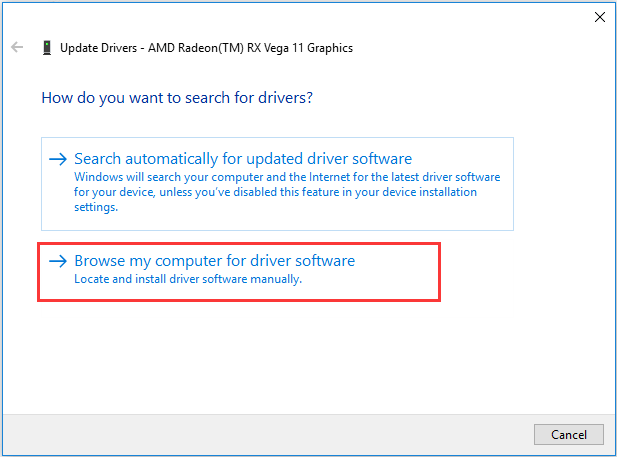 Fix 4: Configure Display Scaling Settings
Some users also suggest changing the display scaling settings. It has been proven to be effective in some cases, and you can have a try.
Step 1: Press Windows + I to open Windows Settings.
Step 2: Choose Settings category.
Step 3: In Display section, choose 100% for Scale and layout.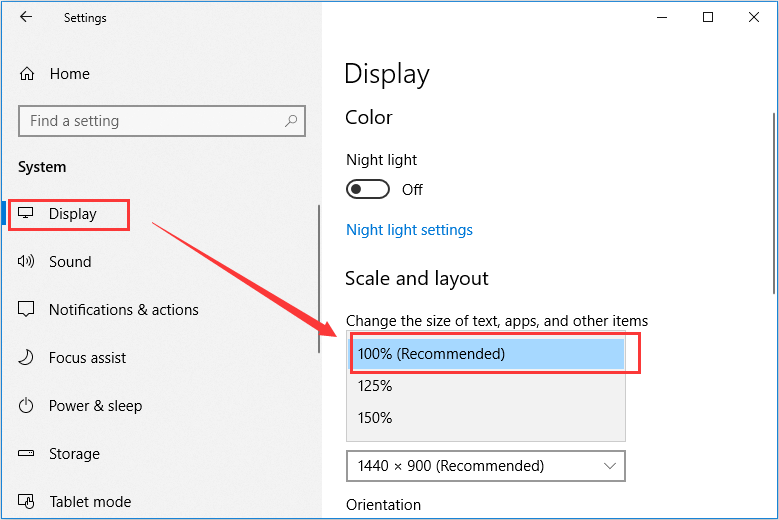 Then, restart your computer and check if this DirectX error has been resolved.
Fix 5: Edit Your Registry
Finally, you can try edit your Windows registry to fix this issue. Just follow the given steps below:
Step 1: Invoke Run window, input regedit and press Enter to open Registry Editor.
Step 2: Copy and paste the following path to the address bar and press Enter: ComputerHKEY_CLASSES_ROOTPROTOCOLSFiltertext/xml
Step 3: Right-click the text/xml folder and click Export to save it to a certain location first.
Step 4: Right-click the folder again and choose Delete this time.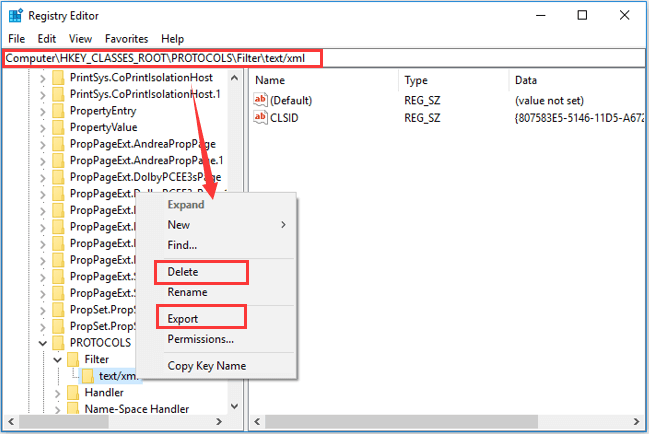 Once it's done, close the window. You should be able to launch your game without the DirectX unrecoverable error now.