Have you ever encountered Destiny 2 Anteater error? This post from MiniTool will show you how to fix Destiny 2 error code Anteater. If you get the same error, you can check out this post for effective solutions now.
Destiny 2 is a free-to-play online-only multiplayer first-person shooter video game developed by Bungie. It is available on PlayStation 4, Xbox One and Microsoft Window. Recently, many users reported they got the error code Anteater on Destiny 2.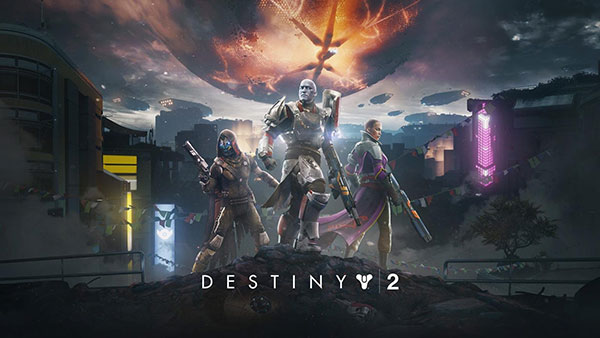 How to fix it? After analyzing several posts on how to fix Destiny 2 error code Anteater, here I have summarized some top solutions to remove the error. If you don't know how to remove error code Anteater on Destiny 2, try the following solutions one by one.
Solution 1. Use a Wired Internet Connection
The Destiny 2 Anteater error usually indicates that there is a network error occurred. If you are using WiFi or a mobile data connection, it is recommended that you try using a wired Internet connection. Some users who played the game via WiFi connection reported that after switching to a wired connection, the error code Anteater disappeared.
So, you can try this solution first and check to see if this fixes Destiny 2 error code Anteater.
Solution 2. Contact Internet Service Provider
As mentioned before, the Destiny 2 Anteater error can be caused by the problem with ISP (Internet Service Provider). So when you get the Anteater error code, it's always a good idea to contact them and find out what's wrong. You can ask your ISP to run a test to check the connection speed.
If there is no connection problem from the Internet service provider side, you may need to consider other reasons such as a faulty cable.
Solution 3. Clear Cache on Your Console
If you get Destiny 2 error Anteater on your Xbox One or PS4 console, you can try clearing the cache. Faulty cache memory can give rise to Destiny 2 Anteater error.
Many users reported that after rebooting and clearing the cache on their game console, they fixed the Destiny 2 Anteater error.
If you want to have a try, here are detailed steps:
For Xbox One:
Step 1. Press and hold the power button of the Xbox one console until the console shuts down completely.
Step 2. Remove the power cord from the Xbox and press the power button a few more times to drain the remaining power. This is to clear the cache memory.
Step 3. Plug-in the power cable to the Xbox One console and restart the Xbox one.
For Play Station 4:
Step 1. Turn off the PS4 console completely and remove the power cord.
Step 2. Wait for a few minutes. And then insert the power cord again.
Step 3. Reboot the PS4 and check to see if the Destiny 2 Anteater error disappears on the gaming console.
However, if the issue persists after rebooting and clearing cache on your device, try installing the latest system and game updates.
Conclusion
How to fix error code Anteater Destiny 2? After reading this post, now you should know how to fix Destiny 2 error code Anteater. Which method works for you? Do you have any better solution? We are glad to have you share it with us.