Summary :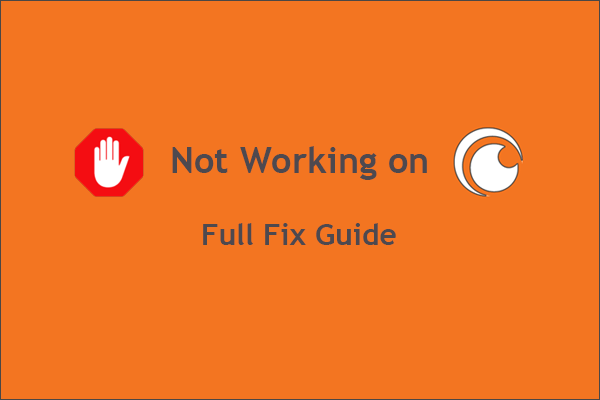 Plenty of people choose Crunchyroll to watch anime, but some of them are bothered by the issue "Crunchyroll AdBlock not working" during watching. This post from MiniTool Partition Wizard focuses on this issue, explaining why it happens, detailing how to fix it, and sharing some tricks for watch anime without ads.
Crunchyroll AdBlock Not Working
Crunchyroll is a great streaming service and lots of people choose it to watch anime. However, there are a bunch of ads and no option provided by Crunchyroll to skip them, which makes the viewing experience bad.
So, some people choose to use adblockers like Adblock to watch amine without ads. However, they find Crunchyroll AdBlock not working.
AdBlock not working on Crunchyroll
My Adblock recently has stopped working on Crunchyroll and whenever I enable AdLock the video just won't load. Any suggestions?

www.reddit.com
Why is AdBlock not working on Crunchyroll? It could be that the adblocker itself has some problems. Or the interference from Crunchyroll impedes the blocker from working — Crunchyroll applies techniques to stop adblockers from working, and these techniques are applied successfully.
No matter what is the real cause of AdBlock not working on Crunchyroll, you can try the following solutions and tricks for watch anime on Crunchyroll without ads.
Fix 1: Update AdBlock
Crunchyroll keeps applying techniques to over adblockers, but AdBlock also makes efforts to make itself function well on the streaming service at the same time. So, updating the adblocker could get AdBlock to work with Crunchyroll again.
How to update AdBlock? The following shows how to update AdBlock on Google Chrome:
Step 1: Open Google Chrome and click the three dots in the top right corner.
Step 2: Choose More tools > Extensions from the Google Chrome menu.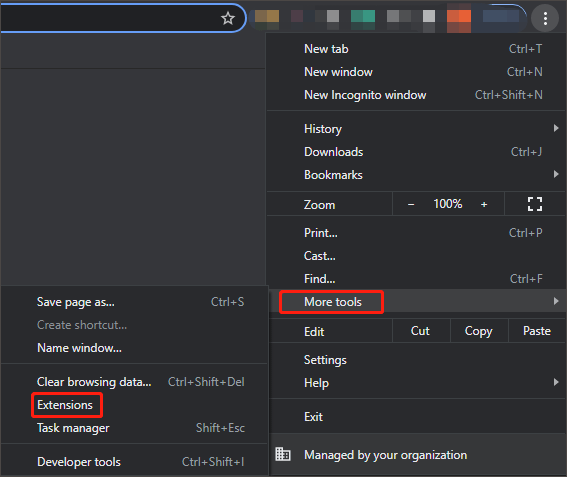 Step 3: Near the top right corner of the Extensions page, make sure the Developer mode is turned on.

Step 4: Update the adblocker by clicking the Update button.

Step 4: This will update all the installed extensions on Google Chrome. Once the updating process comes to an end, relaunch the browser and open Crunchyroll to check if "Crunchyroll AdBlock not working" is solved.
If the AdBlock still fails to work, you can continue to update the filter lists. The instructions are detailed on the page. Follow these instructions to finish updating the filter lists and then check if the issue persists.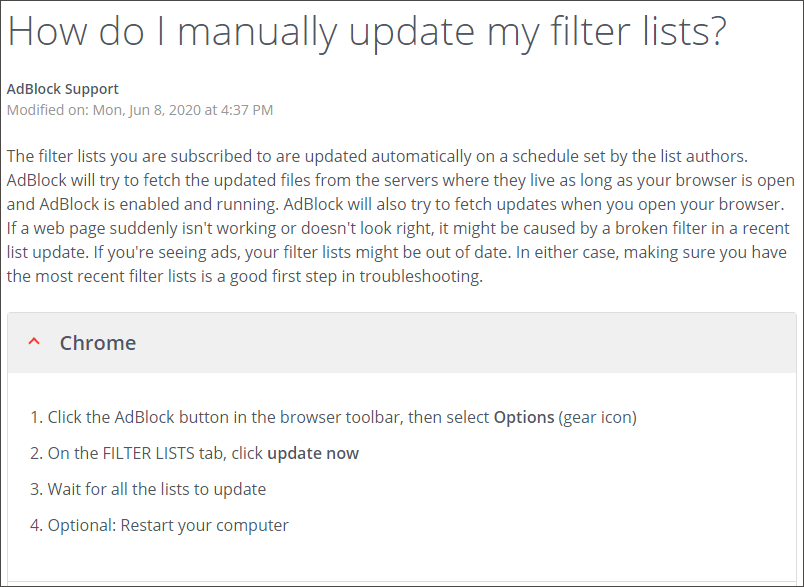 Fix 2: Reinstall AdBlock
If the above fix does not work, please trying reinstalling the adblocker. It is easy to reinstall it on Google Chrome as you just need to remove it and then install it again.
After the reinstallation completes, you should relaunch the browser and check if "AdBlock not working on Crunchyroll" is fixed.
If AdBlock still does not function on Crunchyroll, please move on to the following fix.
Fix 3: Use a Different Adblocker
You can use the following adblockers to block ads on Crunchyroll:
AdGuard
StopAll Ads
Ublock
Ublock Origin
Adblock Plus
Install one of the above, relaunch the browser you are using, and see if "Crunchyroll AdBlock not working" gets solved. If not, remove it and try another one from the above list.
All the above fixes try to fix "Crunchyroll AdBlock not working" by making changes to the adblocker. If they are not useful, please try the following tricks for watching amine without ads.
Trick 1: Modify the Host File
Here are the steps:
Step 1: Close the browser that is running on your computer.
Step 2: Open Notepad as administrator.
Click the search icon on the taskbar.
Type Notepad.
Right-click the Notepad search result and then choose the Run as administrator option.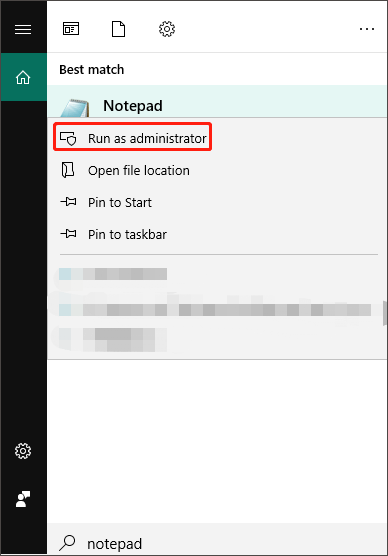 Step 3: Once the Notepad opens, click the File tab and then choose the Open option.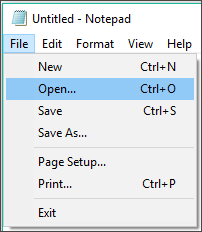 Step 4: On the Open window, switch from Text Documents to All Files.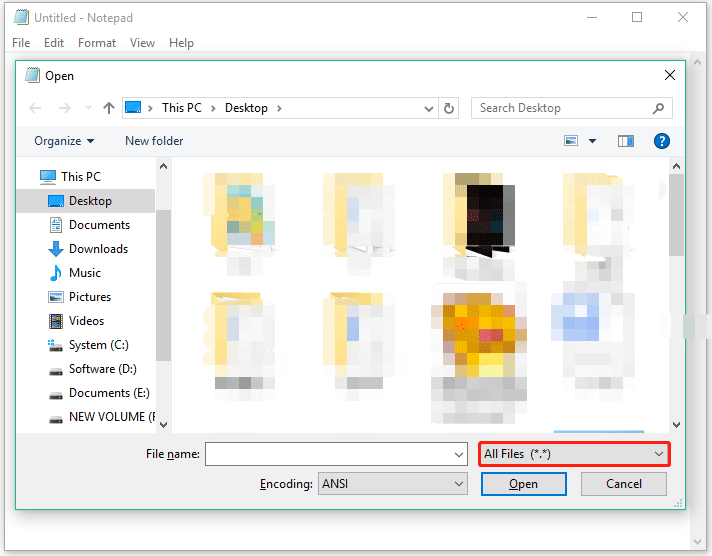 Step 5: Follow the path C:\Windows\System32\drivers\etc to locate the host file. Then, select the host file and click the Open button.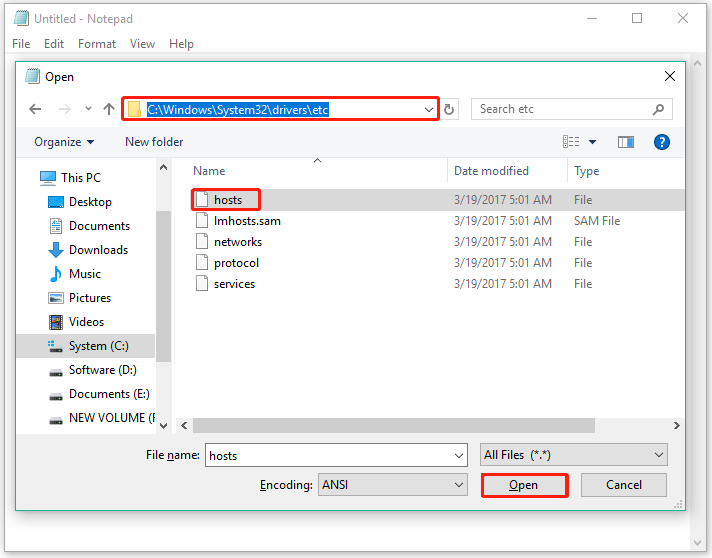 Step 6: In the host file at end of #, add the following line.
127.0.0.1 static.vrv.co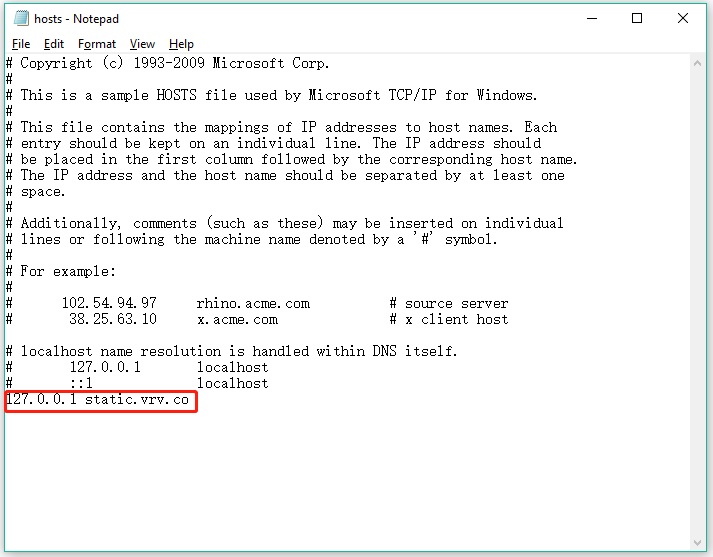 Step 7: Save and close the host file.
Step 8: Open your browser and go to Crunchyroll to check if the streaming service shows ads.
Trick 2: Use a Guest Pass
Premium Members receive a Guest Pass for every 30 days they are subscribed to the site. They can give these out to their friends who are then able to give the site a try for 2 days as a Premium Member. A lot of people end up just posting them as random comments around the site for users to snag up and use.

www.crunchyroll.com
So, with a Guest Pass, you can enjoy Crunchyroll without any ads and charges. But there are some restrictions. For example, a free account can use 10 passcodes every six months.
How to get a guest pass? You can acquire it from your friend with a Crunchyroll Premium subscription, or you can acquire it on the pages like Official Crunchyroll Guest Pass Thread, Reddit Weekly Guest Thread, and social media.
If you still cannot watch anime on Crunchyroll without ads after trying all the fixes and tricks, you can consider paying for premium membership starting at $7.99/month + taxes.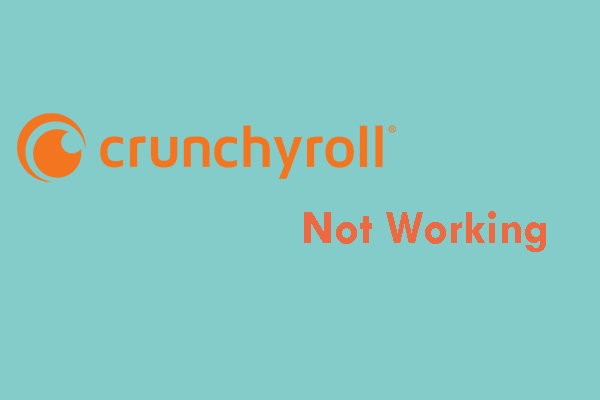 This post offers 3 ways to solve the Crunchyroll not working issue. Please try them one by one.
The MiniTool Conclusion
That's all about "Crunchyroll AdBlock not working". Do you fix the issue? If you find other useful solutions to the issue, please share them with us and people who are beset with the issue. Thanks in advance.