This article will show you how to check screen resolution and make an adjustment in Windows 10. If you don't know how to find and change screen resolution in Windows 10, check out this post from MiniTool now.
What Is Screen Resolution
When talking about monitors and screens, screen resolution is not a new concept. But what is screen resolution? Not many people know its definition.
Screen resolution is the number of horizontal and vertical pixels on a display screen. The more pixels, the more information you can see without scrolling. Screen resolution has a pixel count, such as 1600x1200, which means 1600 horizontal and 1200 vertical pixels.
And you may notice screen resolution is often written as 1024 x 768,1366 x 768, 1920 x 1080, etc. when you buy a digital television, computer monitor or other display devices, you can see some information about its screen resolution.
Now you should know what screen resolution is. However, some users report that they don't know how to check screen resolution on Windows 10. Actually it is not complicated if you want to check screen resolution Windows 10. The following part will show you how to check screen resolution Windows 10 with detailed steps and screenshots.
How Do I Find out My Screen Resolution on Windows 10
Now follow me to find out the screen resolution on Windows 10 step by step
Step 1. Right-click Windows Start menu and choose Settings.
Step 2. Find the Ease of Access on the panel click on it.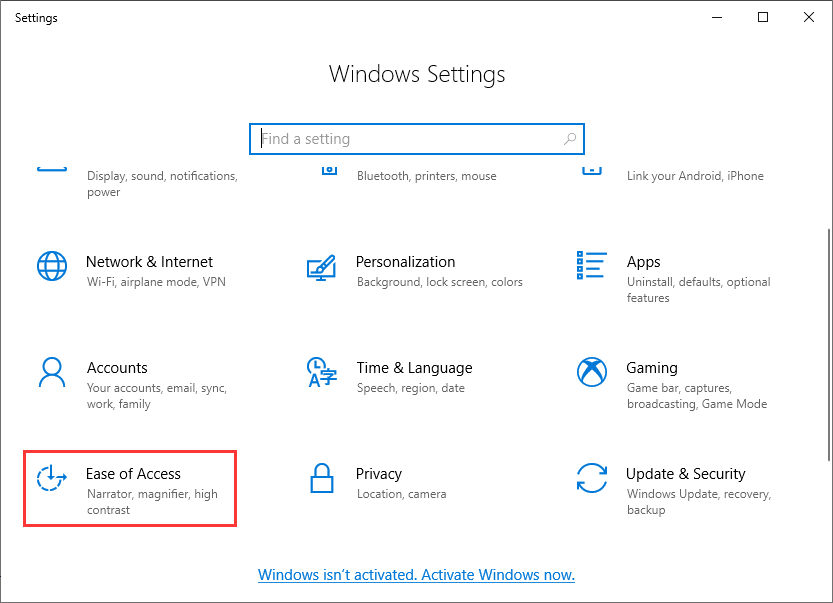 Step 3. In the Display section, find and click the Additional display settings.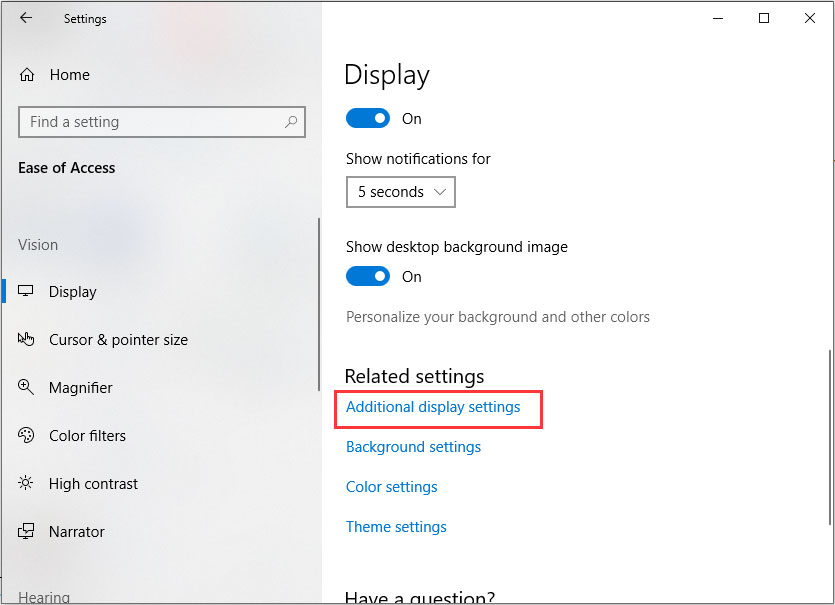 Step 4. Under the Scale and layout section, you will find the screen resolution is listed here.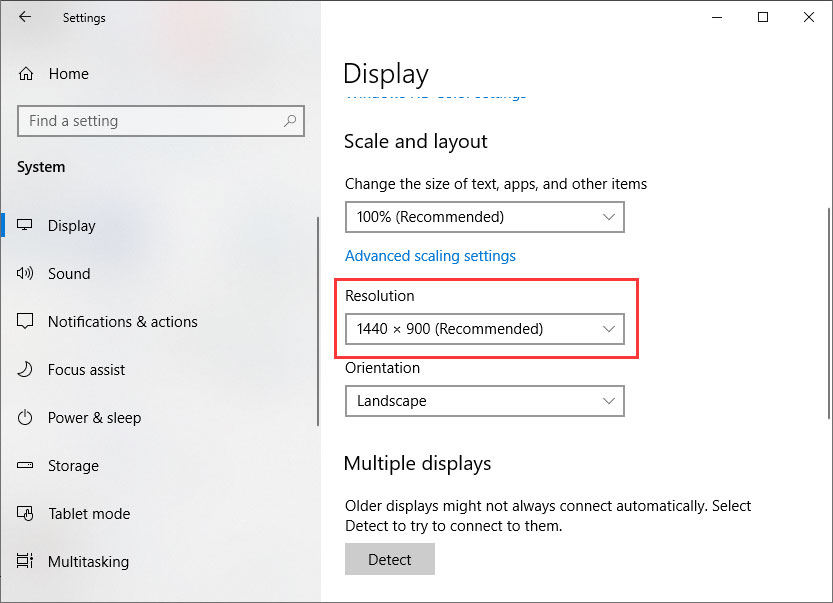 How to Change Screen Resolution Windows 10
Why do you need to change screen resolution? There are many reasons. Sometimes you r screen resolution suddenly changed on its own due to incompatible or corrupted graphics card drivers. Besides, conflicting third-party software may also change screen resolution Windows 10. And higher resolution also means that the effective working area of the display is larger. So you may want to change screen resolution by your own.
In these cases, adjusting the screen resolution really matters to you. So you need to learn how to change aspect ratio Windows 10.
To change screen resolution Windows 10, you can follow the above steps to find out screen resolution on Windows 10 and select a new value from the drop-down menu. However, the default setting is recommended.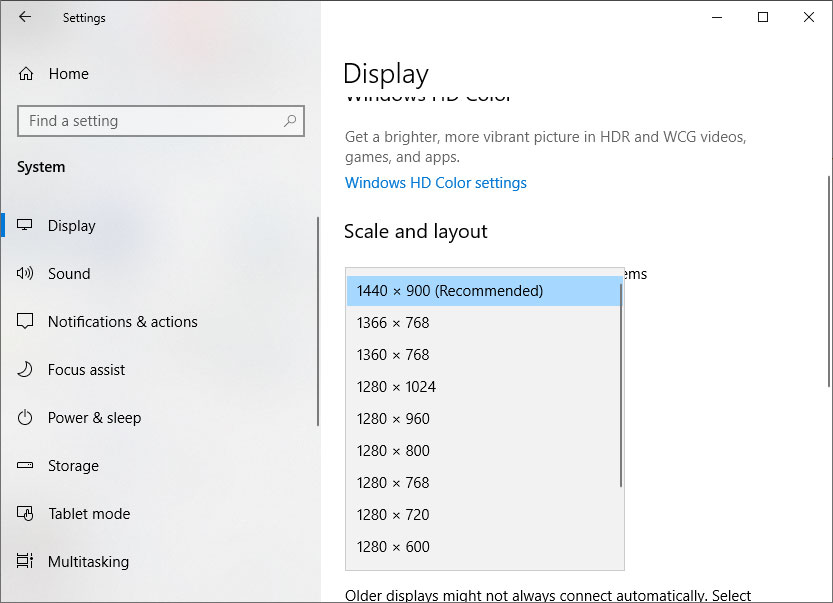 1440 X 900 is the recommended screen resolution for most PCs and it may be different on your PC. You can also change it according to your needs. The resolution you can use depends on the resolutions supported by the monitor.
Tip: When you change the screen resolution, it affects all users who log on to the computer. When you set the display to a screen resolution that it does not support, the screen will go back for a few seconds and the display will be restored to its original resolution.
Apart from changing screen resolution Windows 10, you can also change the size of text, apps, and other items as well as change the orientation at this page. If you are afraid of making any mistakes during the process, you can create a system image to prevent unexpected system issues.