Summary :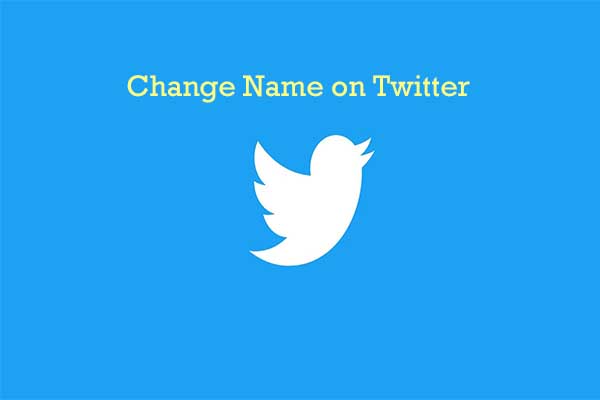 If you want to change name on Twitter but don't know how to do, you come to the right place. Here, MiniTool would show you how to change your name on Twitter with detailed steps.
An Overview of Twitter Username
The Twitter username is known as a handle, which begins with the "@" symbol. It is unique to your account and shows in your profile URL. It is used to log in to your account, which is visible while sending and receiving replies and Direct Messages.
With Twitter handle, people can search for you. Can you change your Twitter handle? Absolutely, you can change name on Twitter whenever you want to. Besides, Twitter sets no limits on how often you can update your Twitter handle.
The new Twitter username must be between 4 to 15 characters long and only includes numbers, underscores, and letters. It's a good idea to remind your followers after you change your handle. By doing so, they can reply and message using the new username directly.
As changing your username won't affect your existing followers, Direct Messages, or replies, it doesn't matter if you don't alert your followers after Twitter change name. They can see a new username next to your profile photo after you update it.
Further reading:
Twitter offers two options for the name (display name and username). They are different from each other. To be specific, the display name is a personal identifier, so two or more Twitter profiles can have similar names. While the username is a unique identifier, and no two accounts can have the same Twitter username.
The character number of Twitter username ranges from 4 to 15, while that of the display name ranges from 2 to 50. The username can't contain spaces or signs except for underscore (_), number, uppercase, and lowercase letters. Differently, the Twitter display name can contain anything from space to special characters like @, #, %, etc.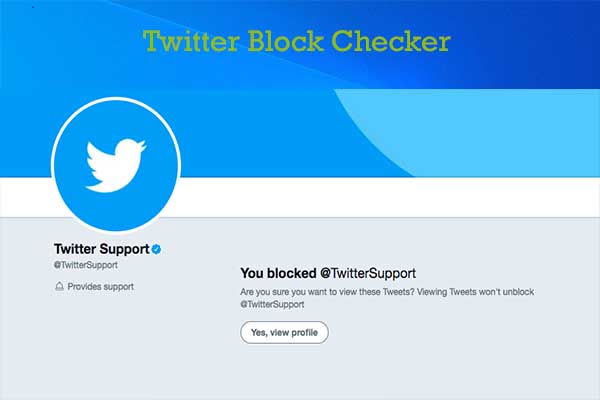 Who blocked me on Twitter? How to see how many people blocked you on Twitter?  If you are wondering these questions, this post is worth reading.
How to Change Twitter Handle on Windows/Mac/Linux/Chromebook
Here comes the question – how to change Twitter handle. For more details, please keep reading the post.
The steps below show you how Twitter change name on Windows, Mac, Linux, and Chromebook devices.
Step 1: Log into your Twitter account.           
Step 2: In the left panel, click on the three-dot icon (More) to continue.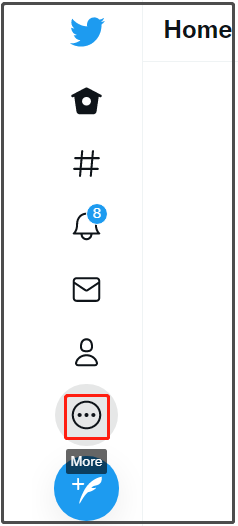 Step 3: Select Settings and Privacy in the pop-up menu.
Step 4: Tap Your account under the Settings tab.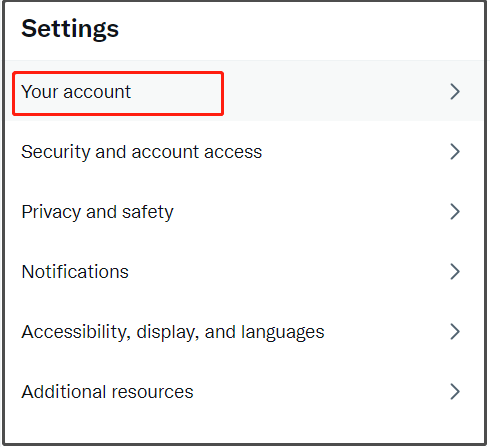 Step 5: In the right side of the page, click Account information.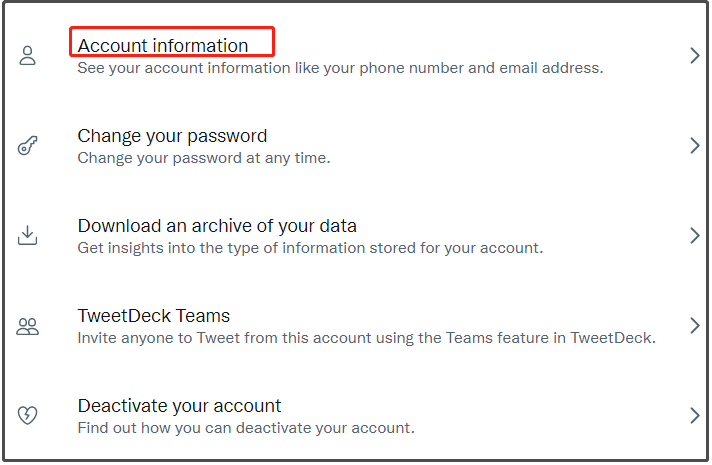 Step 6: Type your Twitter password and click Confirm.

Step 7: In the prompted menu, click Username. Input the name that you want to use in the username text box and then click Save to save the changes.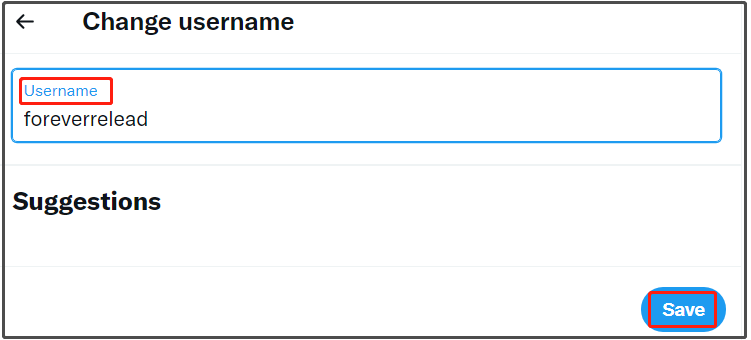 Step 8: Now, you can see that your Twitter username has been changed.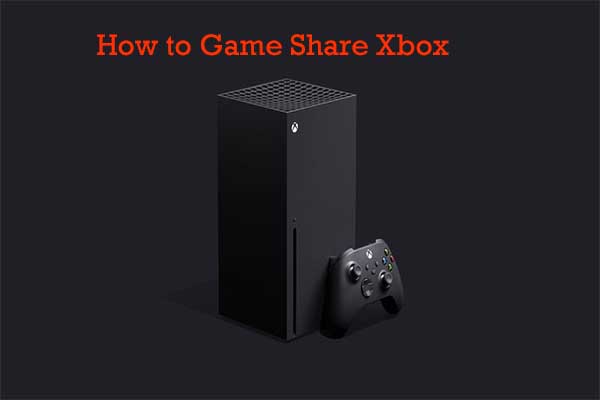 If you don't know how to game share Xbox, this post is worth reading as it will show you all the details about Xbox game share.
How Twitter Change Name on Android/iOS Device
To change name on Twitter on Android or iOS device, you can refer to these steps.
Step 1: Open the Twitter application on your mobile app.
Step 2: Click on the profile icon at the upper left corner of the screen.
Step 3: Tap Settings and privacy > Account > Username.
Step 4: Type a desired username behind the Name section and click Done to save the changes.