Lots of Windows 10 users reported that they found Bonjour Service when they opened the Services window. What is it? Is it a virus? Is it safe to disable it? In this post, MiniTool will answer the three questions.
What Is Bonjour Service Windows 10?
Bonjour Service is not a virus on Windows 10 computers. It is related to the Bonjour Application designed by Apple that comes built-in with Apple's OS X and iOS operating system. The application is used to help devices and applications discover and connect to each other the same local network. The Bonjour Service also allows applications to set up a network without requiring any configuration.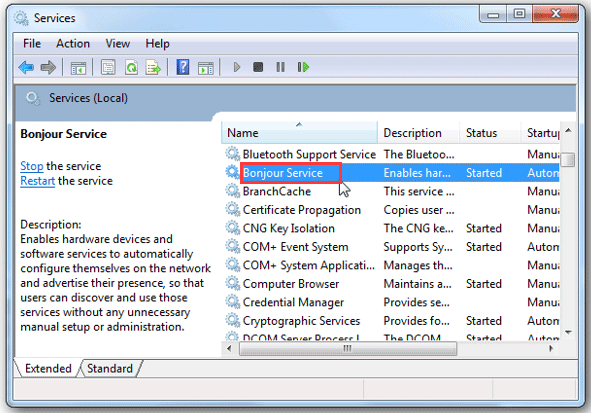 Why does Bonjour Service appear on Windows 10? The application is not a part of Windows' installation but a certain application (like Safari or iTunes) might install it as a component on Windows 10. This means that when you install the application, it will automatically install Bonjour Services onto your Windows 10 computer.
Note: Bonjour does not have a standalone installer that you can download. If you want to use Bonjour Services, you can go to Apple's website for downloading iTunes for Windows.
Bonjour doesn't have a standalone installer which you can download
Apart from Windows 10, you can also find Bonjour Service in the following Windows operating systems.
Windows 8;
Windows 7'
Windows XP.
Is It Safe to Disable Bonjour Service Windows 10?
Should you disable Bonjour Services? Bonjour Service comes with the application you have installed. This means that disabling Bonjour Service on Windows 10 might stop the application working. Thus, if you want to continue to use the application on Windows 10, you should not remove the service; if you don't need it anymore, you can disable the service and no trouble will bother you.
How to Disable Bonjour Service on Windows 10?
You might have made the decision whether to disable Bonjour Service after reading the above part. If you want to disable Bonjour Service on Windows 10, there are two quick ways to remove it. Pick your preferred one.
Way 1: Disable Bonjour Service via Control Panel
Step 1: Type Control Panel in Cortana's search bar and then open Control Panel.
Step 2: On the Control Panel window, change the view mode to Large icons and then click Programs and Features from the list.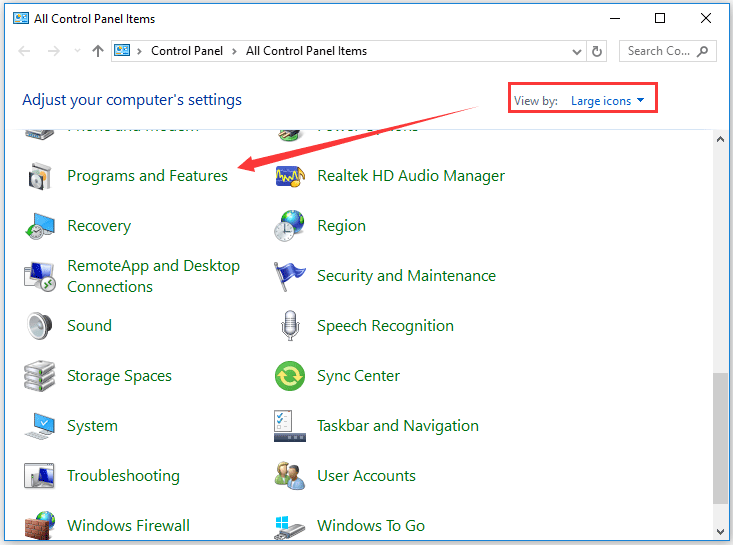 Step 3: Find Bonjour and then uninstall it. You can click Uninstall at the top of the list with the program selected and then click the Yes button to confirm the uninstallation.
Way 2: Disable Bonjour Service via Services
Step 1: Type Services in Cortana's search bar and then open Services.
Step 2: On the Services window, please locate Bonjour Service and then double-click it to enter the Properties window.
Step 3: On the new window, click the drop-down menu in the Startup type section and then choose Disabled from the menu. Finally, click Apply > OK to confirm and execute the change.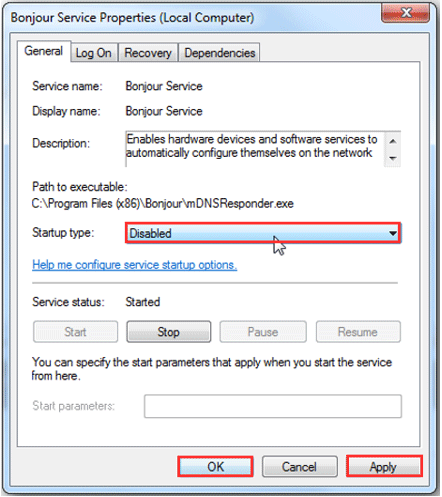 Bottom Line
The post related to Bonjour Service Windows 10 comes to an end. I believe you have gotten the answers to the two questions I mentioned in the above content. If you still have some questions about today's topic, please feel free to let us know by leaving them in the following comment zone.