Bing is a web search engine provided by Microsoft. It collects your information while providing various search services. In this post, MiniTool Partition Wizard share with you how to view and clear Bing search history.
About Bing Search Engine
Microsoft Bing, or simply Bing, is a web search engine owned and created by Microsoft. It offers a variety of search services, such as web, video, image, and map search services. As of October 2018, Bing is the third-largest search engine in the world, behind Google and Baidu.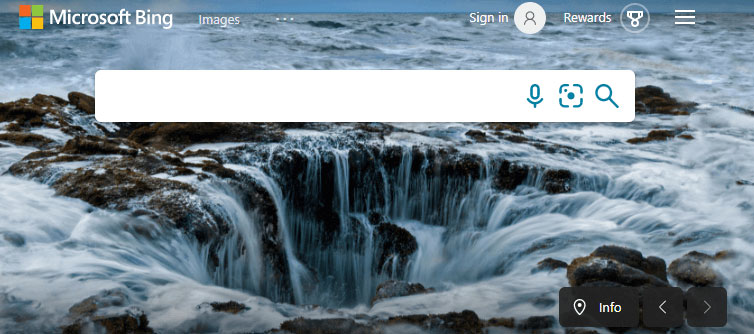 This web search engine usually saves search history by default. It serves different results according to your Bing search history while you search something on a web browser. Actually, many search engines and social sites store this information, such as Google, Yahoo, Facebook, etc.
In the following contents, you can learn about how to delete Bing history.
How to Clear Your Bing Search History
When you are logged into your Microsoft account, Bing tracks your search history. The easiest way to view your Bing search history is to access the Bing search engine. Here are the detailed steps.
Step 1: On the homepage of Bing, click the "Settings and quick links" icon at the top right corner.
Step 2: In the pop-up menu, select Search history.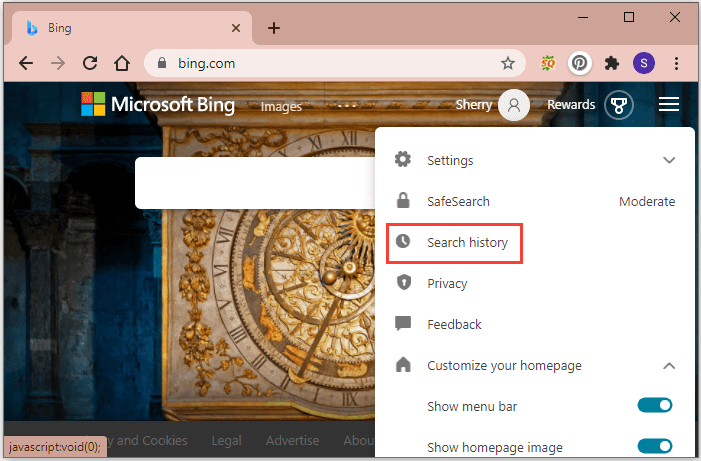 Step 3: Now you can get the Bing search history page. And the history would show a basic graph of the types of content (including web, images, videos, and news) you have searched for. You can choose a different type to view according to your needs. You can also use the filter to view the search history of a certain period, such as all-time, 6 months, 1 month, and 1 week. You can select a certain history to delete.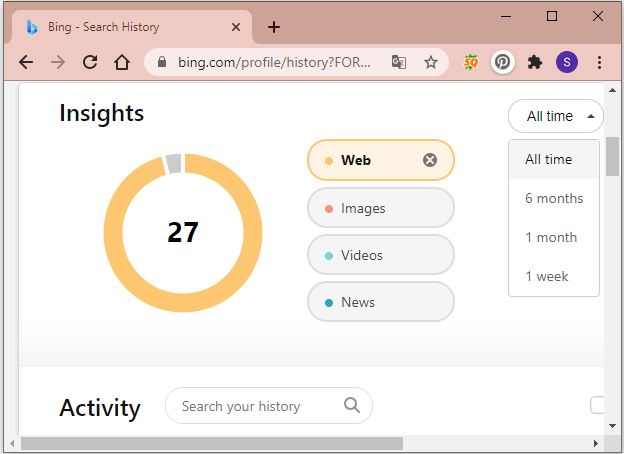 Step 4: To clear Bing history, locate the Manage or clear your search history section and click the Clear all button. In the pop-up window, click Validate to validate your Microsoft account.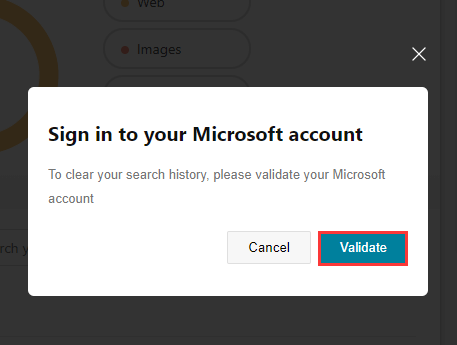 Step 5: Click the Clear all button again. In the pop-up window, click Clear all to clear Bing search history.
Alternatively, to delete or clear Bing history, you can also visit the Privacy settings of your Microsoft account. You can click here to go to the webpage quickly and then sign in with your account.
On the following page, go to the Privacy tab and you can view the privacy settings of your Microsoft account. You should scroll down to find the Browsing history section and then click the button VIEW AND CLEAR BROWSING HISTORY.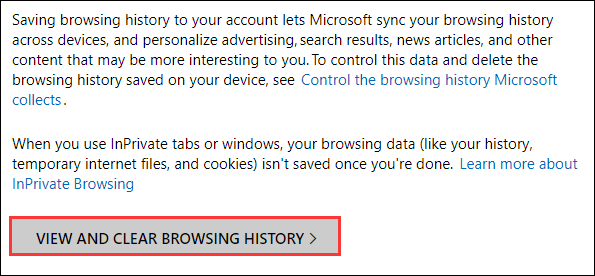 Then you can view your activity history which is categorized by 6 types, including Apps and services, Voice, Search, Browse, Media, and Location.
If you want to delete certain history, you just need to click the Clear button under it.
To clear Bing search history completely, you can click the Clear activity button at the top right corner. In the pop-up window, select Clear if you are sure about the operation. Wait for a while and all the activities will be deleted automatically.
Now, it's your turn to have a try. If you don't want Bing to keep your search history, you can try the above methods to clear it.
Recommended article: How to Remove Bing from Windows 10? 6 Simple Methods for You!