How to change partition serial number? MiniTool Partition Wizard tutorial shows how to change partition serial number with ease.
About Change Partition Serial Number
Partition serial number is a unique number assigned to hard drive during the creation of file system. It originated in the 1950s in the mainframe computer operating system. In FAT and NTFS file systems, partition serial number is a feature used to determine if the disk is present in a drive, and to detect if it was exchanged with another one.
The serial number is a 32-bit number determined by the date and time on the real-time clock on the current computer at the time of a disk's formatting. If the serial number is discrete, users can change it. And, MiniTool Partition Wizard is the best choice to complete this operation.
Note:
MiniTool Partition Wizard Free Edition does not support this function. To use this function, users need to buy a professional edition or more advanced edition. View
Edition Comparison
to know more.
How to Change Partition Serial Number
MiniTool Partition Wizard Tutorial offers the detailed operation steps as follows:
Step 1. Select the target partition, and then click Change Serial Number from the Partition Management group of the left action panel or from right-click menu.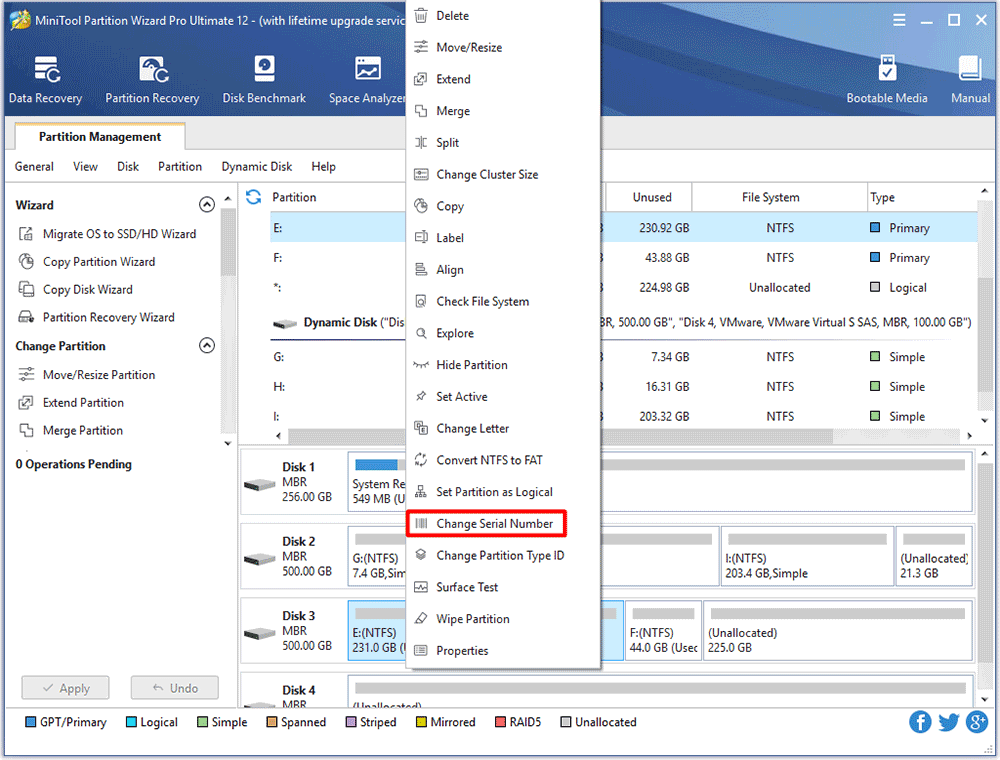 Step 2. Input new serial number in the new window and click Yes to go back to the main interface.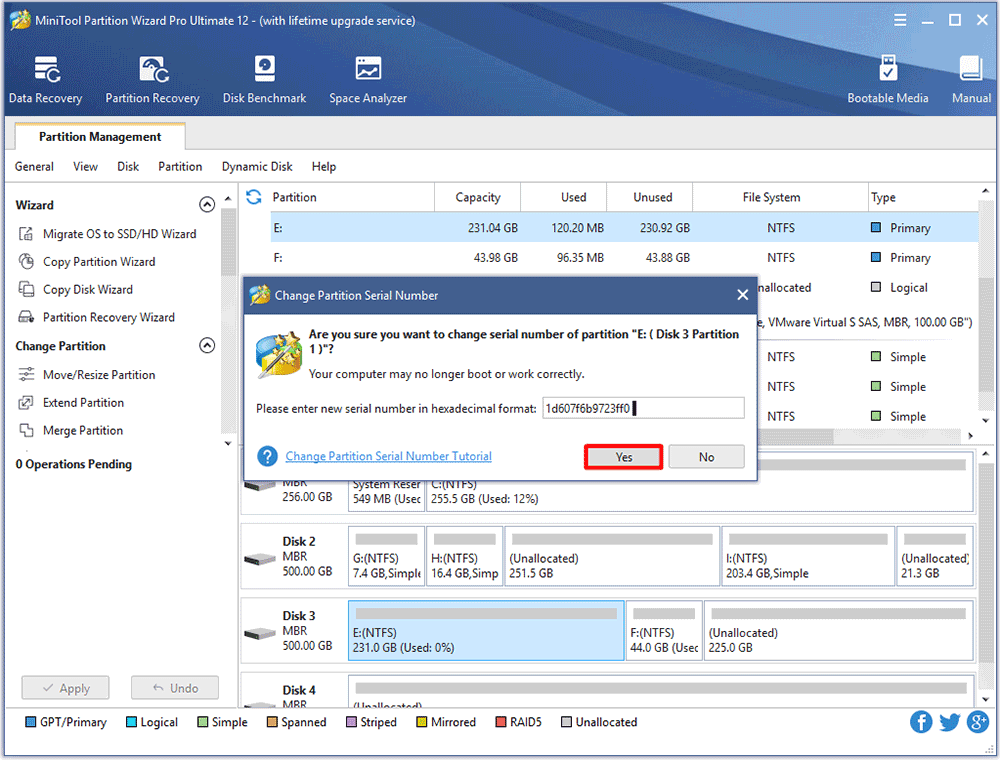 Step 3. Click Apply button on the toolbar to execute this change.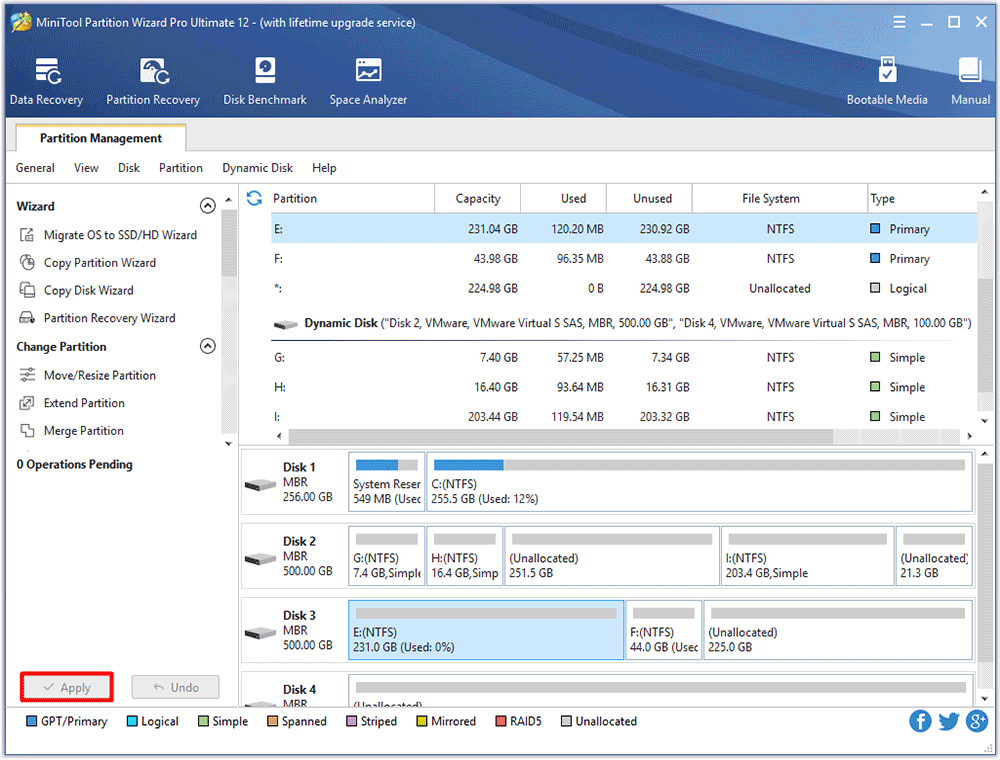 When all operations are done, users can view new partition serial number by clicking the partition and choosing Properties.