Many users notice a Toaster.exe bad image error when opening Task Manager. What is   Toaster.exe? Is it safe or a virus? How to fix the Toaster.exe error on Windows 10? If you are also trying to figure them out, this post of MiniTool is what you need.
What Is Toaster.exe
If you are using a Dell laptop, you may use some certain software from Dell such as Lenovo diagnostics, DataSafe Local Backup software, and so on. Toaster.exe is known as a part of Dell DataSafe Local Backup or Recovery software. This file also belongs to the SoftThinks Agent Service.
Tip:
Alternatively, you can choose a trusted backup software like MiniTool Partition Wizard. This powerful software can help you
back up the disk
with ease.
Toaster.exe can be used to record the usage of your mouse and keyboard and its executable can also be a component of WinAmp that belongs to AOL. Usually, this file is located in C:\Program Files\Dell DataSafe Local Backup by default or can be found in C:\Program Files\wanadoo.
So, is Toaster.exe a safe file? Please keep reading.
Is the Toaster.exe Safe
In normal cases, Toaster.exe won't take up much CPU usage or memory on Windows 10. However, sometimes it's found that Toaster.exe occupies high disk usage or memory usage in Task Manager. It indicates that the Toaster.exe has been corrupted or modified by a virus on your computer.
Besides, if the Toaster.exe is an executable file, it is possible that your computer will be threatened by potential security risks. Some common Toaster.exe errors like Toaster.exe bad image, the mouse works improperly, file transferring drops or even fails to work, and so forth.
Especially you encounter the Toaster.exe bad image error, it indicates that your PC is very likely to be infected by malware. If you haven't installed the latest security updates on Windows 10 PC, you can try running the Scan with Windows Defender feature.
How to Fix the Toaster.exe Errors on Windows 10
If you are troubled by the common Toaster.exe errors, you can try the effective measures below to stop the errors.
Fix 1. Disable Toaster.exe on Windows 10
As mentioned above, the Toaster.exe belongs to the SoftThinks Agent service. So, you can disable Toaster.exe by changing the Startup type of this service to disabled. Here's a full guide for you:
Step 1. Press the Win + R keys to open the Run dialog box, and then type services.msc in the box and hit Enter key.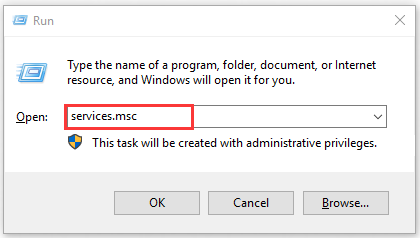 Step 2. In the Services window, scroll down the list of services to find the SoftThinks Agent service. Right-click the service and select Properties.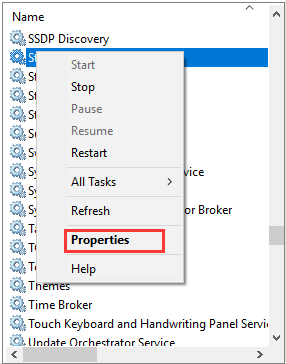 Step 3. Navigate to the Startup type section in the pop-up window and then select the Disabled from the drop-down menu.
Step 4. Click on OK and Apply to execute this change.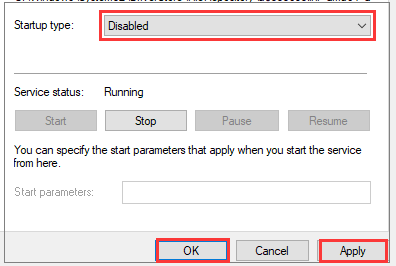 Fix 2. Run System File Checker
In some cases, if the Toaster.exe becomes an executable file on your PC, you need to check if the file is corrupted. To repair the corrupted files, System File Checker is the most common utility. Here is how to do that:
Step 1. Type command in the search box, and then right-click the Command Prompt app and select Run as administrator.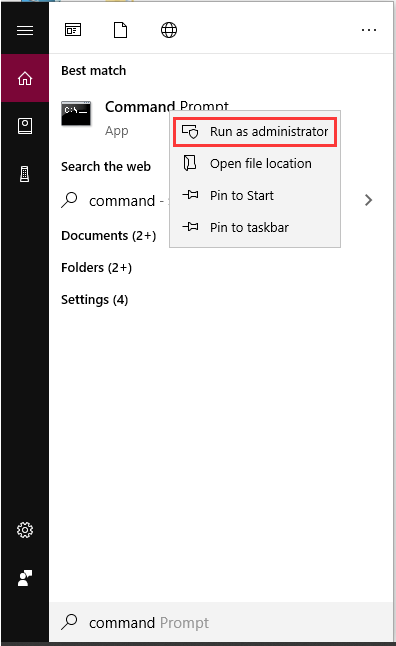 Step 2. In the elevated command prompt, type sfc /scannow command and hit Enter.

Then, this tool will search for the file corruption on your PC and repair it automatically.