Is your computer infected by Win32:Malware-gen? Has the antivirus detected a Win32:Malware-gen file? What is that and how to remove that virus? If you don't know how to deal with it, you can read this post, in which MiniTool offers you solutions.
What Is Win32:Malware-gen?
Hello, can someone please help me understand when some file is marked as Win32:Malware-gen? — support.avg.com
Win32 Malware-gen is a specific detection named by antivirus. When you download a file, antivirus will use a variety of methods to determine whether the file is malicious, from comparing a file's contents against a database of known threats to analyzing the behavior or structure of a program to see if it exhibits patterns commonly found in malware.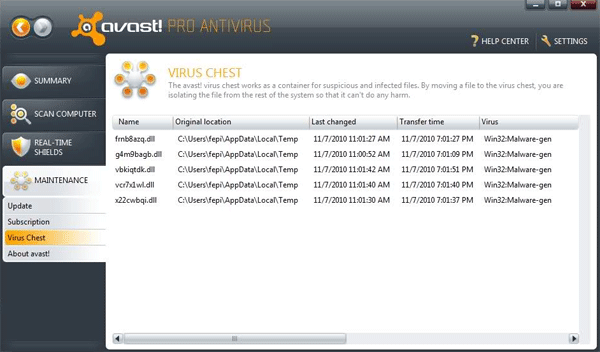 Then, this antivirus identifies it as a generic threat, because this file appears suspicious but does not match any known threat. When your anti-virus program warns you that it detected Win32:Malware-gen on your computer, it indicates that a 32-bit file on your Windows PC may be malicious.
Windows Defender VS Avast: Which One Is Better for You
Win32:Malware-gen might sometimes indicate false positive. But in most cases, it the file identified as Win32:Malware-gen is really a virus. Usually, Win32:Malware-gen is a Trojan Horse, that is capable of performing various tasks such as:
downloading, installing or running malware on the targeted computer;
operating as a keylogger and collect sensitive data, including logins, passwords, credit card information, etc.
allowing remote access to the affected computer;
displaying aggressive pop-ups, banners, in-text and other ads that might be not only annoying but malicious as well.
Apparently, these operations will modify Windows system files, steal personal details, and eventually cause money loss, identity theft, etc.
How Does It Get Inside the Computer?
Just like other Trojan horses, Win32:Malware-gen rarely attacks the computer by exploiting system vulnerabilities, gets inside the computer by tricking users to install it instead.
This malware may infiltrate the system when you open an infected email attachment, download illegal or obfuscated programs, install fake updates, or click on malware-laden ad or downloads content from it.
Therefore, to protect your computer against malware, here are some points you should pay attention to when you surf the internet:
Install software or updates from the official developer's websites.
Do not use unknown file-sharing websites or P2P networks.
Do not click on aggressive or eye-catchy pop-ups. Some malware may display a popup that warns about available updates or delivers other security alerts. If you click it without caution, the malware will be installed on your PC.
Enable anti-virus software that ensures real-time protection;
Avoid visiting potentially dangerous websites, such as gaming, gambling or adult-themed;
Check the information about the sender before opening unknown attachment included in the email.
If you adhere to these tips, there's no way for malware to enter your PC.
How to Delete Win32:Malware-gen?
In general, most reputable malware removal programs can identify and remove Win32:Malware-gen safely. If you suspect infiltration of malware, you should run an antivirus scan.
As for antivirus program, Windows Defender, Avast, Malwarebytes, AVG AntiVirus, Bitdefender Antivirus are OK.
10 Best Avast Alternatives for Windows 10/8/7 [2020 Update]
Besides, if the above antivirus software fail to remove Win32:Malware-gen, you can try removing it manually. Here is the tutorial:
Step 1: Boot into Safe Mode.
Step 2: End the virus process in Task Manager.
Use the Ctrl + Shift + Esc keyboard shortcut to launch the Task Manager.
Navigate to the Processes tab and then click on the More details arrow at the bottom.
Search for all the problematic processes and right-click them to end these processes.
Step 3: Uninstall suspicious entries in Control Panel.
Hold together the "Windows + R" keys. Type "cpl" into the Run box and then click OK.
In the Control Panel, look for suspicious entries to uninstall them.
Step 4: Disable unknown startup programs.
Type "msconfig" in the search field and hit Enter.
Skip to Startup tab and uncheck entries that have "Unknown" as Manufacturer or otherwise look suspicious.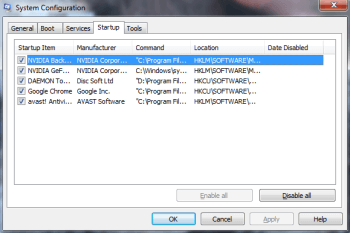 Step 5: Delete entries in Registry Editor.
Type "regedit" in the Windows search field and press Enter.
Press the Control and F keys together and then type the virus' name to look for all the entries with a similar name. Then, delete these entries.
[SOLVED] How To Recover Files Deleted By Virus Attack | Guide