Wallpaper Engine is a computer wallpaper app which supports customization of personalized wallpapers. It is reasonably priced, and there are many exquisite wallpapers, live wallpapers, and so on.  However, many people don't know how to use it. Here, MiniTool Partition Wizard shows you that.
An Introduction of Wallpaper Engine
Wallpaper Engine is a computer program developed by Kristjan Skutta, which can make both static wallpapers and dynamic wallpapers. Compared with other wallpaper software, Wallpaper Engine allows users to edit and create wallpaper styles which meet their personal needs. Wallpaper Engine supports various types of wallpapers, including 2D and 3D animations, websites, videos, and even certain applications.
Most importantly, Wallpaper Engine supports Workshop, a center hub where the content and tools created by players can be published and downloaded. The Workshop embodies endless creativity and possibilities. Whether you are a fan of the animation or a game lover, your needs can be met.
Besides, Wallpaper Engine can run independently without the Steam platform or run in parallel with other Steam games. Wallpaper Engine also supports automatic startup after PC booting.
How to Get & Set Live/Animated Wallpapers for Windows 10 PC
How to Get Wallpaper Engine
If you have Steam on your computer, you can start downloading Wallpaper Engine; if not, you first need to install Steam on your computer. Then, you can purchase and download Wallpaper Engine on the Steam store. The exact steps are as follows.
Step 1: Open Microsoft Store in the Start menu to download the Steam application. Then install it and register with email. (If you have Steam, just ignore this step.)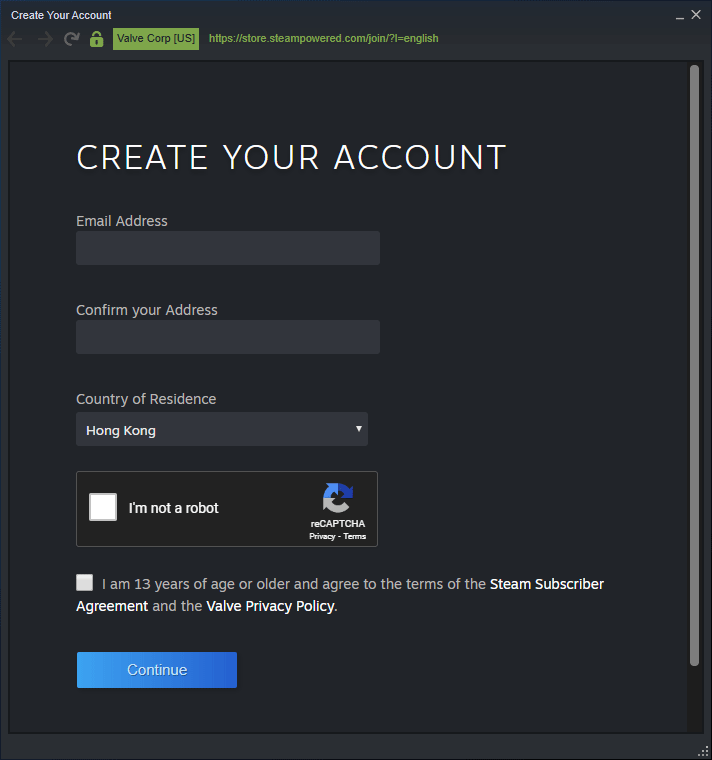 Step 2: After registering, click on the Store, and enter the keyword Wallpaper Engine in the search box.
Step 3: You can see the price of this software is $3.99, and you need to pay for this.
Step 4: After downloading the Wallpaper, there will be a user guide to set the software according to your needs, such as the fps of the video, whether to boot or not, and so on.
Finally, the Wallpaper Engine program can be found and used in the Start menu, and then you can use Wallpaper normally.
Note: If you want to get Wallpaper Engine free, you can get a cracked version. However, cracked version doesn't support Workshop, and it is generally not recommended.
How to Use Wallpaper Engine
Many people would like to manage their desktop, but how to do that? In fact, Wallpaper Engine is a good choice, but how to use Wallpaper Engine? Here is a guide to help you continue:
Step 1: Open the Wallpaper Engine, you can see this software is divided into three parts: Installed, Discover, and Workshop.
Installed section displays the wallpapers that you have downloaded and can be used directly.
Discover section can be used to search for the wallpapers that you like for.
Workshop section is the custom area.

Step 2: On the right side of Wallpaper Engine, some settings can be adjusted, and you can adjust them according to your own need.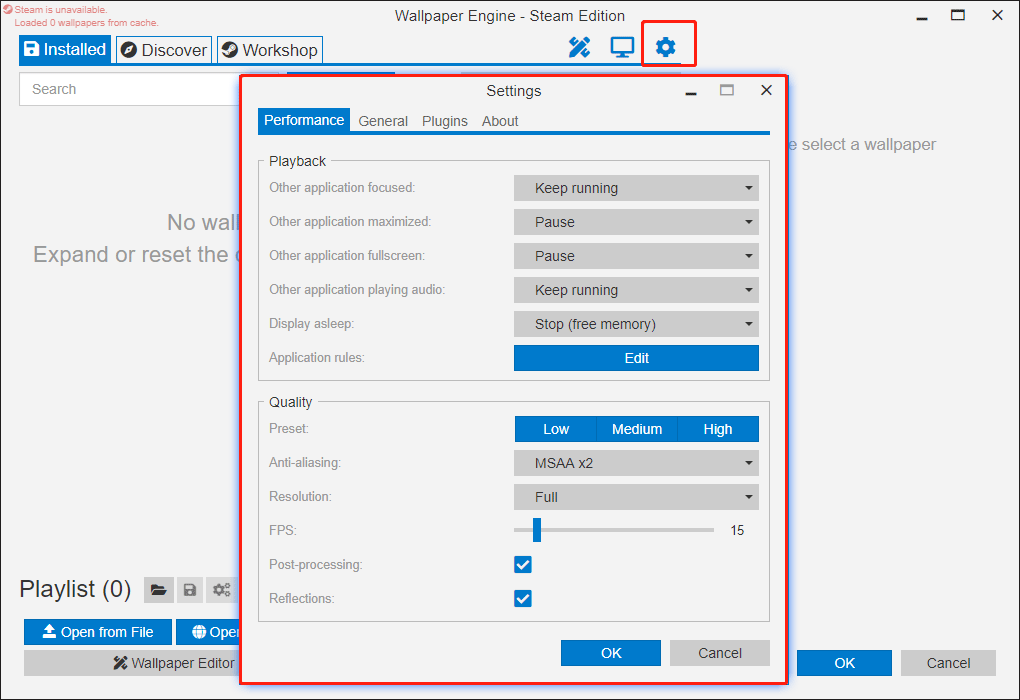 Step 3: Because the Wallpaper Engine was just downloaded, there should be only a few system default wallpaper skins in your Installed. So, you need to open the Workshop to find some new wallpapers.
Step 4: Search for the wallpaper you want in the Workshop, or you can see the ranking of popular wallpapers. Just click Subscribe to immediately replace your original wallpaper and use your new wallpaper.
Note: The Discover function of Wallpaper Engine can only be used when Steam is turned on. If Steam is turned off, new wallpapers cannot be discovered. If you are dissatisfied with the download and do not want it to occupy your storage space, it is also very simple to delete it. Right-click the wallpaper you don't want and click Unsubscribe.
The above content is all about how to use Wallpaper Engine. Just follow the methods to use Wallpaper Engine easily.
Have you tried Wallpaper Engine? Be the first to leave your opinion!
Fix Desktop Window Manager High CPU Or Memory Issue