Summary :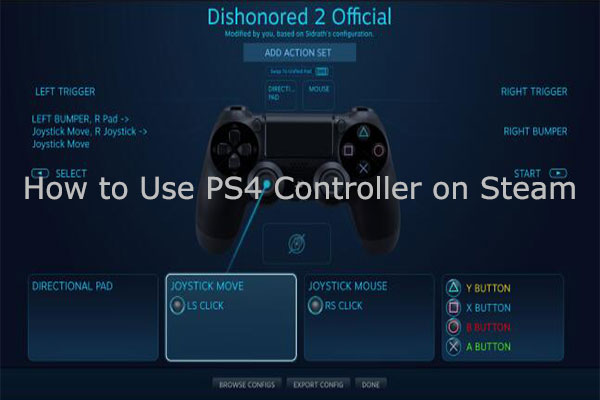 How to use PS4 controller on Steam? If you want to use a PS4 controller to play Steam games, you should know how to connect the PS4 controller to PC and how to set up Steam. In this post, MiniTool Partition Wizard gives you a step-by step guide.
Do you need a controller when you play games on PC? It depends on what kind of games you are playing. If you games like RPG games, shooting games, strategy chess games, real-time strategy games, and simulation business games, keyboard and mouse is more convenient for you.
But if you play games like sports games, car racing games, adventure puzzle games, fighting games, and flying games, a game controller is more convenient for you. In addition, the game controller allows you to sit or lie down and play games. Although it can't make your game operation better, it can make you feel more comfortable.
If you like to play Steam games, you can try using a controller. Steam supports Steam controller, Xbox controller, and PS4 controller. In the following content, I will show you how to use PS4 controller on Steam.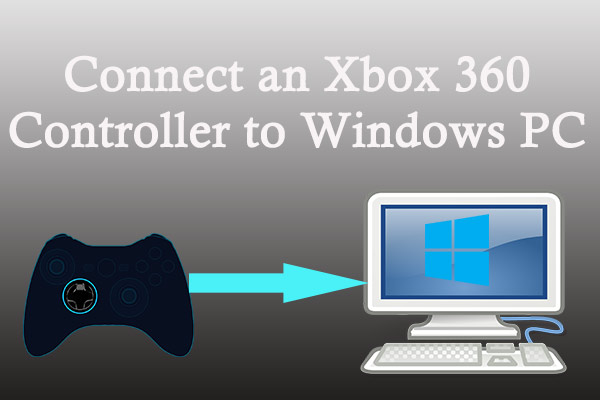 This article will show you how to connect Xbox 360 controller to a Windows PC no matter you are use a wired or wireless Xbox 360 controller.
How to Connect PS4 DualShock Controller to PC
Steam fully supports PS4 DualShock 4 controller. To use the PS4 controller on Steam, you should know first how to connect the PS4 controller to PC.
To connect the PS4 controller to PC, you can use the following ways:
Using a USB to Micro USB cable. This method allows for audio passthrough via the 3.5mm headphone port on the bottom of the controller.
Using generic Bluetooth. This allows you to connect up to 4 controllers wirelessly to a single Bluetooth receiver. But this method does not support audio passthrough via the 3.5mm headphone port.
Using the official receiver. Sony has created an official wireless adapter for PC. This is the most expensive method but is the only way to achieve audio passthrough via a wireless connection. This receiver is only compatible with Windows and Mac, and it only allows a single controller to be connected to it at one time.
If you want to play game with friends, the second method is suitable for you. But to use this method, you should make sure your PC supports Bluetooth. Otherwise, you need to install a Bluetooth adapter. Here is the guide on how to connect the PS4 DualShock 4 controller to Windows 10 PC via Bluetooth:
Press "Windows + I" keys to open Windows Settings
Navigate to Devices > Bluetooth & other devices and click Add Bluetooth or other device.
After finding the controller, click the searched controller to connect. At the same time, press and hold the SHARE + HOME button (PS button) of the controller to connect.
After the connection is successful, when you connect the PS4 controller to PC next time, you just need to enable Bluetooth on PC and press the HOME button on the controller.
Note: After the PS4 controller is connected to other devices (non-PS4 devices), the controller cannot be used to boot the PS4!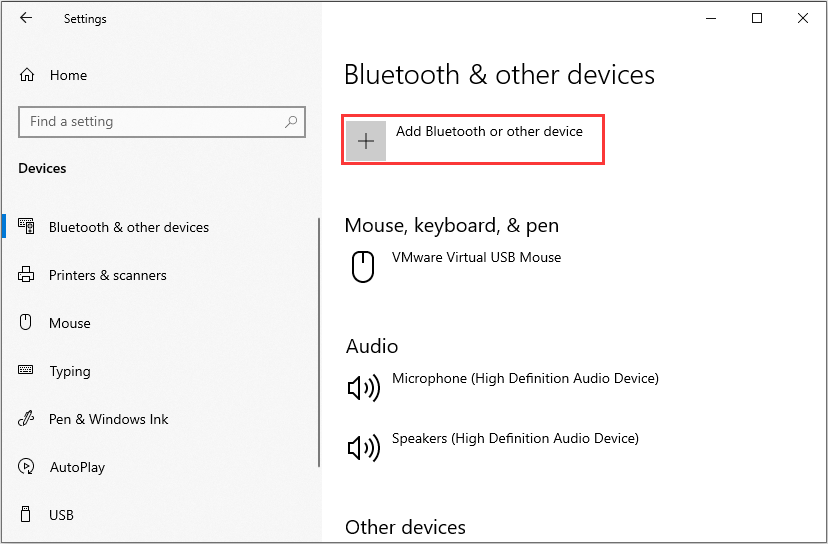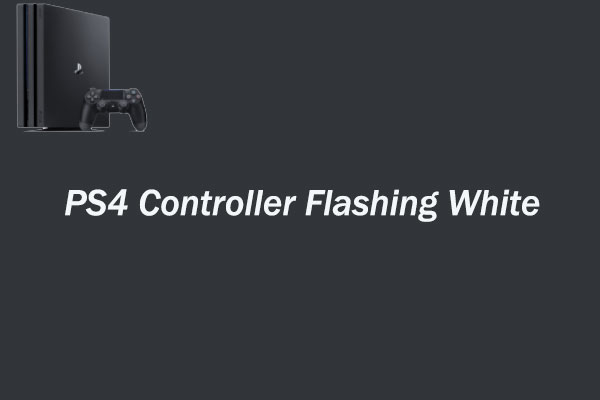 PS4 controller is blinking white? How to fix the problem? In this post, you can get 4 solution to it. Try them one by one until it is fixed.
How to Set up Steam
To use PS4 controller on Steam, setting Steam up is a key step. But before you set up Steam, please delete any program (like SCPToolkit or DS4Wrapper) that interacts with the Dualshock 4 controller. Then, follow the steps below to set up Steam:
Open the Steam client.
Click the Steam tab at the upper left corner of the screen.
Click Settings from the drop-down menu.
In the Settings window, go to Controller > General Controller Settings. This will open a new window.
In the new window, check the box next to PS4 Configuration Support. Then, the PS4 controller will be listed under Detected Controllers.
Click the PS4 controller and click Preferences. This will allow you to change the controller's name, the light's brightness and color, and the rumble preference. After the preferences are set, click Submit to save changes.
Now, PS4 controller will work for Steam.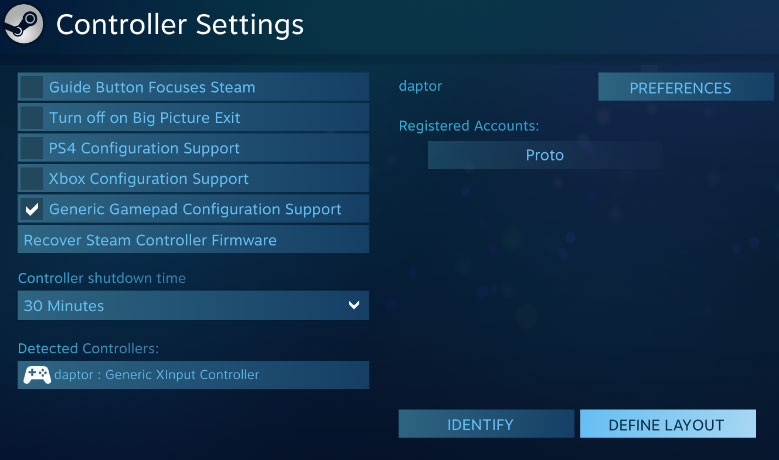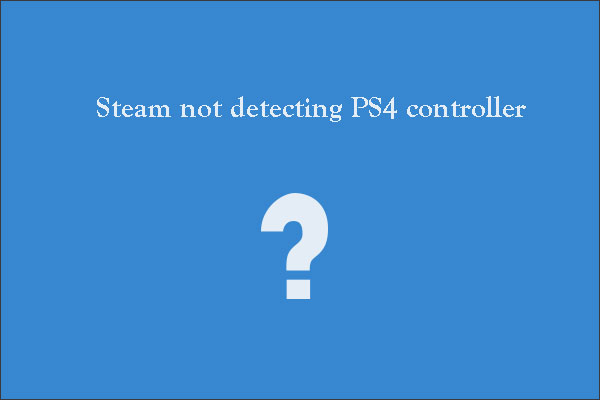 It is easy to connect a PS4 controller to a Windows computer. But some users said Steam didn't recognize PS4 controller. This post shows how to fix the issue.