Summary :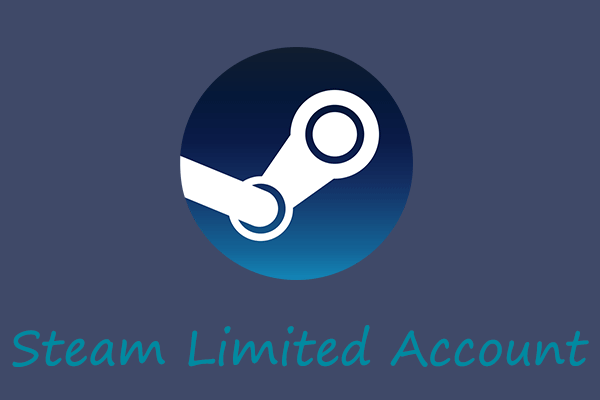 What is Steam limited account? How to know whether my Steam account is limited? How to get rid of Steam limited account? In this post, MiniTool Partition Wizard mainly explains these problems to you.
What Is a Limited Account on Steam?
According to Steam, many malicious users will use dummy accounts that have not purchased any games, items, or wallet credit to access certain community and spam, scam, and phish other users. To block these operations, Steam stipulates that an account's features will be restricted until it has spent at least $5.00 USD in Steam.
These restricted features include:
Sending friend and group invites.
Requesting access to groups.
Opening group chat.
Voting on Steam Reviews and Workshop items.
Participating in the Steam Market.
Trading Steam Community items (trading cards, booster packs, gems, etc.).
Making your Steam profile visible to non-friends.
Posting frequently in the Steam Discussions.
Gaining Steam Profile Levels (Locked to level 0) and Trading Cards.
Submitting content on the Steam Workshop.
Posting in an item's Steam Workshop Discussions.
Creating public Steam guides.
Accessing the Steam Web API.
Using browser and mobile chat.
Adding public artwork and screenshots.
Adding messages to trade offers.
Creating Steam groups.
Counting towards Steam group membership.
Following/adding curators.
Posting hyperlinks in the Steam Community.
Solutions to Error Adding Friend Steam That You Can Try
How to Know If Your Steam Account Is Limited?
Some people may don't know whether their Steam accounts are limited or not. If you also don't whether your account is limited, you can try doing the above restricted operations. If you get error "Your account does not meet the requirements to use this feature", it means that your account is a Steam limited account.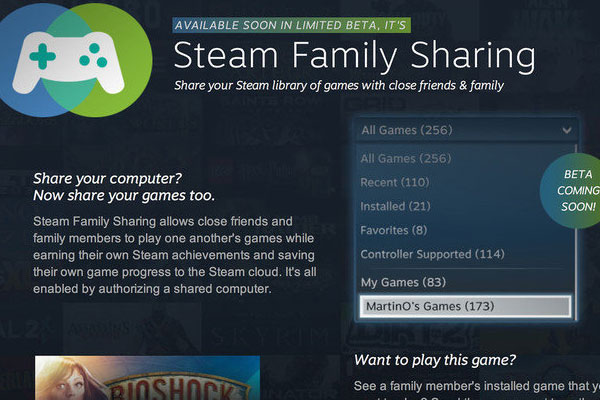 This article will show you how to set up Steam family sharing. If you don't know how to use Steam family sharing to share games, check out this post.
How Can I Get Rid of Steam Limited Account?
If you are a fresh Steam user and have a Steam limited account, you can get rid of the limited account by:
Adding the equivalent of $5 USD or more to your Steam Wallet.
Purchasing game(s) that are equal to $5 USD or more from the Steam store.
Adding a Steam Wallet card that is equal to $5 USD or more to your Steam account.
Purchasing a Steam gift that is equal to $5 USD or more from the Steam store (Receiving a Steam gift or digital gift card from a friend doesn't count).
In a word, you need to spend at least $5.00 USD under the account within the Steam store. If the $5.00 USD is not spent from your Steam account or Steam doesn't receive the money, the account is still limited.
Therefore, the below actions will not remove limited user restrictions:
Buy a retail game from other stores and activate it on Steam.
Add/play promotional trials like Free Weekends.
Activate promotional CD Keys from hardware or graphic card manufacturers.
Spend funds from items you have sold on the market.
Receive a Steam gift.
Purchase a game and refund the game later, especially the purchase is refunded to your bank (if the purchase is refunded to your Steam Wallet, this do not modify access to these Steam Community features).
Finally, if you don't want to spend the $5.00 USD, you can still play with your friends, if your friends have non-limited accounts. A Steam limited account can still accept friend invites from other non-limited users.
In addition, you still can post in the discussions, but there are several limitations. First, your account must have 60 minutes of playtime (free games count). Second, you must own the game in question if you are posting in a game's community hub. Finally, posting with a limited account is rate limited to only allow a small amount of posts per day.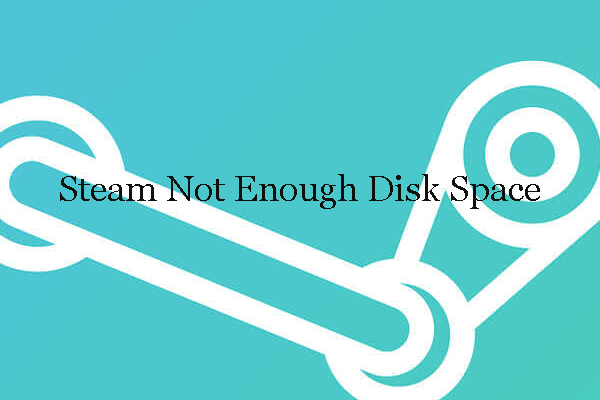 This article aims to offer 5 solutions to solve the error "Steam not enough disk space", when Steam players try to install more games on their hard drives.