Summary :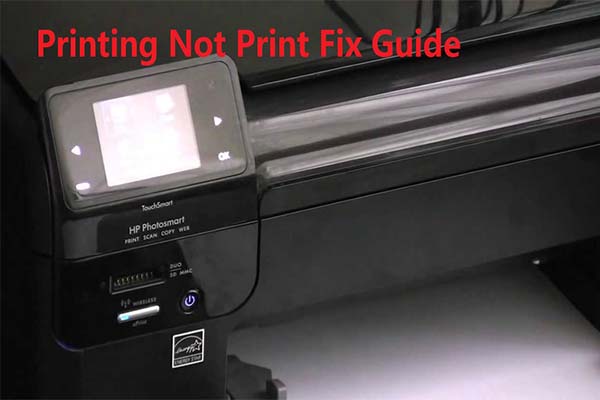 Have you encountered the printer not printing issue? You may wonder that why is my printer not printing. In this post, MiniTool will analyze the reasons behind the issue and explore some solutions to it.
Why Is My Printer Not Printing
Printer is commonly used in daily life. It brings much convenience to our life. However, it doesn't always run properly. You can encounter various printer issues such as printer offline, printer not responding and printer not printing anything talked about in this post.
Why is my printer not printing? You may have this doubt like many other users. According to investigation, there are several possible causes for that. When the input tray is empty or paper is congested, you mat encounter printer not printing issue.
Besides, the nozzles on inkjet printer heads can affect your print quality. How to resolve printer not printing issue? You can fix it with the methods below.
How to Repair Printer Not Printing Anything Issue
As printer not printing anything is confusing, it is urgent to get them fixed. This section will introduce you several methods to trouble it.
Fix 1: Check If the Connection Is Loose
The first thing you should do is to check if the connection is loose when receiving the printer not printing issue. Check if the USB cable is plugged properly at both ends. Make sure that the power cable is plugged into the wall.
Fix 2: Clear Printer Queue
When the print queue gets jammed up with the previous documents that didn't print for some reason, your current printing job can be affected. In this case, you should clear printer queue and hold up the present document.
Right click the printer icon on the desktop and select Open All Printers to see the queued printers. Then, right click the old items and clear them to get printer working smoothly.
If you run printer on Windows, you can also restart the print spooler to get the document printed with the steps below.
Step 1: Type cmd in the search box, and then right click Command Prompt and select Run as administrator from the pop-up menu.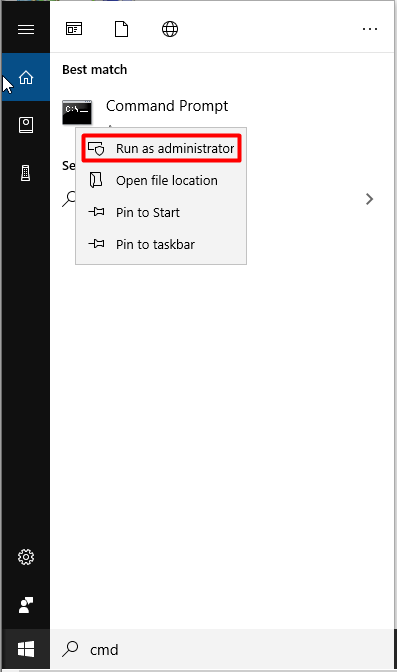 Step 2: In the nest window, type the following commands and press Enter after each.
net stop spooler
del %systemroot%\System32\spool\PRINTERS\* /Q /F /S
net start spooler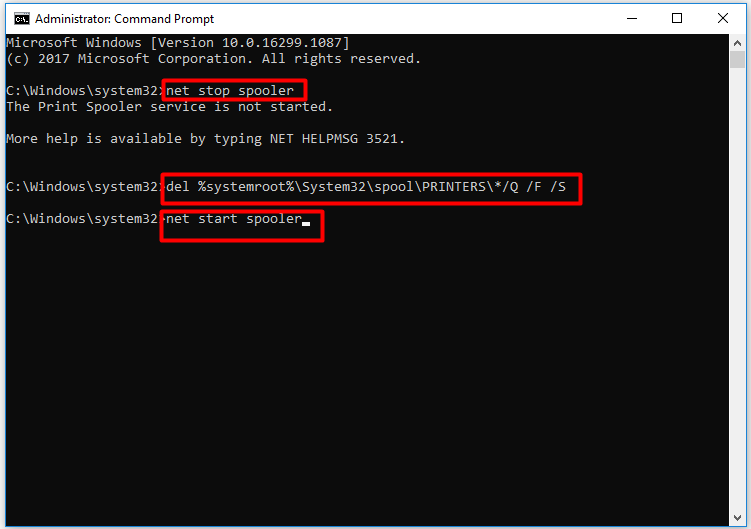 This operation usually can enable your printer to work again. If the printer not printing anything issue still persistent after that, try the methods below to fix it.
Top recommendation: What to Do If HP Printer Prints Blank Pages? Here Are Methods!
Fix 3: Check Printer Driver for Errors
If there's something wrong with the printer driver, your printer won't print. The printer driver is like a translator between the computer and the printer. However, the driver can go wrong like other software.
For example, the driver can get out of date and won't compatible with your operating system after updating. It is also likely that you download a wrong driver to work with the printer. All these elements can attribute to printer not printing issue.
How to fix it? Well, you can check if drivers are up to date regularly or check if you download a correct driver for the printer to solve the error. Then, you can uninstall the current printer driver and install the latest one.
Fix 4: Fiddle with the Ink Cartridge
The printer not printing anything issue can also occur because of ink issue. If the printer informs you it's running out of ink but it actually not, you can take some measures. To be specific, you can clean the print head with the cleaning routine. For a laser printer, you can shake the ink box and re-insert it.
The printer won't print probably because it doesn't detect the new ink cartridges you put in. In this case, you should reset the fill levels by yourself with the help of printer's manual.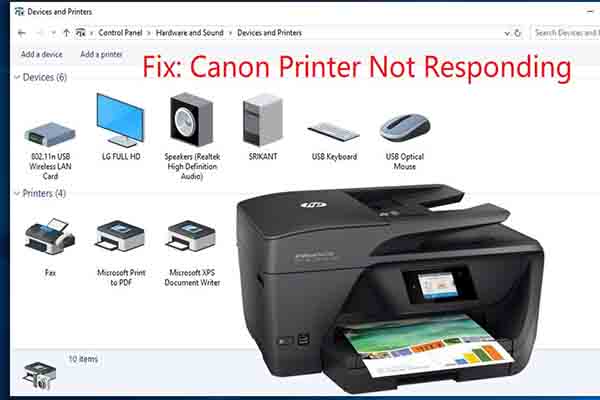 If you use Canon printer, you may once have encountered the Canon printer not responding issue. It is troublesome, but it can be solved via these methods.