A lot of users encounter the PCI device driver missing issue on Windows 10/11. What is a PCI device? How to download the PCI device driver? In this post, MiniTool will discuss these questions in detail.
When you open the Device Manager window, you may find many yellow exclamations marks next to the PCI device drivers under the Other devices or Unknown devices category. This indicates that some hardware, such as PCI Data Acquisition and Signal Processing Controller and PCI Simple Communications Controller, plug into your computer. What is a PCI device? How to fix the PCI device driver missing issue? Let's continue.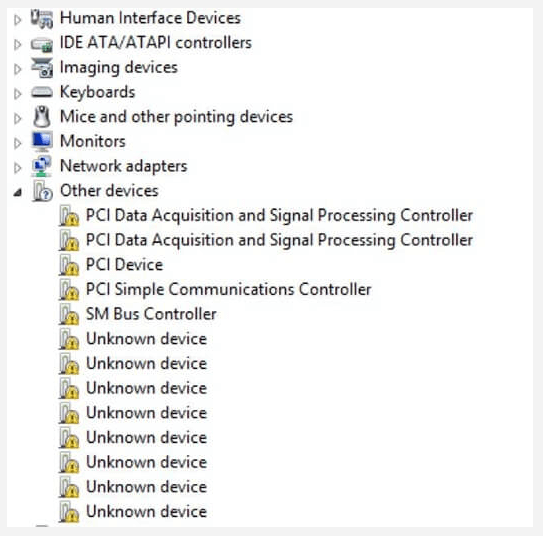 I am missing the PCI device & BCM20702A0. I HAVE NO CLUE. What are PCI devices? How to download them? Can you help me?

https://answers.microsoft.com/en-us/windows/forum/all/missing-drivers-for-pci-device/47a09326-b416-4fb0-8fc5-45d8cb325bb2
What Is a PCI Device
PCI (Peripheral Component Interconnect) is an old local computer bus, which is used for attaching hardware devices within a computer. It is also a part of the PCI bus standard that supports many functions found on the processor bus with a standardized format. With the PCI slot embedded on a device, you can attach to various hardware components like network cards, disk controllers, sound cards, and other types of peripherals. All these devices are called PCI devices.
Usually, the PCI device driver appears on the Device Manager window when you plug certain hardware into your computer's motherboard, such as PCI Simple Communications Controllers. However, you may encounter the PCI device driver missing Windows 10 issue like many other users. It's so annoying that your computer and hardware devices can't keep running smoothly without the PCI device drivers. Don't worry. We will show you how to download the PCI driver on Windows 10.
How to Fix PCI Device Driver Missing
Here we introduce 2 ways to download and install PCI.driver on Windows 10. Of course, all the ways apply to Windows 11 as well.
Way 1. Download PCI Device Driver Manually
The straightest way is to download and install the PCI device driver manually via Device Manager. If you don't know how to do that, follow the steps below:
Step 1. Press Win + R keys to open the Run dialog box, and then type devmgmt.msc in it and hit Enter to open Device Manager.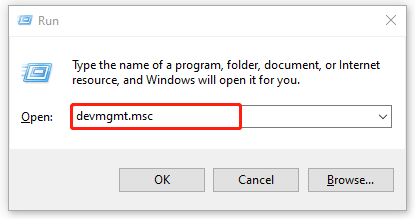 Step 2.  In the pop-up window, click on View from the top toolbar and select Show hidden devices from the pop-up menu.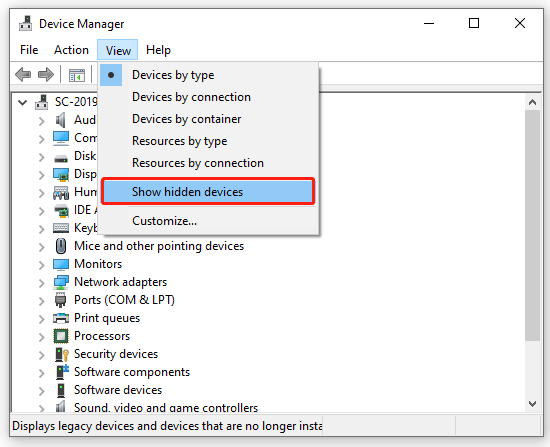 Step 3. Expand the Other devices or Unknown devices category, and then right-click your PCI device and select Properties.
Step 4. In the Properties window, navigate to the Details tab, select Hardware Ids from the Property drop-down menu, and then you will see a list of ID values. Right-click the first value and select Copy.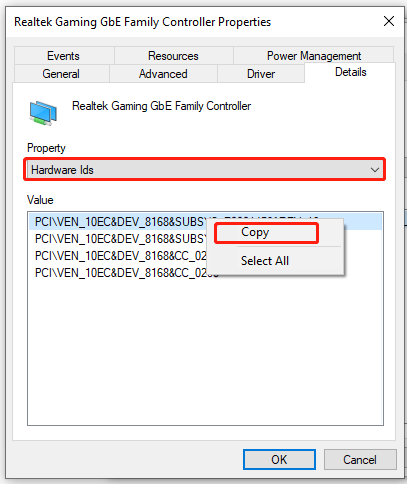 Step 5. Open your default browser, and then paste the ID value you just copied into the search box and hit Enter. Make sure you add keywords such as driver or your operating system behind it.
Step 6. Now, select a PCI driver that fits your device, and then download and install it as instructed by the provider.
Way 2. Download PCI Device Driver Automatically
Another simple way is to automatically download and install the PCI.driver via a professional driver update tool like Driver Booster, Smart Driver Care, and Driver Max. These tools can automatically detect and update the drivers of your computer components. If you want to save time and have no computer skills to download PCI drivers manually, this way is a good option.