A large number of people want to download Notepad++ for their Windows PCs. This post of MiniTool shows you a full guide on the Notepad++ download/installation. In addition, it also introduces other useful information related to Notepad++.
Notepad++ Overview
Before installing Notepad++ for Windows, it's necessary to have an overall understanding of this program. Here we summarize some frequently asked questions associated with the Notepad++ download.
What Is Notepad++
Notepad++ is a widely popular free text editor and source editor used on Microsoft Windows. This tool integrates all the functions of the regular Notepad but also supports the use of programming languages. With this tool, you can do many works such as compare two files, format JSON, open various types of files, install various plugins, etc.
Since its release, this program has been downloaded and installed by millions of people around the world. Moreover, the app provides a clean and simple user interface that is very friendly for beginners. It is a lightweight software that comes with just several MB in size.
This tool is available in the English version but in Arabic, Czech, Danish, German, etc. It is free and fast to download Notepad++ for Windows 10/8/7. But one disadvantage is that Notepad++ is only available for Windows.
Can You Download Notepad++ for Free
Is it free to install Notepad++? Of course, the answer is "Yes". Notepad++ is a free source code editor that can be installed on Windows 11/10/8/7 PCs. Moreover, each version of Notepad++ comes with 32-bit and 64-bit versions.
What's the Latest Version of Notepad++
According to a survey, the latest version is Notepad++ v8.4.4 which was released on July 15, 2022. This version offers many regression fixes, bug patches, and new improvements, such as fixing "Find in Files crashing", adding shortcuts towards the settings of preferences dialog, etc.
Before You Download Notepad++ for Windows
As mentioned above, Notepad++ offers 32-bit and 64-bit versions that you need to download depending on your system edition. If you don't know how to check that, refer to the quick guide below:
Step 1. Press Win + X keys to call out the context menu, and then click on System.
Step 2. In the pop-up window, navigate to the System type section under Device specifications. Now, you can see if your Windows OS is 64-bit or 32-bit.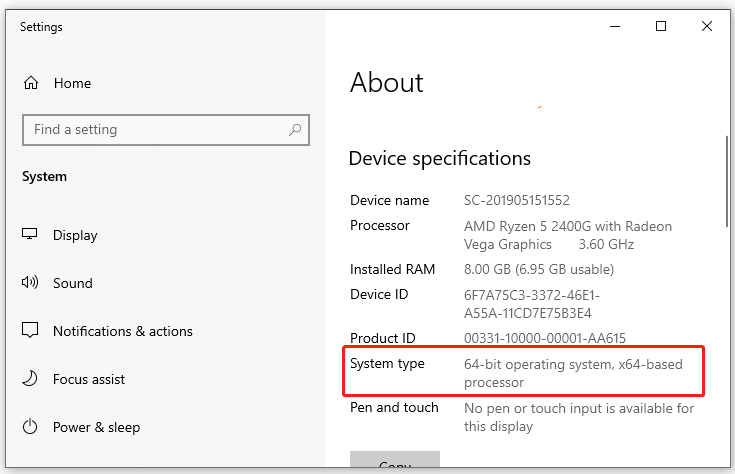 Notepad++ Download/Install for Windows 10/8/7 Guide
Now, you should know the system type of your computer. Let's see how to get the Notepad++ downloaded and installed on Windows 10/8/7.
Step 1. Click here to open the Notepad++ free download page and select the version that you want to install. Here we take the Notepad++ v8.4.4 for example.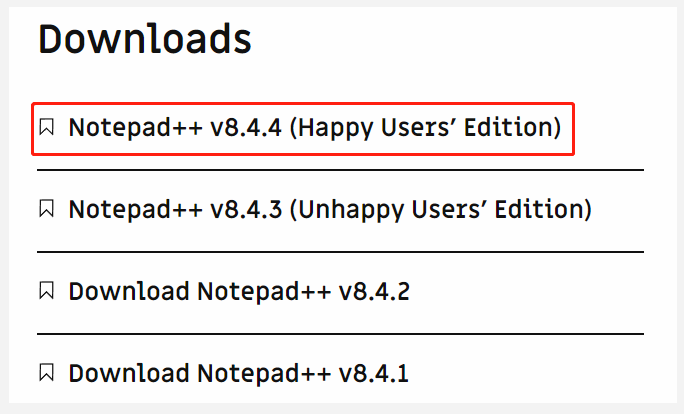 Step 2. Select the 32-bit version or 64-bit version of Notepad++ according to your system type and click on Download. Then select a location to save the Notepad++ installation package.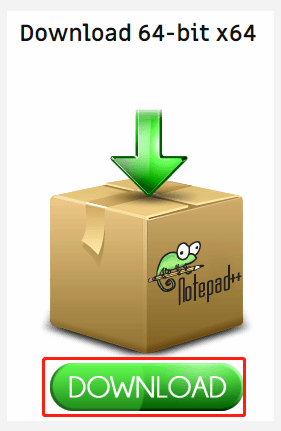 Step 3. Double click the Notepad++ installer, select language from the drop-down menu, and click on OK.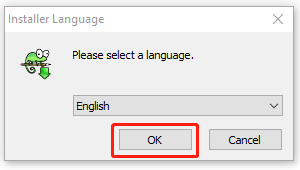 Step 4. Click on Next and then on I Agree to accept the license agreement.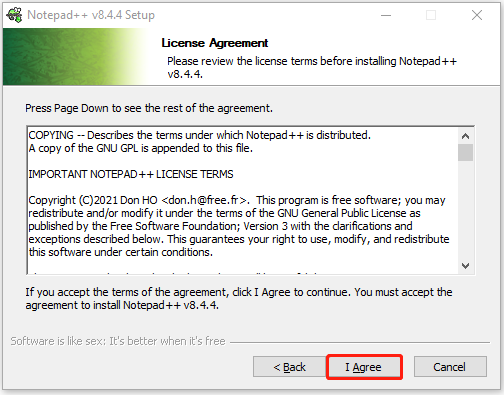 Step 5. Then follow the on-screen instructions to complete the Notepad++ installation. Once installed, you can tick or untick the Run Notepad++ box and click on Finish.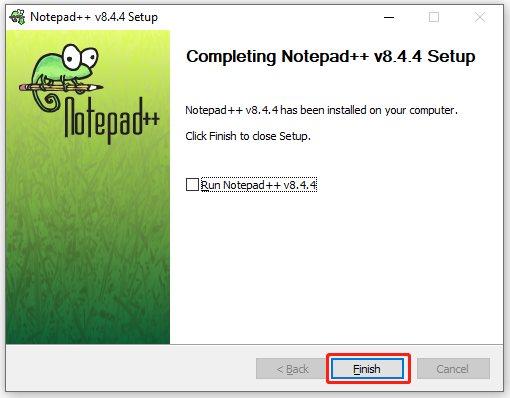 Of course, if you want to uninstall Notepad++ someday due to some reasons like low disk space, you can follow the steps below:
Step 1. Right-click the Start menu at the bottom of the left screen and select Apps and Features.
Step 2. Scroll down the list of installed programs to the Notepad++ section and click on Uninstall. Then follow on-screen prompts to uninstall it.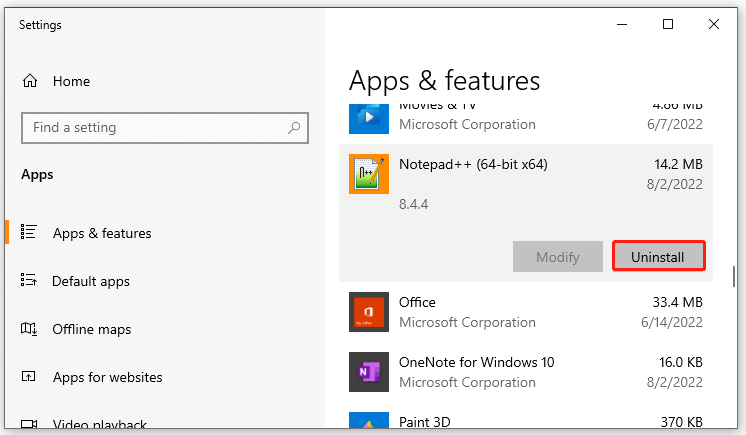 Do you want to manage your partition and disk on Windows effectively? MiniTool Partition Wizard is a good choice that can help you extend/resize/delete partition, convert a disk to MBR/GPT, migrate OS, etc. Besides, it can help fix various problems such as C drive full, and corrupt file system. Perhaps you need such a tool.